Google Nest and the USO help military families stay connected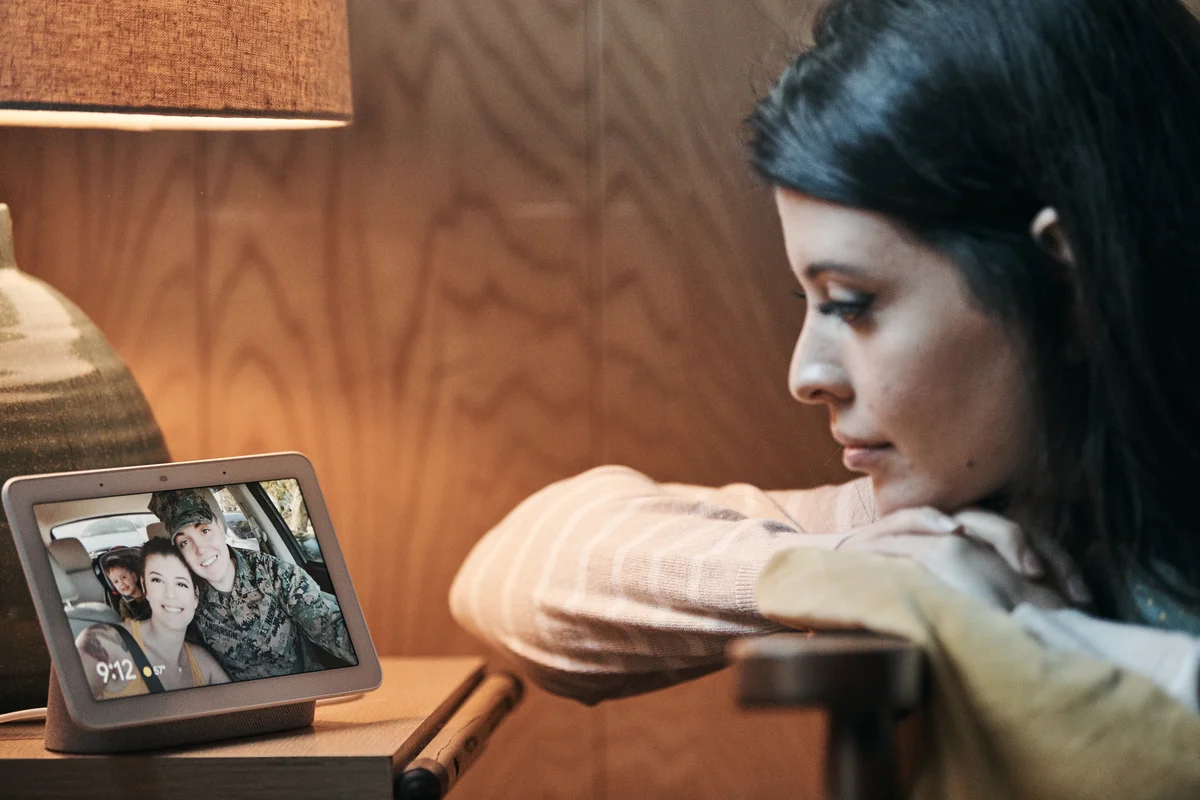 I was in the first trimester of my pregnancy when we found out my husband was getting deployed to the Middle East. He left before I was showing and didn't return until our daughter was four or five months old. I experienced the bump growing, the first kicks, and the birth all by myself. But photos of him reminded me that I was never alone. When I couldn't speak to him, I would talk to his photos and maybe even give them a kiss good night. Whenever I looked at the portrait of him in his uniform, my mind was flooded with everything we would do together when he was home.  I would always have my husband's photo next to our daughter's crib, so she'd know who her father is. I guess it worked for me because now she's a daddy's girl!
When the days feel longer than usual and time is dragging, photos are what military families rely on. Photos help us remember we are part of something bigger and that our loved ones are coming home soon. I've spoken to lots of military parents, who like me, hold onto photographs to relive cherished memories. There are the big moments like birthdays, family vacations and holidays, but sometimes photos of the smaller moments,  like a trip to the park or a sneaky shot of your loved one napping on the couch, are just as important.
To help create more of these kinds of connections, Google Nest is providing Nest Hubs to the United Service Organizations to help military families feel closer to home this holiday season. While my husband is happily home from deployment, we've found plenty of ways to use ours. I love being silly by waking everyone up with a random song, I use it to call my mother-in-law about errands or just to chat. But of course, my favorite feature is the photo frame. Our photos automatically sync from Google Photos with my device so we can enjoy photos of our family on Nest Hub. They remind me of the times we spent apart during my husband's deployment, and help me cherish the time we have together now that he's home even more.
I'm so proud and grateful for my husband's service to our country. Google Nest and the USO keep military members connected to their families, especially during the holidays. You can  give today to help support the USO's critical mission.