Stay productive with these Google features on iOS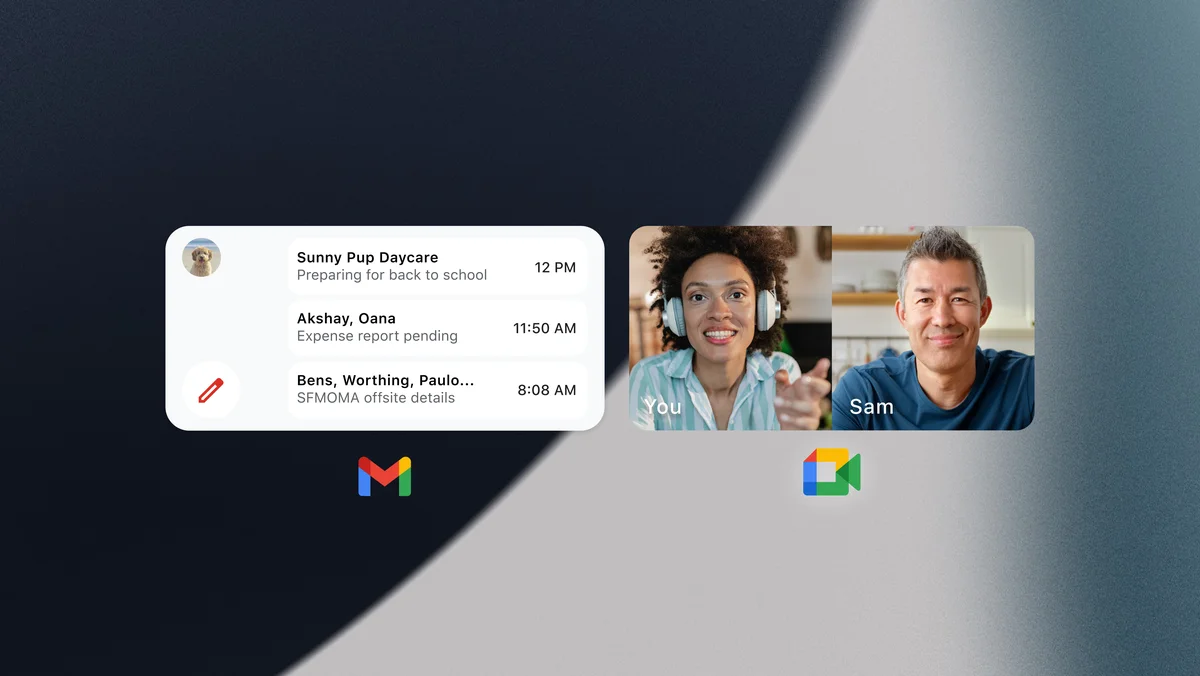 If you use Google apps to get work done on your iPhone or iPad, we're making some improvements to help you stay organized and productive.
Keep on top of your inbox with the new Gmail widget
Thanks to your helpful feedback on our first Gmail widget, we're adding a new one so you can better manage your inbox on iOS. With the new widget, you'll see the senders and subjects of your most recent emails right on your Home Screen.
The new Gmail widget will put more of your inbox on your Home Screen
Multitask with Google Meet
ICYMI, we recently made multitasking easier on Google Meet. With Picture-in-Picture support, you can still participate in your meeting as you move between apps on your iOS device.
For example, you might want to forward an email, share a document or just look something up while you're chatting. Simply navigate out of the Google Meet app, and your meeting will be minimized in a window that you can move around your Home Screen. You can also resize the meeting window, or slide it off to the side if you need more space to get something else done.
We're launching this same feature on the Gmail app in the next few weeks. Stay tuned.
Picture-in-picture supports multitasking with Google Meet
Do more with Google Sheets
If you work with spreadsheets, keyboard shortcuts can be really useful. So we're adding shortcut support to Google Sheets on iOS.
Shortcuts make it easier to complete common and advanced tasks on Google Sheets using a small keyboard — like selecting a whole row or finding and replacing certain values. Shortcuts will also work if you're using a Bluetooth or Magic Keyboard on your iPad. Just hold down the command key to see the available shortcuts.
Get more done in Google Sheets for iOS, with new keyboard shortcuts
We hope you enjoy these new features launching in the next few weeks, and that they help make it easier to get your work done on iOS devices.