Commute around the world with Google Wallet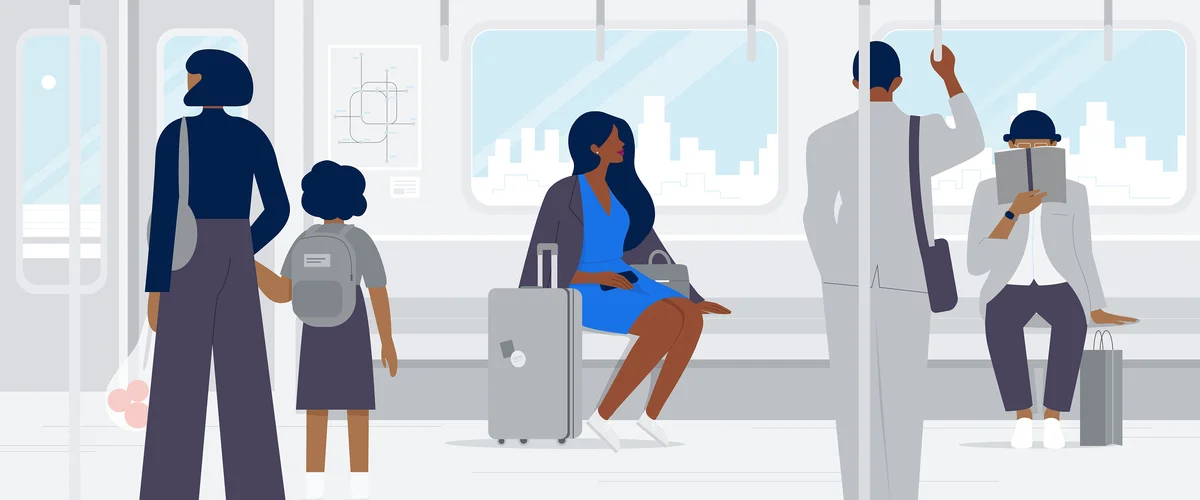 Today, people can pay for public transit with Google Pay in more than 500 cities. And Google is working with transit agencies in cities of all sizes to make mobile payments a reality for more commuters around the world.
Use your favorite payment cards for transit
We saw a strong uptick of contactless and mobile payments over the last few years as people sought out more touch-free ways to go about life. And the convenience of making contactless payments has stuck. Nine in 10 public transit riders say they expect transit agencies to offer contactless options as a form of payment.
Increasingly, transit agencies around the world are adopting an open-loop payment system: people can use any payment card in their physical or digital wallet to pay for transit fare. Commuters in cities like London, New York and Sydney are already familiar with this.
While tapping to pay with your favorite credit or debit card is a convenient way to pay for transit, it's hard to know exactly how much you've spent each day or week. To help you keep track, we're creating a new feature that will show your ride history and how much you've saved from time-based fare caps. You'll also be able to receive updates directly from your transit agency, so you have the latest information on service changes or delays. This new feature will begin rolling out later this year, initially available with Brighton and Hove Buses in the U.K, with plans to bring this feature to more cities next year.
Store your digital transit cards, QR codes and barcodes in Wallet, too
In many cities, riders have to use a specific transit card for their commute. Working with transit agencies and other partners, Google Wallet makes it easy for riders in some cities to purchase and store your transit pass directly on your phone. We recently started rolling this out for transit riders in Madrid. And starting soon, people in Seattle and the Puget Sound Region will be able to add their ORCA transit cards to Google Wallet.
This is not only a convenient option for people looking to store their everyday essentials on their phone, but also a way to get your new transit card instantly, easily reload the card and set up auto-load.You can also view your real-time transit card balance and transaction history, all from the convenience of your mobile phone. This is helpful for keeping track of your spending and making sure you always have enough fare on your card.
Additionally, some transit agencies simply ask riders to carry their ticket on them, presenting it to the driver while boarding the bus or a fare inspector passing through a train carriage. Many of these tickets can be saved to Google Wallet today: SNCF in France, Hamburg HVV in Germany, and Italo in Italy.
Buy tickets straight from Maps
When you're commuting, you can already find the best public transit route and the most convenient ticketing options, all from Google Maps.
We recently expanded this capability to support multi-leg journeys as well as increasing the ticketing options available to users. For example, if you're taking a commuter train into a city, and then using the city transit system like subways and buses, you can purchase all of your tickets via Maps in one go. This is available through more than 250 ticketing partners around the world.
While ticket and fare payment types may vary from city to city, it's clear more and more commuters are looking for digital solutions to pay for and store their transit passes. We're always looking for more ways to make this a universal reality.