Your commute just got easier with Google Pay and the Assistant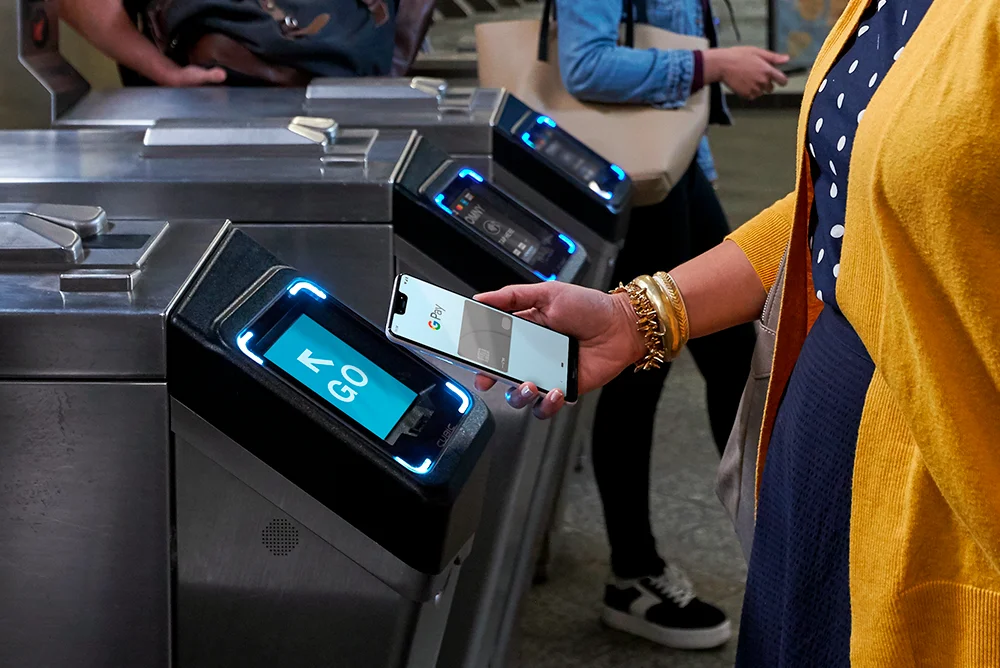 To make your morning commute easier and less time consuming, we've been working with transit agencies in more than 30 cities around the world—from London to Singapore to Moscow—to enable Google Pay and simplify how you ride on public transit. New York City now joins that list of destinations. Starting May 31st, The Metropolitan Transportation Authority (MTA) will enable the "pay per ride" feature on your phone with a public pilot at select subway stations and Staten Island buses. And we continue to work with The Metropolitan Transportation Authority to bring more features with Google Maps and Google Assistant to make commuting even easier, no matter your destination.
Using Google Pay on MTA is part of OMNY, a contactless payment fare system that lets you tap and go with either your contactless payment card, or your mobile phone or wearable. When the public pilot opens next week, you'll be able to use Google Pay to board all Staten Island buses and subway stations along the 4-5-6 lines between Grand Central and Atlantic Avenue-Barclays Center—no need to stand in line for a MetroCard.
Using Google Pay to ride with your phone is simple. No need to open the app or unlock your device—and it's the same price as a single ride MetroCard. Plus, it's more secure. You don't have to worry about losing your MetroCard, and Google Pay doesn't share your actual credit or debit card number when you pay.                                                        
And starting today, NYC subway riders can take advantage of the Google Assistant's new real-time transit feature with the MTA. On your Android phone, all smart speakers, or all Smart Displays just say, "Hey Google, when is the next 4 train arriving?" or "Hey Google, when is the next train?" Your Assistant will share the train's ETA and provide walking directions to the station, making it easier to plan your commute.
You can now ask your Google Assistant for live updates on departure times for the MTA.
In the next few weeks, Google Maps will let you see which routes accept Google Pay when you look up directions. And you can see if you're set up to pay with your phone. If not, you can add a credit or debit card right from the Google Maps app.
Google Pay in Google Maps lets users know in advance if they are ready to use their phone to tap and ride.                                              
This Google Pay/Google Maps feature will roll out across destinations around the world in the next few weeks, including Melbourne's myki transit system, the New York City area's MTA and London's TfL. Download the Google Pay Android app to try it on transit today.