4 ways to easily check out on Chrome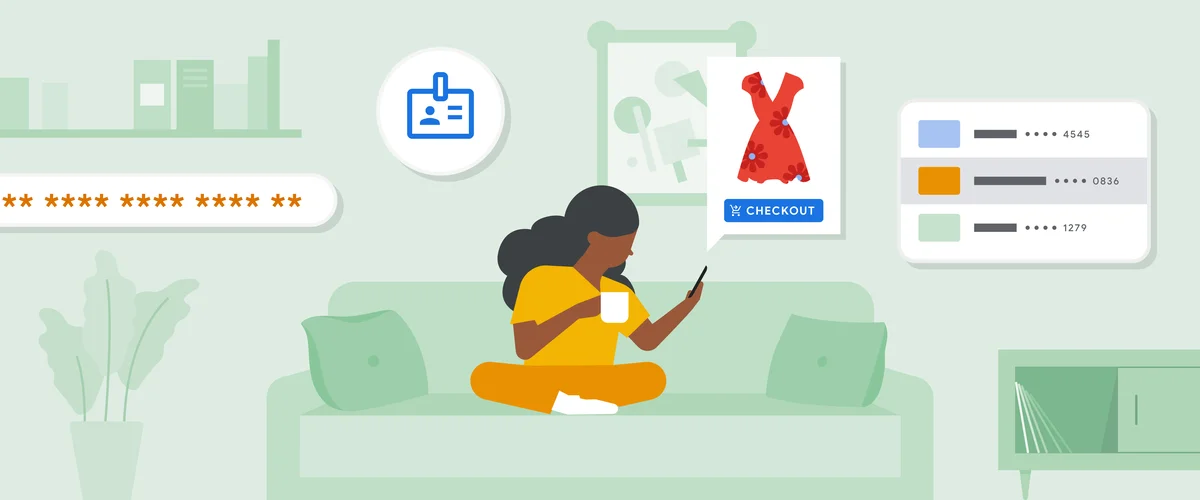 Say you find the perfect pair of jeans online. You head straight to checkout, but you're met with what feels like a never-ending list of fields to fill out: payment information, shipping address, promo codes. Then, you have to look for your wallet and dig through it to confirm the right credit card. Suddenly, a process that should only take a minute is dragging on way too long, and you end up abandoning your cart — and those perfect jeans — altogether.
When you're ready to buy something online, it should be a smooth and quick transaction. So today we're sharing four ways to easily check out on Chrome.
1. Identify your cards
Many people shop with multiple cards: For example, you might use a specific credit card for big purchases to rack up points, and a debit card for smaller purchases. But when you get to the checkout page, it can be hard to remember which one to select.
Starting this month, many shoppers in the U.S., U.K. and Australia who check out with Google Pay on Chrome will see images and names of their saved cards in the autofill drop-down. That way, you can quickly identify the right one to use.
2. Add your IBAN to autofill
In many parts of the world, people regularly pay with their International Bank Account Numbers (IBAN). Now, shoppers in almost 80 countries can save their IBAN in autofill on desktop as another easy payment option.
3. Sync your addresses
To get through those checkout fields faster, you can now sync your saved addresses across different Google apps. Available today, when you're signed into Chrome and save addresses to your Google Account, you can edit and use them in other Google products, like Google Pay and Google Store. And soon, you'll be able to use any addresses you've saved in those apps in autofill on Chrome.
4. Check out with autofill in more than 180 countries and territories
Just in time for the holiday shopping season, 50 new countries and territories — including Mexico, Nigeria and Peru — can save cards on Chrome. Now, people in more than 180 places have access to the ease, convenience and security of autofill on Chrome.
So whether you're looking for last-minute items this back-to-school season or getting a head start on holiday shopping, these updates can help you easily and safely check out when you find something you love.