Google Pay reimagined: pay, save, manage expenses and more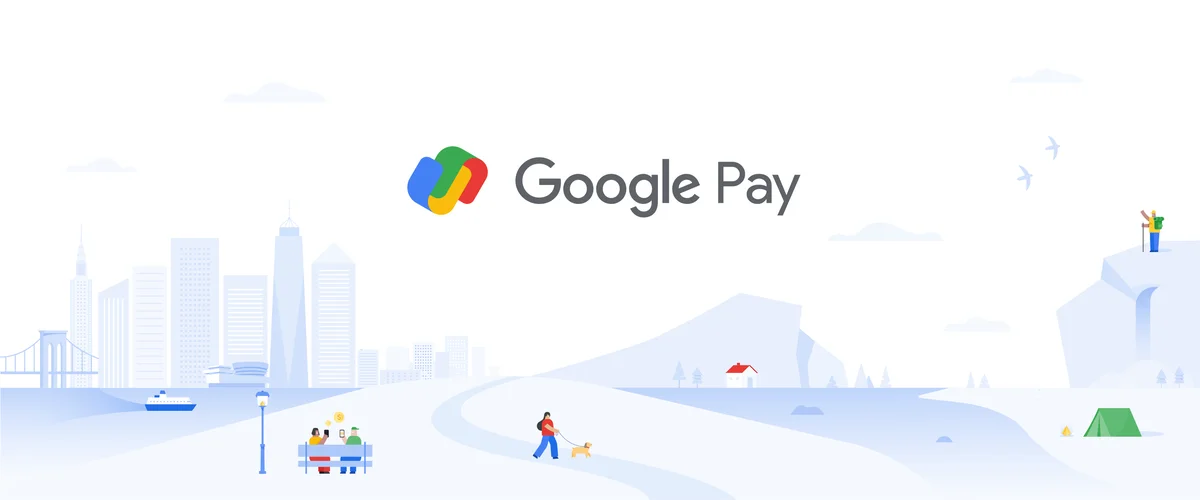 "Credit cards... rent… Wait. Did we pay the babysitter? We need to buy Max a new collar and order the turkey. I wish I knew how much we spent on groceries last month. Where's the receipt for those shoes I need to return?"
Staying on top of payments and finances isn't easy for the best of us. For the past five years, Google Pay has simplified payments online, in store and between friends. Now, more than 150 million people in 30 countries use Google Pay every month. 
Today we're taking an important step forward in our quest to make money simple, secure and helpful. Starting in the U.S., we're launching a redesigned Google Pay app on Android and iOS. The new app is designed around your relationships with people and businesses. It helps you save money and gives you insights into your spending. It's built with multiple layers of security to keep your money and information private and safe. And in 2021, it will give you the chance to apply for a new kind of digital bank account with trusted financial institutions.
Pay friends and businesses, explore offers and get insights on your spending.

A payment experience designed around relationships
Instead of showing a stack of cards or a long list of transactions, the new Google Pay app focuses on the friends and businesses you transact with most frequently. You can pay, see past transactions and find offers and loyalty info—all organized around conversations.
If you need to split dinner, rent or other expenses with more than one person, you can create a group, split the bill, and keep track of who's paid in a single place. Google Pay will even help you do the math on who owes what. 
You can also use Google Pay to order food at over 100,000 restaurants, buy gas at over 30,000 gas stations and pay for parking in over 400 cities, all from within the app—and more easy ways to pay are coming soon.
Save and organize your money
Google Pay can also help you save money and redeem offers without the hassle of clipping coupons or copying and pasting promo codes. Look out for offers from brands like Burger King, Etsy, REI Co-op, Sweetgreen, Target, Warby Parker and more in the app. You can activate them with a tap, and they'll be automatically applied when you pay in store or online.

If you choose to connect your bank account or cards to Google Pay, the app will provide periodic spending summaries and show your trends and insights over time—giving you a clearer view of your finances. 
Google Pay can also understand and automatically organize your spending. This lets you search across your transactions in new ways. For example, you can search for "food," "last month," or "Mexican restaurants" and Google Pay will instantly find the relevant transactions.
A safer way to pay
It's important that your money and private information are safe and in your control. Google Pay alerts you when you might be paying a stranger, protects you with advanced security, and gives you transparency and control to choose the privacy settings that are right for you. You can change these settings at any time.
And when you sign up for Google Pay, you choose whether you'd like to use your transaction history to personalize your experience within the app. That setting is off by default, but you can turn it on or try it for three months to see if you like it. At the end of three months, you can decide if you want to keep it on or off.
Most importantly, Google Pay will never sell your data to third parties or share your transaction history with the rest of Google for targeting ads.
Coming soon—a new way to bank
People do almost everything on their phones today, but for many, the way they save, pay and engage with their bank has remained unchanged.
That's why we're working with trusted financial institutions to create Plex, a new mobile-first bank account integrated into Google Pay. Plex Accounts are offered by banks and credit unions, include checking and savings accounts with no monthly fees, overdraft charges or minimum balance requirements and help you save toward your goals more easily.
Starting in 2021, 11 banks and credit unions, including minority-owned depository banks, in the U.S. will start offering Plex Accounts in Google Pay. In the meantime, you can join the waitlist on the app and be one of the first to apply for a Plex Account from Citi or SFCU.
So that's the new Google Pay—a safe, simple and helpful way for you to pay and manage your finances. Get started by downloading it on Google Play or the App Store today.