Check out the highlights from the Indie Games Festival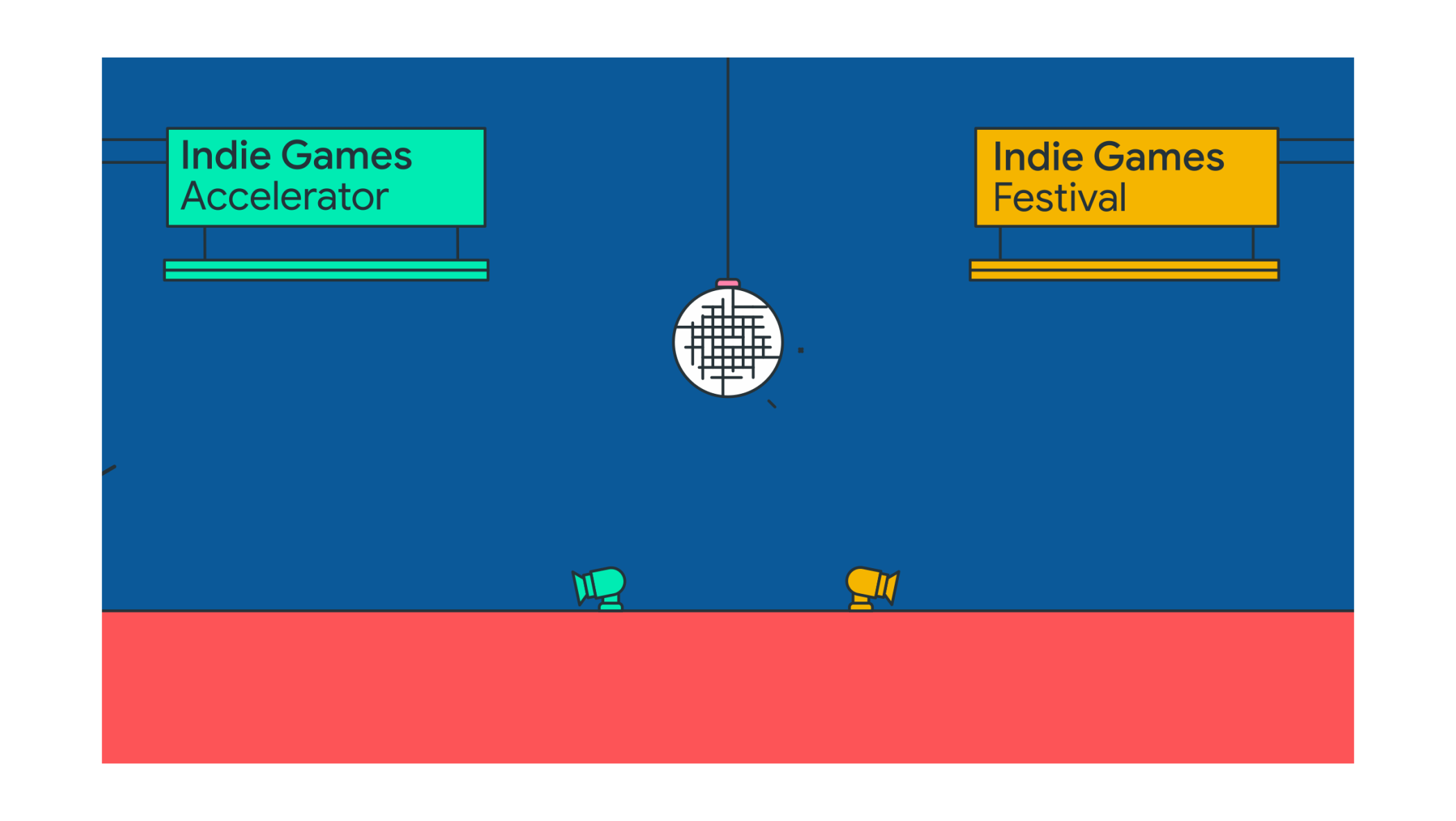 Every year Google Play, hosts the Indie Games Festival, a competition that rewards high quality indie games with promotional opportunities and supports small mobile games developers. We also host the Indie Games Accelerator, an educational and mentorship program to help high potential studios grow their business. 
Last weekend, some of the best indie game creators from Europe, South Korea and Japan, as well as players from around the world, got together at the Festival's finals. At this interactive virtual event, players had the chance to discover these creative games, meet the people who made them and had a lot of fun exploring, collecting swag and cheering on their favorites. 
We also revealed the Top 10 finalists and Festival winners in each region, as well as the studios  selected to join the Indie Games Accelerator class of 2021.
Without further ado, here are the winners!


Indie Games Accelerator Class of 2021
Americas 
Aoca Game Lab, Brazil

Berimbau Game Studio, Brazil

Boomware Studio, Peru

Concrete Software, USA

Delotech Games, Brazil

DreamCraft Entertainment, Inc., USA

Ingames, Argentina

Ludare Games Group Inc., Canada

Whitethorn Games, USA
Europe, Middle East & Africa
Cleverside Ltd, Belarus

Dali Games, Poland

Firegecko Ltd, United Kingdom

Hot Siberians, Russia

Infinity Games, Portugal

Itatake, Sweden

Jimjum Studios, Israel

LIVA Interactive, Tunisia 

Pale Blue Interactive, South Africa

Pine Studio, Croatia

Platonic Games, Spain

SMOKOKO LTD, Bulgaria

Spooky House Studios, Germany
Asia Pacific
Banjiha Games, South Korea

CATS BY STUDIO, South Korea

dc1ab pte. Ltd., Singapore

Dreams & Co., Thailand

Gamestacy Entertainment, India

izzle Inc., South  Korea

Limin Development and Investment Joint Stock Company, Vietnam 

Mugshot Games Pty Ltd,  Australia

Odencat Inc., Japan

Playbae, India

Xigma Games, India

XOGAMES Inc., South Korea

YOMI Studio, Vietnam
Thank you to everyone who participated and congratulations to the selected games and studios. Stay tuned for more updates on @GooglePlayDev.