Cheer on the finalists of our Indie Games Festival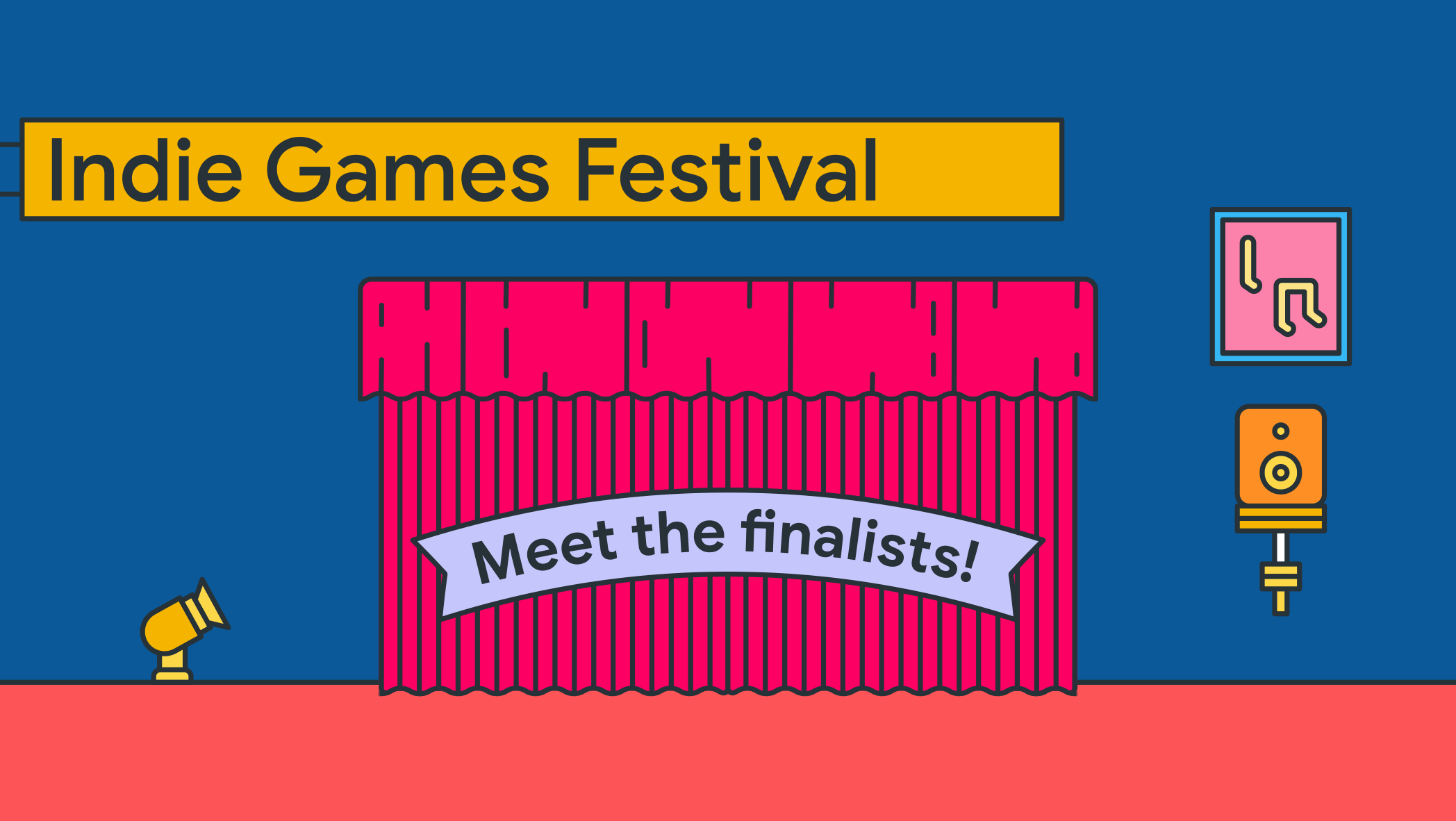 On September 4, we're celebrating some of the best indie talent on Google Play during the Indie Games Festival finals for Europe, Japan and South Korea. This year the three festivals are virtual, so you can join us to discover the games, meet the developers who created them, cheer them on and be the first to hear who the winners are. 
In June we kicked off the Indie Games Festival – a competition to celebrate the innovation and creativity that indie developers bring to Google Play. We received thousands of submissions, showing our judges how unique and diverse our games developer community is. 
The panel of judges have now selected 20 games in each region – listed below – to go forward to the finals on September 4. Each finalist receives exclusive promotions and prizes that give their games the recognition they deserve. 
So, don't miss out. Expect plenty of fun and some very special surprises. Sign up now to virtually attend the festivals for Europe, Japan and South Korea. The events are free to attend and will all take place in the same space, so sign up to one and you will be able to teleport to all events!  
Beat Workers by NaturalPad Games, France
Bird Alone by George Batchelor, United Kingdom
Cats in Time by Pine Studio, Croatia
Figment by Bedtime Digital Games, Denmark
Froglike: The Frog Roguelike by Jimjum Studios, Israel
Garson by Anastasiya Shabunia, Belarus
Gumslinger by Itatake, Sweden
Lyxo by Emoak, Austria
Psychofunk by Tommy Søreide Kjær, Norway
Railways by Infinity Games, Portugal
Sticky Terms by kamibox, Germany
Sweet Sins Superstars by Platonic Games, Spain
Tiny Robots Recharged by Big Loop Studios, Bulgaria
Tofu Drifter by Roach Games, Russia
Towers by JOX Development, Ukraine
Unholy Adventure by Dali Games, Poland
Warplane Inc by Nuclear Games, Russia
Watch Me Stream My Mental Breakdown by Ultaan Games, Poland
Woof: The Good Boy Story by CHPV.GAMES, Russia
Zen Symmetry by 8tbl, Russia
Sign up to attend the
European finals
.