Google Play helps indie games go further faster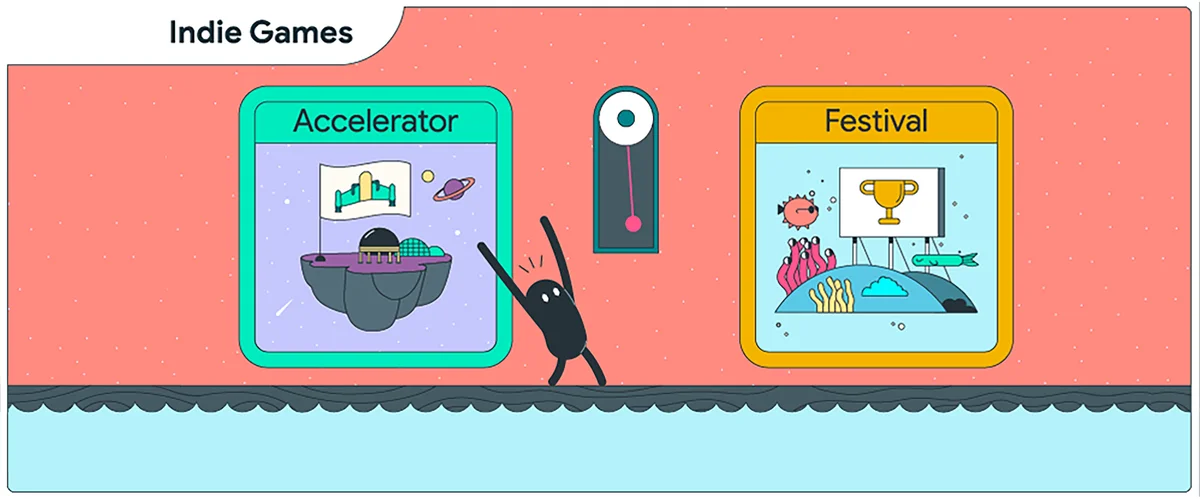 Indie game developers are known for creating some of the most innovative titles to land on Google Play. It's this creativity that captures the imagination of the more than 2.5 billion people using our platform each month.
At Google Play, it is our mission to help indie game developers reach their full potential, wherever they are in their journey.
This year, the Indie Games programs are back once again to help talented indie developers design, launch and grow high-quality games and reach new players. Find out more about how the 2022 Indie Games Accelerator & Festival helps developers to go further faster.
Supercharge your growth with mentorship & live masterclasses
If you're an indie developer who is early in your journey — either close to launching a new game or have recently launched a title — this high-impact program is designed for you.
With the help of our network of gaming experts, the Indie Game Accelerator provides education and mentorship for ambitious developers to help you build, launch and grow successfully.
Selected game studios will be invited to take part in the 10-week acceleration program starting in September 2022 as the Accelerator Class of 2022.
This is a highly-tailored program for small game developers spanning 78 eligible countries, that includes a series of online masterclasses, talks and game development workshops. You'll also get the chance to meet and connect with other developers from around the world who are looking to take their games to the next level.
Celebrating the top indie games in Europe, Japan & South Korea
If you're a passionate indie game developer and you have recently launched a high-quality game, enter your game to be showcased at the Indie Games Festival by Google Play.
Once again, we are hosting three international competitions in search of the most promising games from Japan, South Korea, and selected European countries, to celebrate the Top 20 indie games in each region.
The festival jury will consist of both gaming experts and Googlers, who are charged with finding creative indie games that are ready for the spotlight. As a finalist you will be able to join the Festival showcase and get your game discovered by top industry experts and players worldwide.