Google Play turns 5 today!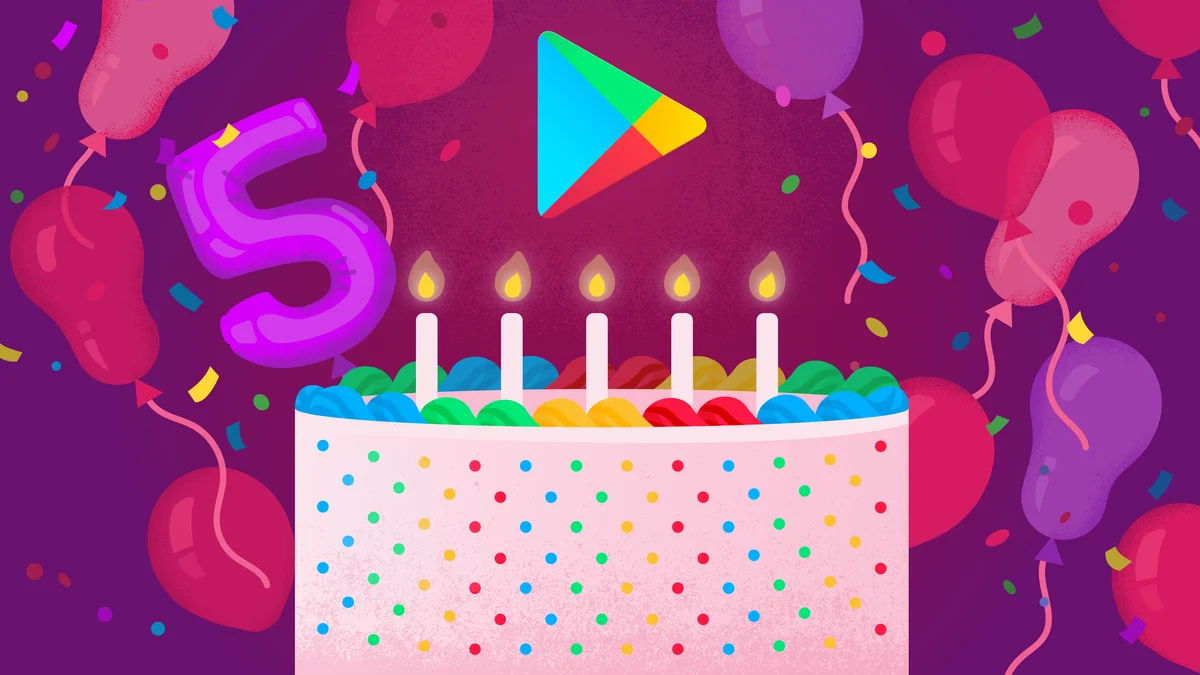 Google Play is celebrating its 5th birthday today! On March 6, 2012, we opened our digital doors to offer you a one stop shop to find and enjoy your favorite apps, games, movies, TV shows, music, and books—and access them at anytime on your laptop, at home, on your TV or on the go, whether you are on or offline.
In five years, we've grown to more than 1 billion active users in 190 countries. And with millions of apps, 40 million songs, 5 million books, and more movies than ever, there's so much to explore. Google Play has also become an important distribution platform for developers to build their global audience.
Whether you have a phone, tablet, Chromebook or Watch, your device can become anything and take you anywhere, with a world of things to watch, read, play and do. Google Play brings your devices to life by delivering great content to people all around the world. In fact, the Google Play Store and Android apps are now available on in more places than ever before including Chromebooks, Android Wear devices and Daydream, Google's Virtual Reality platform. And this is just the beginning.
In celebration of our 5th birthday, we looked back at the top 5 most popular books, games, apps, songs, albums and films in the U.S. since we launched Google Play. From Candy Crush to The Interview, check out the most popular content from the last five years.
Did your favorite make the list?
GOOGLE PLAY'S TOP 5 U.S. LISTS TO CELEBRATE TURNING 5
TOP INSTALLED GAMES
TOP INSTALLED APPS*
TOP SELLING SONGS
TOP SELLING ALBUMS
TOP SELLING MOVIES
TOP SELLING BOOKS