#IMakeApps: Taking care of resources, from the internet to oceans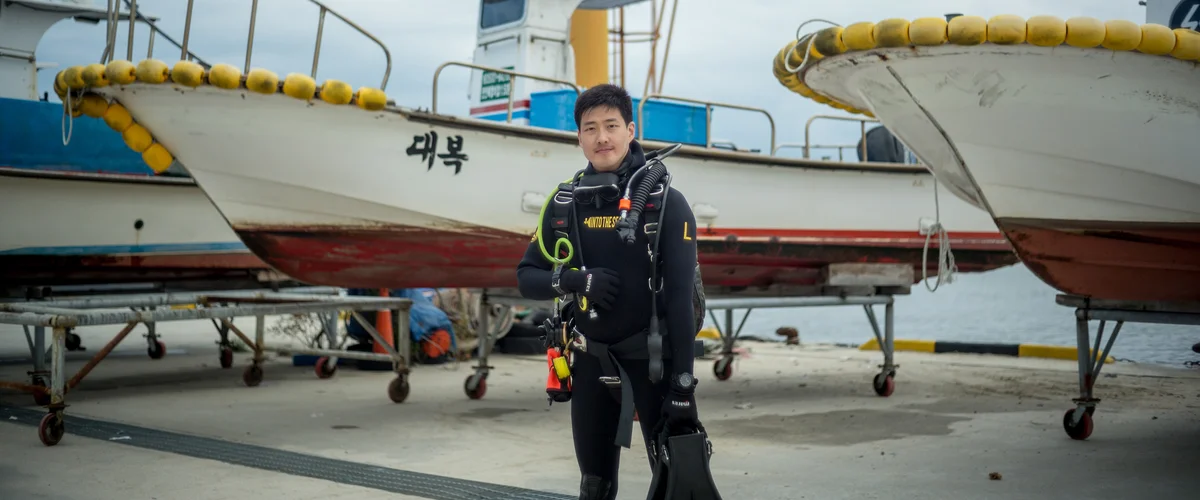 Editor's note: To celebrate the hard work, creativity and entrepreneurial spirit of app makers around the world, we're featuring founders, product managers, designers and developers from around the world. We'll showcase their passions and also hear about what they do when they step away from their computers. Meet our next app maker, Jaehyung Daniel Lee, a Korean scuba diver who is passionate about taking care of our resources, whether that's natural ones like the oceans or human-made ones like internet access, via his EMPO app, which allows people to buy and sell unused mobile data. Check out more #IMakeApps stories on g.co/play/imakeapps.
Where did the idea for the EMPO app come from?
It was actually my little brother William's idea. He's a heavy user of mobile data while I can survive with 1 GB every month. One day he asked me if I could sell my leftover data to him, which sparked the idea for the EMPO app. I wanted to build a way for people to share their data-resources. Access to the internet is like water to life in the modern way of life, it's a basic resource. 
How did you get into technology?
I majored in International Studies: Political Science, which taught me to identify and analyze problems, and then look for solutions. I'm not a software engineer, but that hasn't prevented me from making apps.
What has been your experience starting the company?
It has given me not only energy and hopes but also insomnia and doubts. It is like riding a roller coaster. There are multiple ups and downs in a day, but I have to find a balance.
What has been your experience launching the app on Android and Google Play?
I think lean operations are a critical element in successful startup cases. Android is the perfect platform to launch because the ten-year-old developer community offers respectable resources and compatibilities. Although I started as a non-engineer, my time with Android and Google Play taught me that building an app on Android Studio is doable even for a political scientist. After a couple of prototypes, I wanted to come up with lines of code and algorithms myself using machine learning, and I began practicing while the app is out there running. As an operator, the sync between Google Ads Universal App Campaigns and the Google Play Console has been the most convenient feature for marketing and collecting meaningful (and unexpected) data at the same time. The Google Play network of users gives me positive pressure to consider product quality as a top priority.
What does your day-to-day look like?
Every morning I swim in cold water for 30 minutes. After breakfast, I join the subway rush to Google for Startups Campus in Seoul, where we launched our EMPO project. At Campus, I plan and analyze day-to-day operations on the app development and business. The most fun part is to interact among our teammates, who give me the energy to move on. There are private booths with whiteboards at Campus, in which we argue, discuss, and come up with solutions, actual solutions! Running the app is pretty hectic; every day we find either technical or operational aspects to improve on. But, making things work is our job, and we are proud of our role. Other than vis-a-vis work with the team, I often meet new people in different startup industries, exchanging advice. My current focus is to improve our app with much better UX and stronger security measures. Our research and development never stops, as we are preparing for a major upgrade before 2019 starts.
How did you get into scuba diving?
I've always watched oceanic documentaries with my dad, and at first I got my diver's licenses so I could see whales in real life. Now I want to contribute to their survival by helping keep the oceans clean; taking care of our resources is very important to me. Scuba diving also helps me disconnect from the busy city life in Seoul and gives me the energy I need to run my app business. The spirit behind EMPO and my scuba diving passion are the same: taking care of our resources, whether that's internet access or oceans.