New tools make children's books easier to read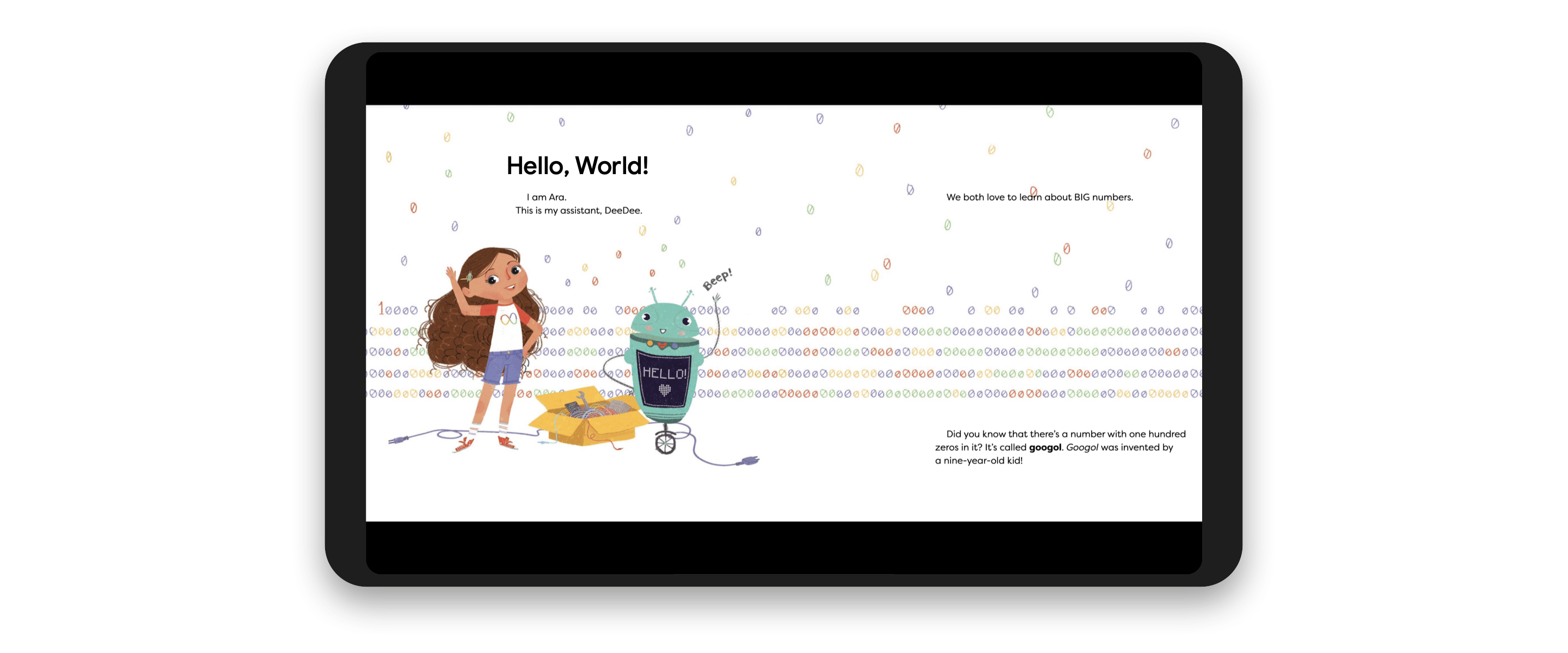 As a parent to two young kids, bedtime stories are a big part of our evening ritual. My daughter, who's almost 4, can now recognize all the capital letters, but she's still learning how to identify lowercase letters and put them all together in a complete word. As we celebrate National Read Across America Day in the United States, I'm reminded of aspiring readers like my daughter, who experiences both the joys and the challenges of books. Google Play Books recently introduced a set of tools to help new readers and their families enjoy the process of learning how to read. 
Thinking about those who are learning to read
Until recently, the Google Play Books user experience was primarily designed for proficient readers. With the launches of
Teacher Approved Apps
and
Google Kids Space
in 2020, we had an opportunity to rethink what learning to read means for younger readers, their parents and anyone else who may be a beginning reader.
New reading tools to help you
Here are more details about the reading tools now available to you:
Read & listen: Listen to a book read out loud, with a choice of whether the pages turn automatically or manually.
Read & listen narrates a book and highlights the text being read aloud. 
Tap to Read and Kid Friendly Dictionary:  Hear a word spoken out loud by tapping on any word on the book page. Read or listen to thousands of kid-friendly definitions, many of which have illustrations to support comprehension and learning.
With Tap to Read, users can tap a word to hear it read out loud. And Kid Friendly Dictionary defines words for a young audience, often with illustrations. 
How to access reading tools
When you are browsing in the Google Play Store or Google Play Books app, you'll find a large catalog of books designated for ages 0-8, and the vast majority of these titles have reading tools enabled. You can also download a free sample of any children's book to confirm if reading tools are enabled for that title before purchasing the book. In celebration of National Read Across America Day, here are some free ebooks that feature these reading tools:
"We're Amazing, 1-2-3!:" This Sesame Street story stars Elmo, Abby, and their friend Julia, who has autism. Together, the three pals have a delightful playdate.

"Ara the Star Engineer:" This is a STEM book on a mission! An inspiring, inclusive, whimsical way to learn about computers and technology from real-life trailblazers, written by a Googler.

"Family Forever:" This Sesame Street picture book features Julia and her family and friends as they spend a day in the park.
We look forward to doing more work in making reading more accessible and fun for our youngest users, families and aspiring readers.  To learn more about reading tools, please visit the help center.