Teen girls are Changing the Game with Google Play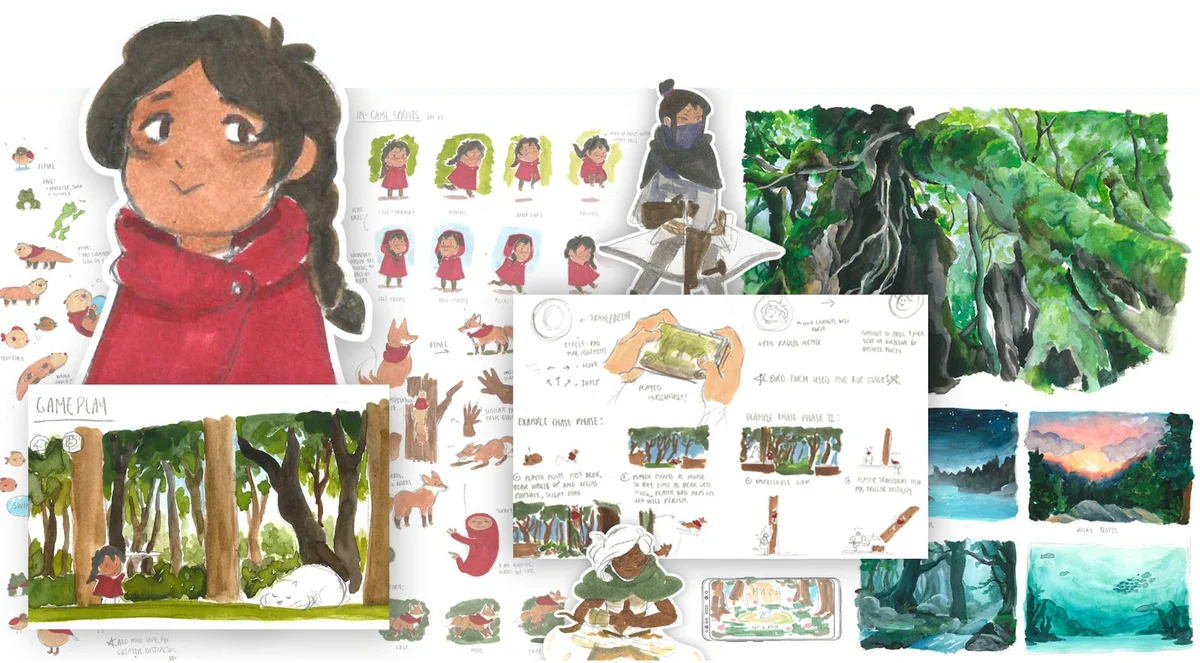 While half of mobile game players are women, they make up only 23 percent of the game industry workforce. Google Play's Change the Game program is on a mission to close this gap and empower the next generation of game makers. Thousands of these future game makers showcased their creativity and imagination by submitting ideas for Google Play's first ever Change The Game Design Challenge—a call for teens to design a game they'd like to play—in partnership with Girls Make Games and ESA Foundation.
Game ideas ranged from restoring and rebuilding abandoned planets to making your own symphony, but we had to narrow it down to five finalists and one grand prize winner. Tonight, at our Change the Game celebration of women in gaming, we announced our grand prize winner: Christine, an 11th grader from Vancouver, Washington who will receive a $10,000 college scholarship and a $15,000 technology contribution to her school. All five finalists will  share their game design at E3, tour the Google Los Angeles office, and receive a scholarship to Girls Make Games Summer Camp, as well as a Galaxy Tab S3.

Fresh off the press is our new research study that shows supporting female game makers is more important than ever. Here are a few key takeaways:

While teen girls and boys love to play mobile games, girls are significantly less likely to make games. Boys in their senior year are three times as likely as girls to be interested in game-making as a career even though girls play at nearly the same rate as boys. 

We also found that game-making opportunities and understanding of the game-making process is low for teens. While 55 percent of teen girls who play say they've had an idea for a game, only 9 percent say they have made a game, or part of a game, before. This trend mirrors our previous study that looked at how gender impacts the mobile gaming space. 

To help make these ideas a reality, Google Play will support all five finalists to develop and produce their game ideas into a real mobile game to be released in the Google Play Store. We're inspired by these talented teens whose vision and passion for gaming will help make mobile gaming more inclusive, more diverse and more engaging for everyone.

Congratulations to all our finalists and winner—check out their work below. Game on.

Grand prize winner: Christine, an 11th grader from Vancouver, Washington. Her game is "Mazu," a side-scrolling platform puzzle game in which a young shapeshifting girl named Mazu solves her way through a journey that takes her into a danger-infested forest filled with peckish predators, unfriendly terrain, and coin-hungry hunters.


Finalist: Dakota, an 8th grader from Encino, California. "EcoVerse" is a series of mini-games to clean, plant, and bring animal life to these planets as part of the GRT (Galactic Restoration Team). Invite your friends to take part in the adventure and compete against other players and teams online in treasure hunt exploration challenges to collect rare items, level up, and forge your path to the top of the leaderboard.


Finalist: Lily, a 9th grader from Poplar, Wisconsin. Her game is "The Other Realm," an RPG, adventure, and puzzle game all in one. Progressing through the game uncovers little clues as to what the character's life was before they woke up on the giant tree. Each character you choose has their own backstory that needs to be uncovered.


Finalist: Erin, a 12th grader from Freehold, New Jersey. Her game "Symphony" is a story-driven, role play rhythm game about a famous musician's granddaughter and her quest to find his favorite music that is scattered throughout her world.


Finalist: Lauren, an 11th grader from Birmingham, Alabama. Her game is "Palette," which simulates the eternal struggle of every artist: finding the right color. Mix together different colors from the palette to match a target color. Once the target color is matched, it'll be stored in the paintbox. The goal is to collect all the colors necessary for revealing a famous painting.