Turn up the bass with Android TV soundbars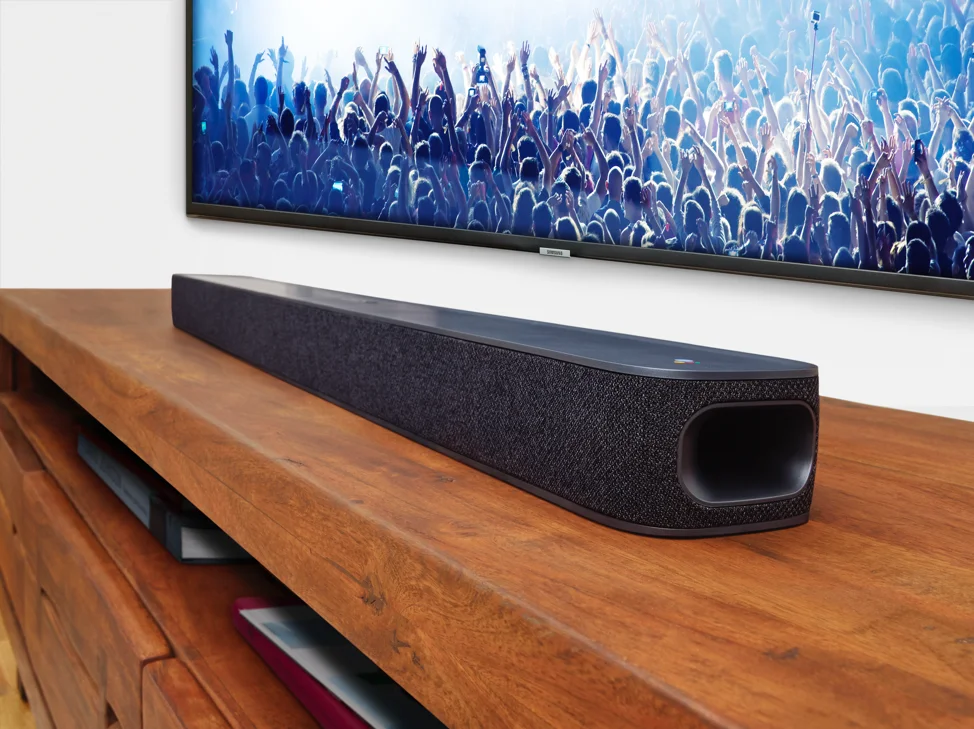 The new JBL LINK BAR is the super bass you've been waiting for. With Android TV now available on soundbars, you can turn your TV into a smart TV and get the legendary sound quality of a JBL speaker.
Say my name, say "Hey Google"
The Google Assistant on Android TV is your trusted companion to help you easily control your TV, media and entertainment as well as connected devices in your home. With mics built into the soundbar itself, you don't need to fish your remote out of the couch crevices—instead, just say "Hey Google." Even when your TV is off, the Assistant on the soundbar remains available to play music, set a timer, answer questions and turn the TV back on. Conveniently switch to other devices like your gaming console, by asking the Assistant to switch the HDMI input.
Your Assistant is there for you when you have questions about what's on TV–like how tall an athlete is or when a movie was made–or if you want to get information–like how's the traffic to a destination or what's the weather.
Google's gonna play, play, play, play, play
Never be bored again. With Android TV, you have access to 500,000+ shows and movies, live sports and news, or your favorite music across 5,000+ apps and games. If you can't find what you're looking for, check out Google Play for more.
In addition, Android TV soundbars come with Chromecast built in. This allows you to instantly stream, cast and view additional content, such as movies, shows, videos and photos from your phone on the big screen for everyone to enjoy.
You've got the whole world in Android TV's hands
There's only one cord connecting your soundbar to your TV, making the setup simple and the device the central hub with HDMI inputs. Conveniently switch between HDMI inputs to take advantage of premium sound quality while you watch live cable TV or embark on a quest on your gaming console. To access your favorite tunes, flicks and games on Android TV, just press the Home button at any point in time (whether your TV is on or off).
With Android TV, your soundbar has all the capabilities you know and love, from the Google Assistant to Google Play and Chromecast, as well as serves as a central control center for all your smart home devices and connected consoles. Enjoy the all-in-one Android TV soundbar experience today.