Live TV on Google TV just got even better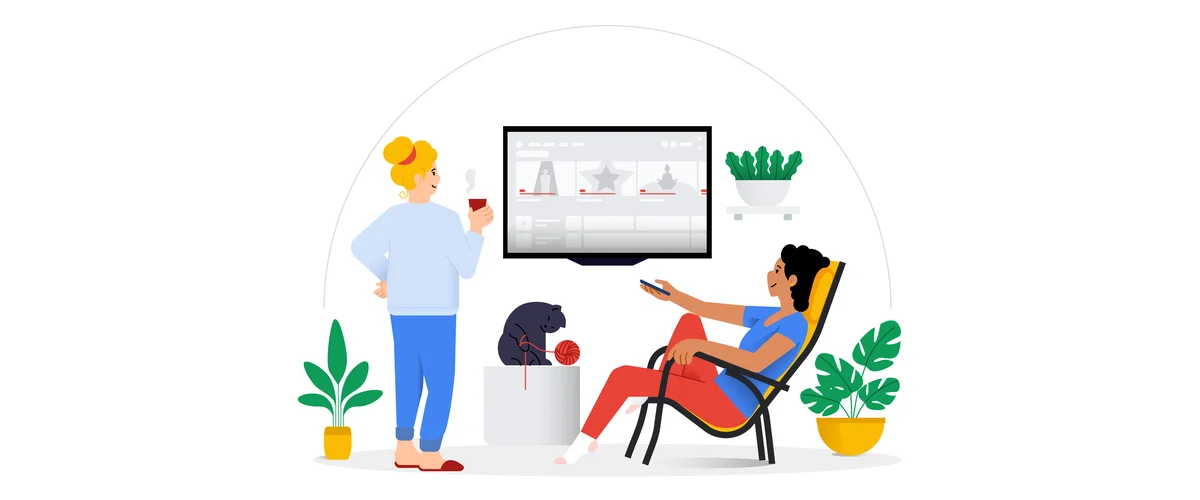 With Google TV, you can browse all your live TV in one place, including your premium live TV subscriptions like YouTube TV and hundreds of free channels from top apps. So whether you're looking to catch the must-watch game, watch your favorite show's season premiere or schedule a family movie night, Google TV has you covered. And today, we're introducing new ways we're making live TV on Google TV even better.
Watch more than 25 new free TV channels
In April, we announced the availability of more than 800 free TV channels on the Live tab in the U.S., including built-in channels directly from Google TV. Today, we're adding more than 25 new channels to Google TV's lineup that you can watch right out of the box — no separate app download or sign-in required. This means you now have access to over 100 free built-in channels that include hit TV shows like Top Gear and Baywatch, game shows, music channels, multicultural entertainment and more.
Watch more than 25 new free channels from Google TV right on the Live tab
Discover NFL Sunday Ticket on YouTube and YouTube TV
Starting this football season, NFL Sunday Ticket on YouTube and YouTube TV will be fully integrated into Google TV in the U.S.. This means you can now access live out-of-market Sunday afternoon games, see top highlights and get recommendations for top games of the week, all right on your Google TV home screen. And if you're a YouTube TV subscriber with NFL Sunday Ticket as part of your membership, the content will be available in the channel guide on your Live tab, so you can quickly find any game you're looking for. Check out YouTube TV's website to learn more about how to get NFL Sunday Ticket.
And for a limited time, you can get up to $200 off NFL Sunday Ticket from YouTube and YouTube TV when you purchase an eligible TCL TV with Google TV1
Discover NFL Sunday Ticket on YouTube and YouTube TV right on the Google TV home screen
With these updates, you'll have even more ways to watch the entertainment you love, for less, on Google TV. So you can kick back, relax and tune into the big game or check out the Live tab for all your favorite free and subscription live TV.