7 ways to make the most of the Google TV app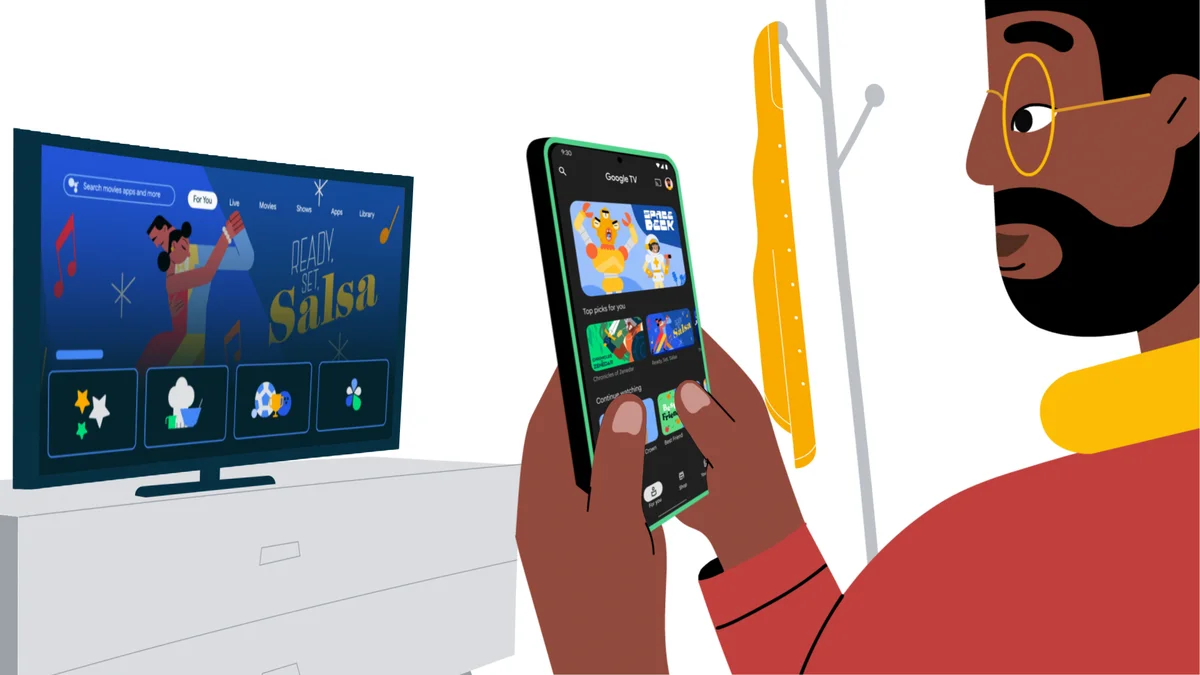 When it's time to unwind and watch TV, I always sit down with my two must-haves: my favorite snack and my smartphone. Whether I'm following up on my friend's recommendations, reading up on the cast or just using my phone as my remote, it's always by my side.
And I'm not the only one: Our research shows us that two-thirds of U.S. adults research entertainment on their phone daily, and almost half watch content on their phones for an hour a day.
We made the Google TV app on Android to help you discover what to watch with recommendations from across your apps, and to make it easy to start watching movies and shows. Starting today, you'll also be able to download the Google TV app for iOS from the App Store. And if you already have the Play Movies & TV app for iOS, it will update to the new Google TV app.
Google TV app is now available on iOS
To celebrate, here are seven ways you can get the most out of the Google TV mobile app whether you have an Android phone or iPhone.
Get recommendations from across your apps: Let the Google TV app know which streaming apps you subscribe to. You'll see suggestions from your favorite apps all in one place, based on what you've watched and what interests you so it's easier to find your next favorite.
Create one Watchlist for your discoveries: Found a new favorite while browsing across your apps, but can't watch it right now? Save new finds to your Watchlist in the app and pick right up on the big screen later.
See Watchlists from your favorite stars: Check out the Watch With Me row on the "For you" tab to get a look at the TV and movies that inspired the lives and careers of our favorite entertainers, artists and cultural icons.
Rate movies and shows: After watching, or as you browse, mark titles "watched," or quickly rate them with the like or dislike buttons. You'll get even better recommendations based on your interests on both the app and your Google TV devices.
Take your library on the go: Your Watchlist, recommendations and the movies and shows you have previously rented or purchased with your Google account go with you, whether that's out the front door or just to the other room, so you can watch wherever you want.
Get all the latest on all your favorites: Visit the Highlights tab to stay up to date with a personalized daily feed of news, reviews and more about the entertainment you love.
Use your phone as your remote: If you own a Google TV or other Android TV OS device, you can click the remote button in the app and connect to your TV to control your TV with your phone and use Google Assistant. You can even use your phone's keyboard to quickly type complicated passwords, movie names or search terms.