9 mistletoe-tally helpful Google Maps tips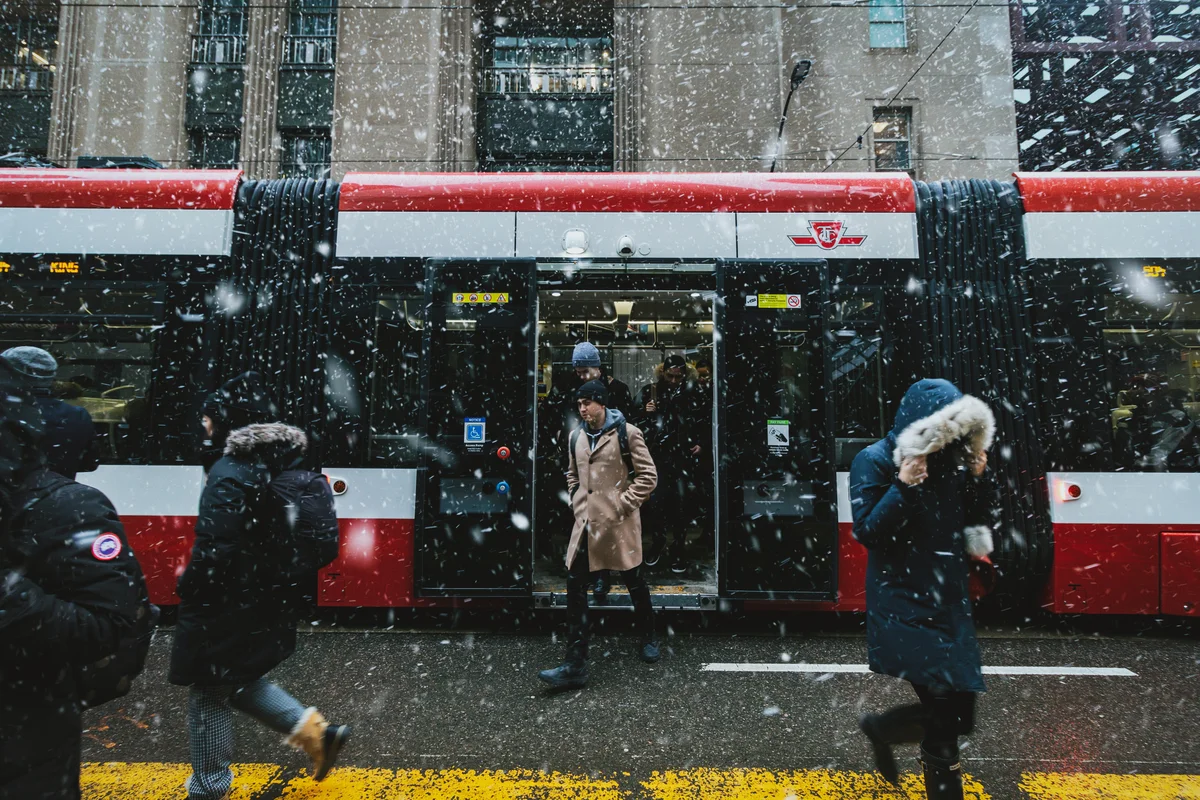 With November well under way, we candycane't help but get excited for the holidays! Whether you've been naughty or nice this year, Google Maps has your back. We've compiled nine of our favorite tips — no matter what your holiday persona is — so you can sleigh your plans and to-do list this season.
For the person who already made their list and checked it twice:
1. Figure out the best time to leave: Holiday traffic can be unpredictable. To make sure you're on time, get driving directions on Google Maps and tap the three dots on the right side of your screen. Set the time you'd like to arrive by to see how long it'll take you to get to your destination.
2. Save money on gas: With eco-friendly routing, you can now choose the most fuel-efficient route to your destination. A quick search for "gas prices" shows you prices for nearby stations so you can pick the cheapest one.
3. Save time grocery shopping: Whether you're grabbing a missing ingredient or stocking up before your in-laws arrive, pickup with Google Maps is the new grocery pickup experience that can get you in and out of the parking lot in less than five minutes. Simply place an online order from a participating Kroger Family store, then add it to Maps from your order confirmation page. This is currently available in the US only.
For the spontaneous shopper:
4. Search along your route: Forget a hostess gift? If you're on the road, use Google Maps to search for malls, grocery stores and other places along your drive so you can tackle your tasks without going out of your way.
5. Tap and go with contactless payments: Avoid pulling out your wallet or touching a parking meter by paying for street parking or public transit right from Google Maps. When you're out and about, just type in your meter number, hit pay and refill. If you're taking public transit, you'll see an option to pay as soon as you arrive at the station.
6. Find your way around malls, airports and transit stations fast: With the new Directory tab, you can easily see where all of the places are within a large building — like where the jewelry store is inside your local mall. With just a few taps, get helpful information about the place — such as if it's open now, what floor it's on, and how highly it's rated — so you can get in and out in no time.
For the holiday party hopper:
7. Find people and places with ease: If you're strolling through a new neighborhood, let Live View guide your way with augmented reality arrows and directions overlaid right on top of your world. Meeting up with a friend who shared their location with you? Just tap on their icon and then on Live View to see where and how far away they are — and quickly follow the arrows to find them.
8. Share your ETA: 'Tis the season to run between Friendsgiving meals and holiday parties. You can use Google Maps to let friends and family know exactly when they can expect you to arrive with just a few taps.
9. Find the fun (or hibernate far away from it) with live busyness information: Before you head out, search for a place on Google Maps and scroll down to see how busy it is right now so you can plan your social life accordingly. This holiday season, we're also launching Area Busyness, a new tool stemming from the existing busyness feature, that shows you when parts of town are busier than usual, so you can know how to avoid those packed streets near hot brunch spots or see which neighborhoods are bustling with activity.