Voice guidance in Maps, built for people with impaired vision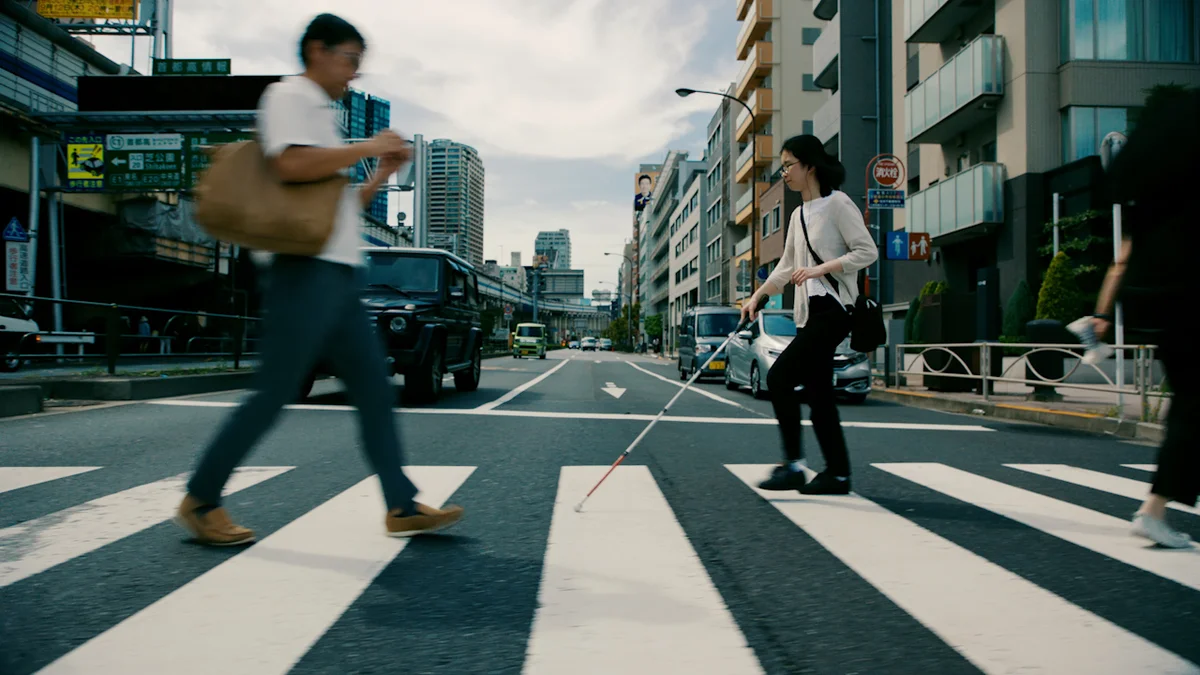 Think about the last time you walked to a new place. How many streets did you cross to get there? Which intersections were the most complex? How did you prepare before making a turn? And how did you know you weren't lost?
Now think about making that same trip if you were one of the 36 million people who are blind worldwide, or one of the 217 million people more who have moderate-to-severe vision impairments.
As a legally blind woman living in Tokyo, I know that getting around unfamiliar environments can be a challenge. I can easily commute from my front door to my desk at work; it's a trip I take regularly and know well. But going some place new and unfamiliar can be an intimidating experience without sight to guide you. In some cases, I'll have a friend to join me on a trip, but in others I may decide not to take the journey at all.
Detailed voice guidance in Google Maps helps people with visual impairments
Starting today, World Sight Day, Google Maps is rolling out a new feature that gives people the ability to receive more detailed voice guidance and new types of verbal announcements for walking trips. This feature is the first in Google Maps to be built from the ground up by, and for, people with vision impairments. I feel fortunate to have had the opportunity to work closely with the Maps team on this project as an early advisor and tester—outside of my day job as a business analyst in the Tokyo office.
With this feature, I can navigate the streets of Tokyo with more comfort and confidence. As I take my journey, Google Maps proactively lets me know that I'm on the correct route, the distance until my next turn and the direction I'm walking in. As I approach large intersections, I get a heads-up to cross with added caution. And if I accidentally leave my route, I'll get a spoken notification that I'm being re-routed. 
Frequent updates like these not only help a visually impaired person get from A to B, they can also give us more confidence and reassurance when we travel alone. With detailed voice guidance in Google Maps, my journey fades into the background and I can focus more on what I'll do at my final destination. This may not sound extraordinary to those with sight, but for people who are blind or have low vision, this can help us explore new and unfamiliar places.
Building a more helpful Google Maps for everyone
I hope this new technology will give more people added confidence when navigating unfamiliar routes--after all, building for everyone is core to our work at Google. 
While this new feature can be enormously helpful to people with visual impairments, it can also help someone who wants a more screen-free experience on their next walking trip. Similar to the announcements you might hear at crosswalks or on a bus, everyone can benefit from it. Not everyone will need this level of assistance, but it's great to know it's available and only a tap away.
Detailed voice guidance for walking navigation starts rolling out today on Android and iOS. Right now, it's available in English in the United States and Japanese in Japan, with support for additional languages and countries on the way.
To turn the feature on, go to your Google Maps settings and select "Navigation." At the bottom of the list you'll find the option to enable "Detailed voice guidance," beneath the "Walking options" heading.