Maps
Bringing the magic of Lebanon to the world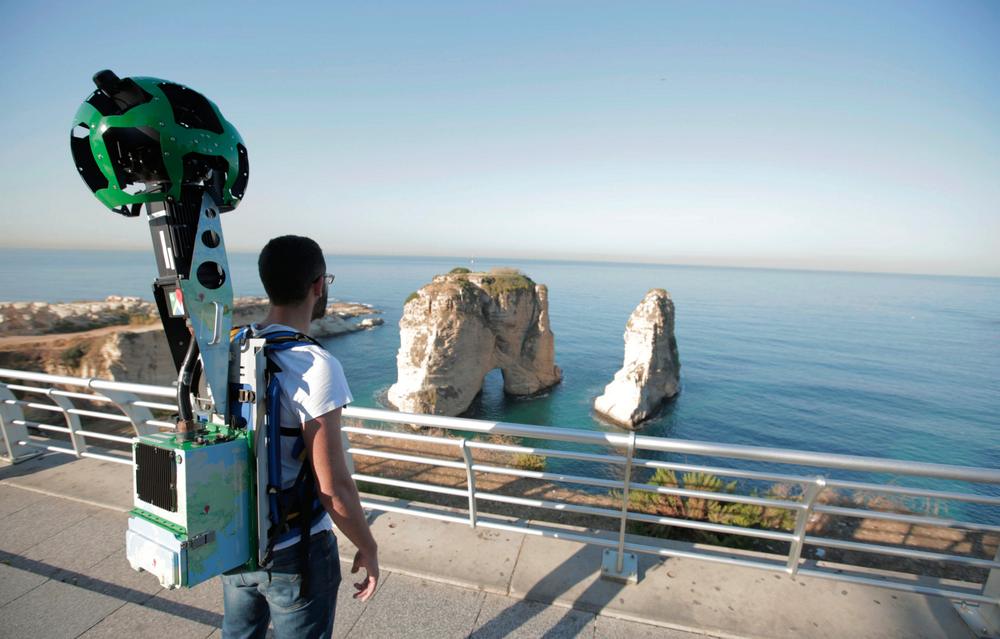 If it was up to me, everyone would get to visit my home country, Lebanon (and they'd have a long list of things to do and sites to see). But for those who can't get to experience it in person, we've just added 41 iconic sites—from ancient temples to heritage sites and natural forests—to Street View.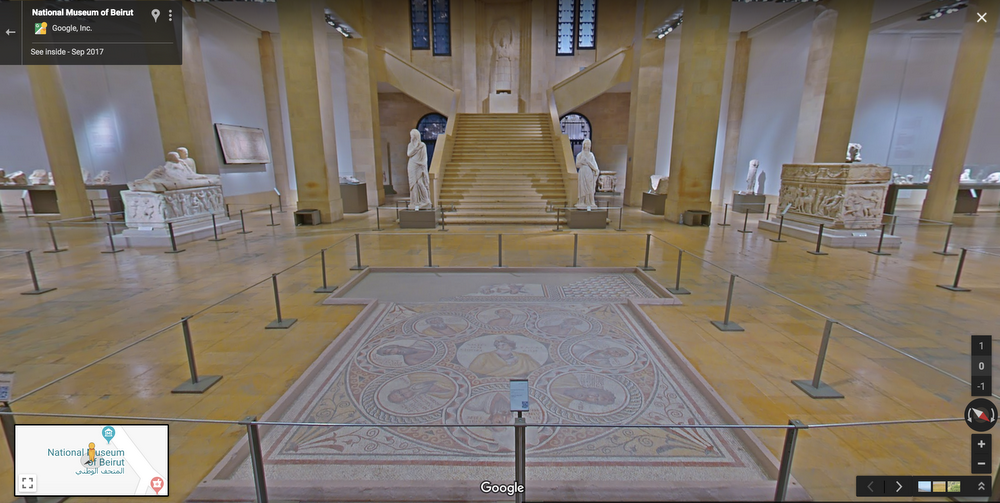 Lebanon is beautiful and diverse. If you were visiting in person, I'd suggest starting the tour with a manoushe on the go—it's a flatbread with Zaatar (a thyme herb mix) you can get from the corner baker's oven on Hamra street, one of the busiest districts in Beirut.  But if you're doing the tour virtually, let's begin.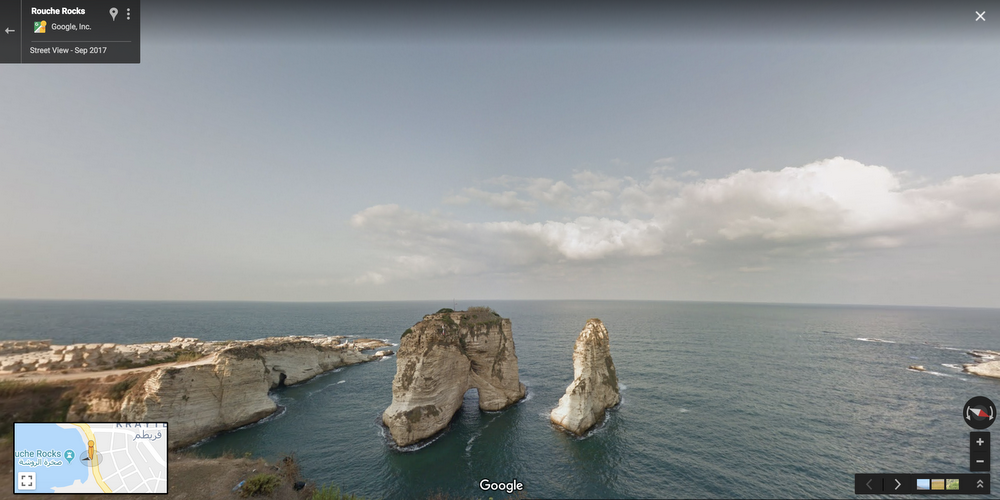 Thanks to Street View, you can now discover one of the 14 worldwide landmarks and greatest natural wonders, the breathtaking Jeita Grotto. Discovered in 1836, the caves were used as an ammunition store during the civil war. With a length of 9 kilometers (5.6 miles), Jeita Grotto is the longest cave system in the Middle East, split into two sections. You can now virtually visit the underground river, and then watch the dazzling rock formations at the upper cave.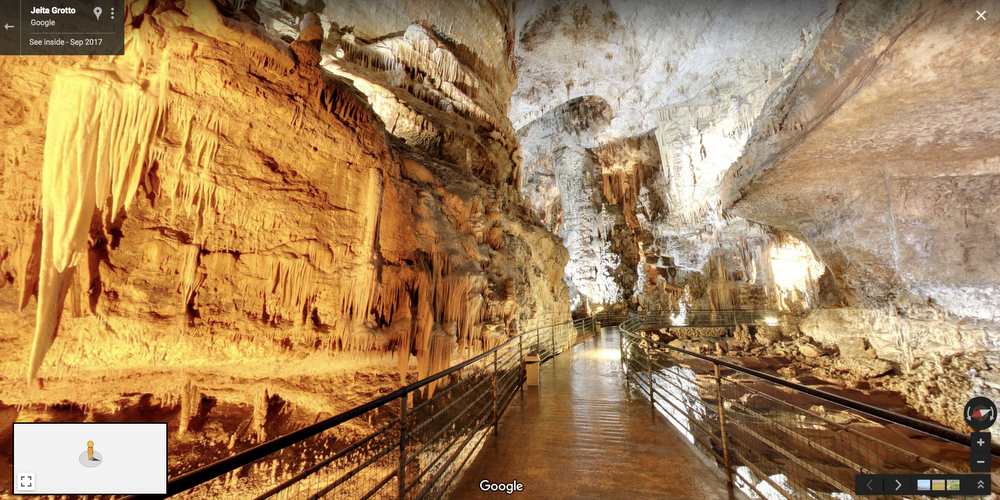 Take in some culture and explore the rich history of Lebanon by heading East to Baalbek, one of the mysterious ruins of the Roman Empire, also called City of the Sun. There's something special about this modern city with all the Roman structures at its heart.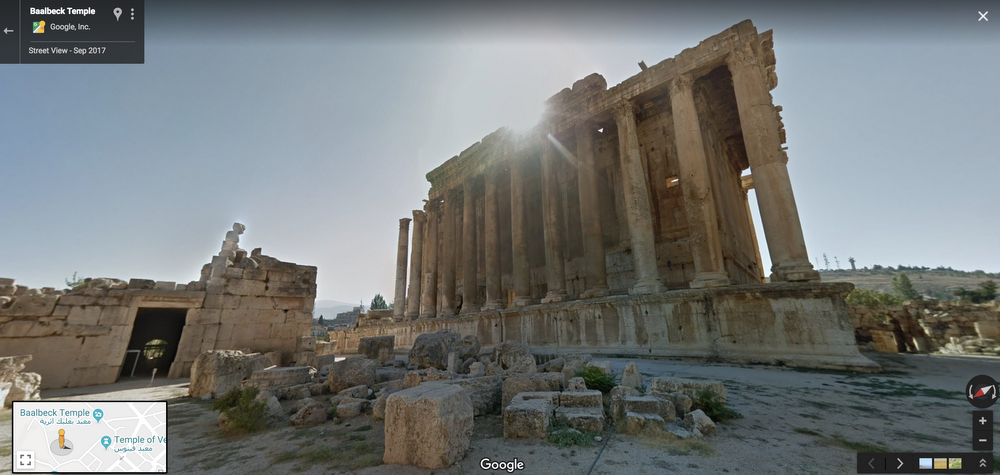 Head to Byblos, one of the 20 world's oldest cities and the first city of Phoenicia. Byblos today bridges the ancient with the modern, and with Street View, you can virtually stroll the street markets in Byblos and enjoy the coastal view during sunset.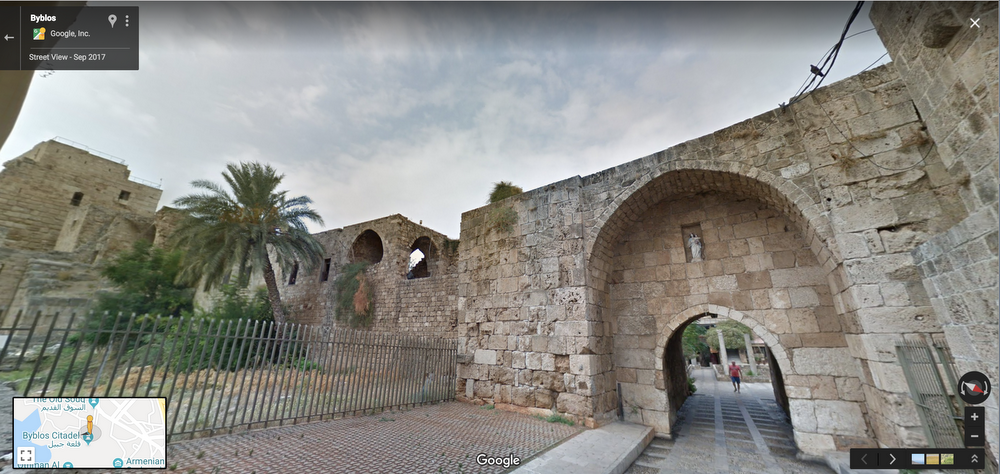 Just 37 miles (60 kilometers) from the capital Beirut, visit Shouf Cedar Reserve,  the largest nature reserve in Lebanon, and home to the Cedar tree, the emblem of the Lebanese national flag. There are many trails for hiking—each will unveil a new layer of natural beauty.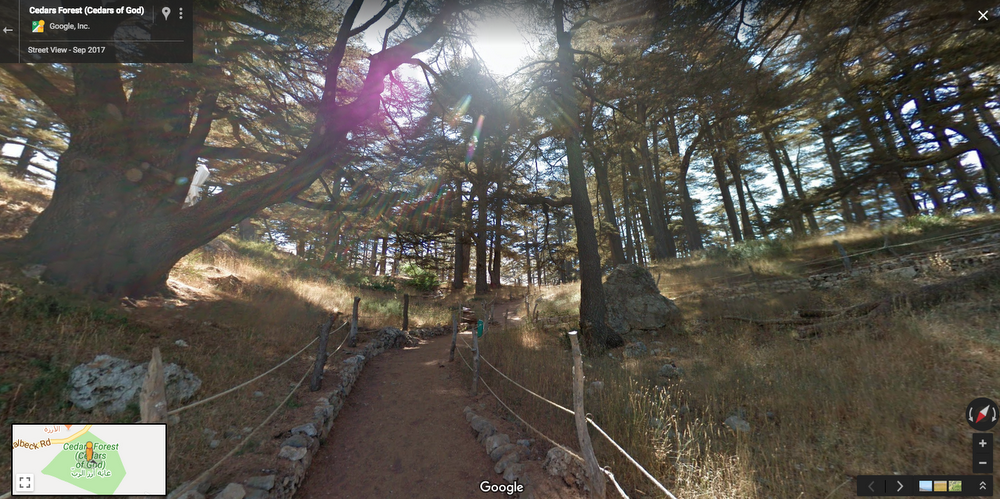 My trips to Beirut are never complete without stopping to revisit  the American University of Beirut, one of the oldest universities in the Arab world.   Located in the city of Hamra, the campus sits on a hill overlooking the Mediterranean Sea, spread across 61-acres of beautiful landscape.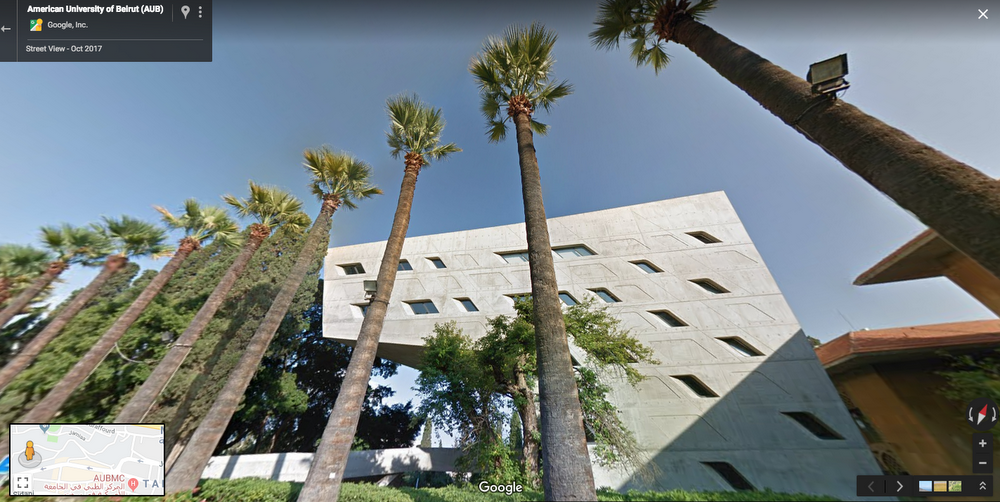 I encourage you to also check Google Arts & Culture and see a special showcase. And whether you continue your journey on Google Maps or get inspired to visit in person, I hope you'll get a deeper appreciation for this small but magical country in the Middle East.