Maps
Capturing the beauty and wonder of the Galapagos on Google Maps
The Galapagos Islands are some of the most biologically unique ecosystems in the world. Explorers and scientists alike have long studied and marveled at these islands—made famous by Charles Darwin. The Ecuadorean Government, local conservation groups and scientists are working to protect the Galapagos from threats posed by invasive species, climate change and other human impacts.
It's critical that we share images with the world of this place in order to continue to study and preserve the islands' unique biodiversity. Today we're honored to announce, in partnership with Charles Darwin Foundation (CDF) and the Galapagos National Parks Directorate (GNPD), that we've collected panoramic imagery of the islands with theStreet View Trekker. These stunning images will be available on Google Maps later this year so people around the world can experience this remote archipelago.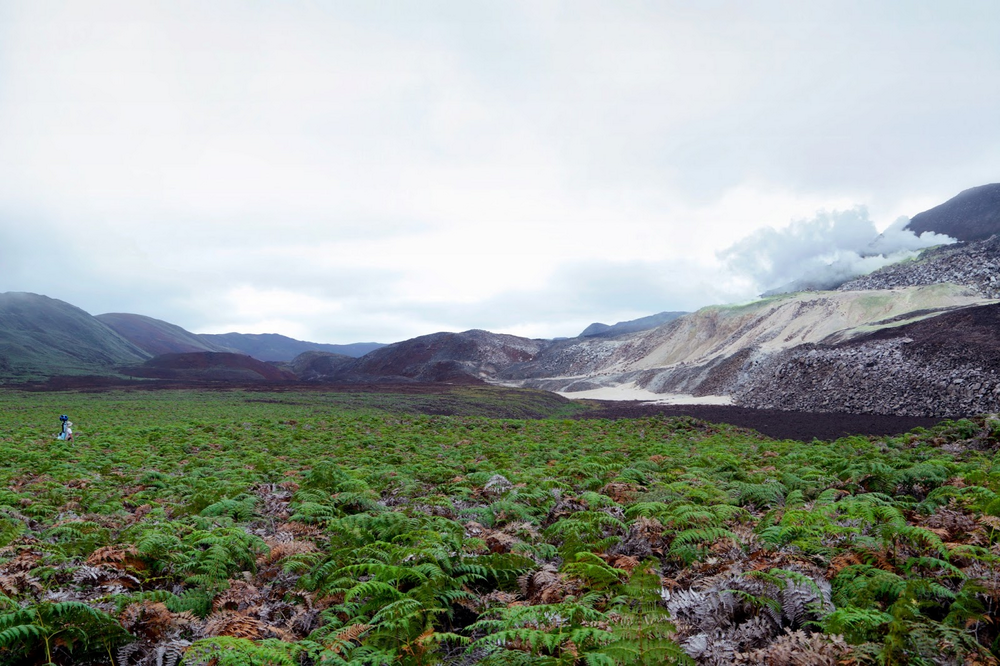 Images, like the one you see above, are also an important visual record that the CDF and GNPD will use to study and protect the islands by showing the world how these delicate environments have changed over time.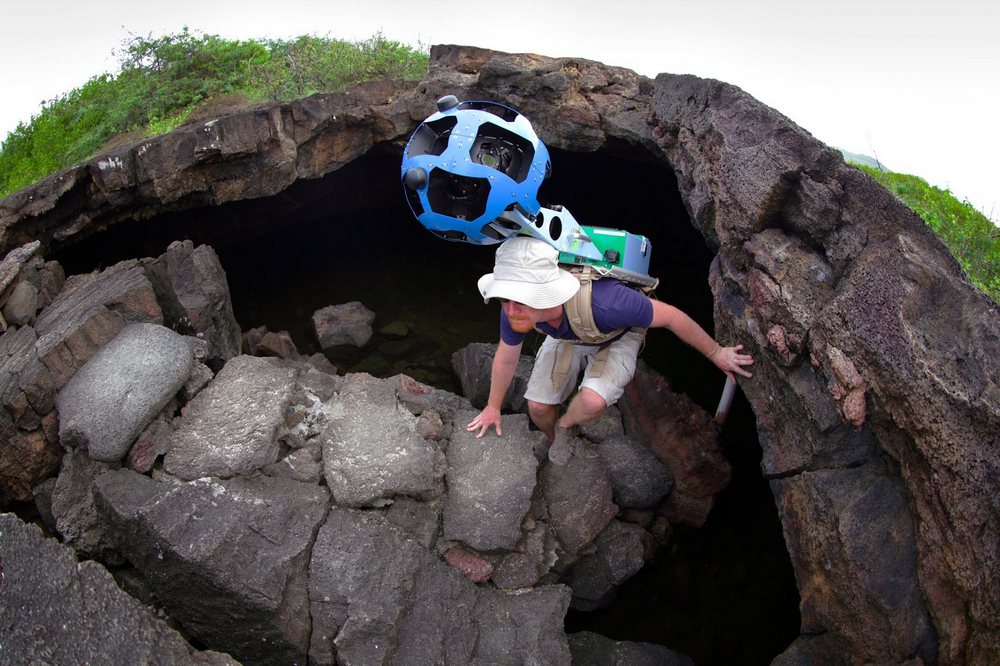 Our 10-day adventure in the Galapagos was full of hiking, boating and diving around the islands (in hot and humid conditions) to capture 360-degree images of the unique wildlife and geological features of the islands with the Trekker. We captured imagery from 10 locations that were hand-selected by CDF and GNPD. We walked past giant tortoises and blue-footed boobies, navigated through steep trails and lava fields, and picked our way down the crater of an active volcano called Sierra Negra.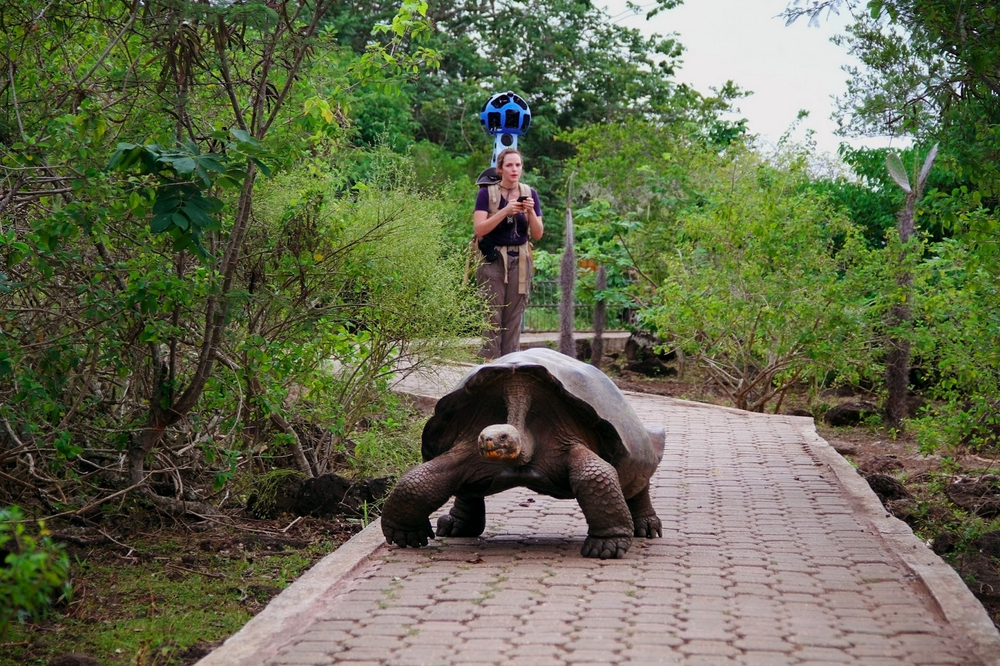 Life underwater in the Galapagos is just as diverse as life on land. We knew our map of the islands wouldn't be comprehensive without exploring the ocean that surrounds them. So for the second time we teamed up with the folks at the Catlin Seaview Survey to collect underwater panoramic imagery of areas being studied by CDF and GNPD. This imagery will be used by Catlin Seaview Survey to create a visual and scientific baseline record of the marine environment surrounding the islands, allowing for any future changes to be measured and evaluated by scientists around the world.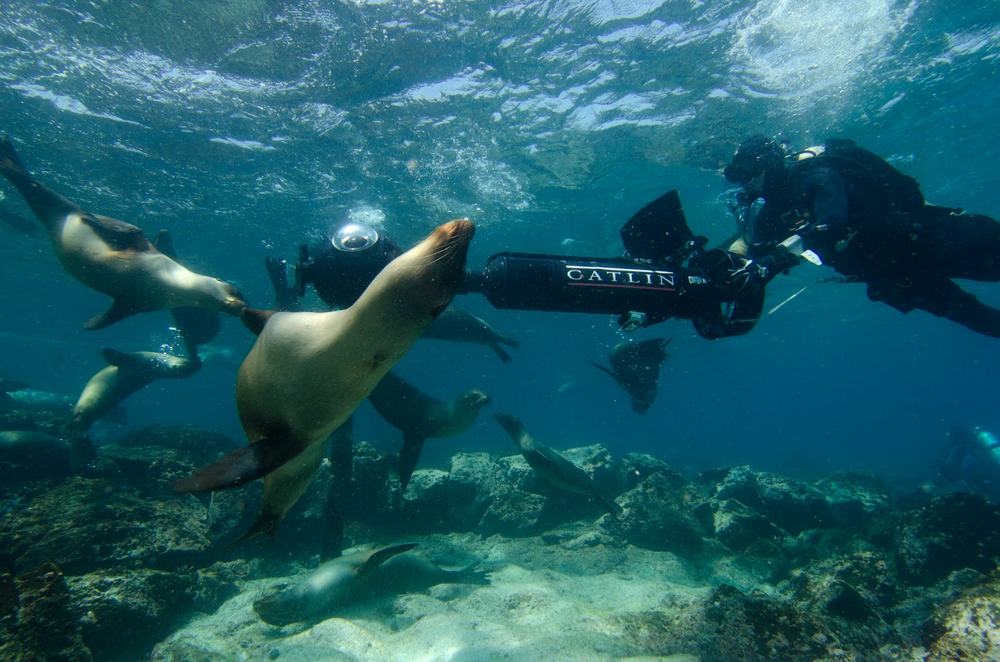 We truly believe that in order to protect these Galapagos Islands, we must understand them. As they say, "a picture is worth a thousand words." We hope this Street View imagery not only advances the important scientific research, but also inspires you to learn more about this special place. Stay tuned for updates on this collection—the first time we've captured imagery from both land and sea! We can't wait to share this amazing imagery with you later this year.