The economic impact of geospatial services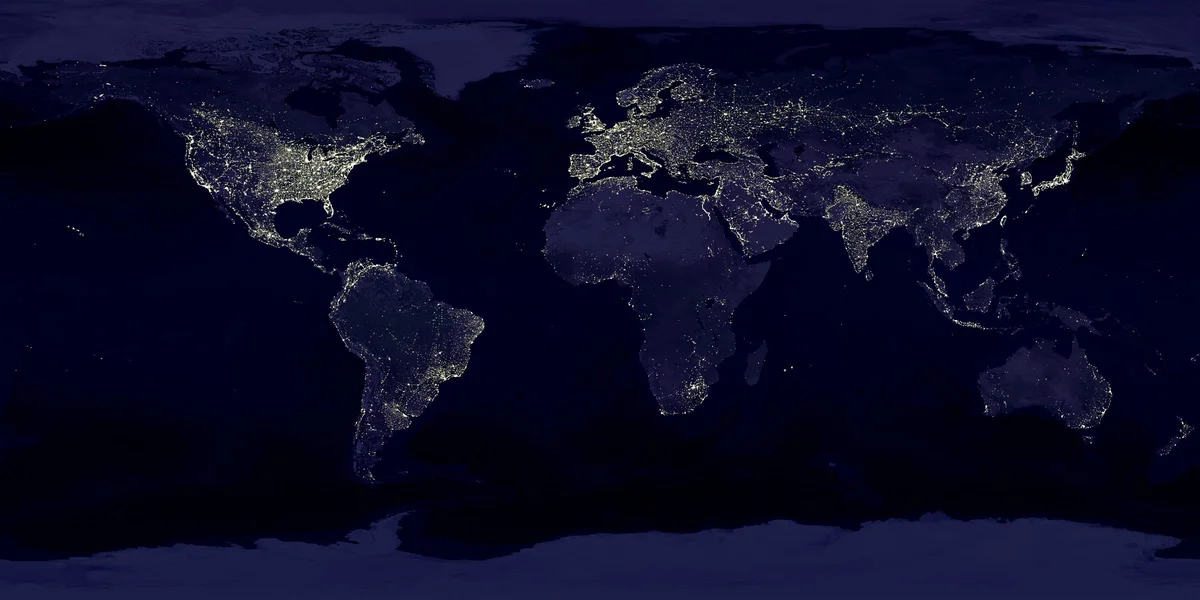 With Google Maps, we're committed to creating a rich, deep, and detailed understanding of the world. By digitizing and providing access to a wealth of information about the real world, we allow people to easily explore the world around them, provide tools for businesses to attract and connect with customers, power map and location experiences for third party apps and websites, and enable NGOs and governments to leverage our map and resources to tackle real-world challenges like urban planning or emergency response.
Google is continually looking for ways to add value––for our users, for local businesses, and for our partners across many industries. We want to stretch people's perceptions of what a map can do for them, of the types of questions we can answer about the world, and the tasks we can help with. And to do that, we need to understand maps today and the impact they have on people's lives.
With this in mind, we commissioned a detailed study to look at the impact of the geospatial industry—the ecosystem of industries that rely on geospatial technology (both online and offline)—and the direct benefit it provides to people, businesses and society. We worked with AlphaBeta, a strategy advisory business, to analyze the global impact of the geospatial industry in 2016. We asked AlphaBeta to highlight some of their findings and the methodology behind them. — Jen Fitzpatrick, VP Google Maps
---
At AlphaBeta, we're passionate about identifying the forces shaping global markets and developing practical plans to create prosperity and well-being. We believe that geospatial technology is one of these forces, which is why we recently undertook research, commissioned by Google, to evaluate the impact of digital maps and their underlying technologies.
We asked ourselves: what is the full value of digital maps for users? How is this technology affecting the broader economic environment? How can societies make the most out of it?
We used consumer surveys across 22 countries spanning six regions, and other estimation approaches (such as big data analysis of online job postings), and found that geospatial services make an impact in three key ways:

Consumer benefits
Maps help people move and shop in a faster and more efficient way. For example, not only do digital maps reduce travel time, they also help people save time on purchases by providing information like directions and product availability. By helping people plan routes in areas they aren't familiar with, maps also improve public safety.

Business benefits
Maps help make small and large businesses more visible, productive and profitable. By providing useful facts such as store hours, contact information and reviews, maps help drive sales—particularly important for small businesses that may find potential new customers without incurring additional advertising costs. Geospatial services also play a strategic role in helping companies in sectors covering approximately three quarters of the world's GDP raise revenues and/or diminish costs. For example, retail companies use digital maps for market research and to identify the most profitable locations for their network of stores.

Societal benefits
Finally, maps have positive spillover effects on the environment and societies around the world—for example, by creating jobs and reducing CO2 emissions through more efficient vehicle trips and easier identification of alternative transportation options. Geospatial technology can also play a role in emergencies—such as helping people prepare for a natural disaster by highlighting flood-risk areas.
The impact of geospatial services also varies from country to country—showing that there's still room in many places to maximize the benefits of geospatial services for everyone. To do so, the geospatial industry, businesses, NGOs and governments in these areas will need to work together to promote, adopt and implement existing and new applications of geospatial technology.
To find out more, visit www.valueoftheweb.com.