Explore and eat your way around town with Google Maps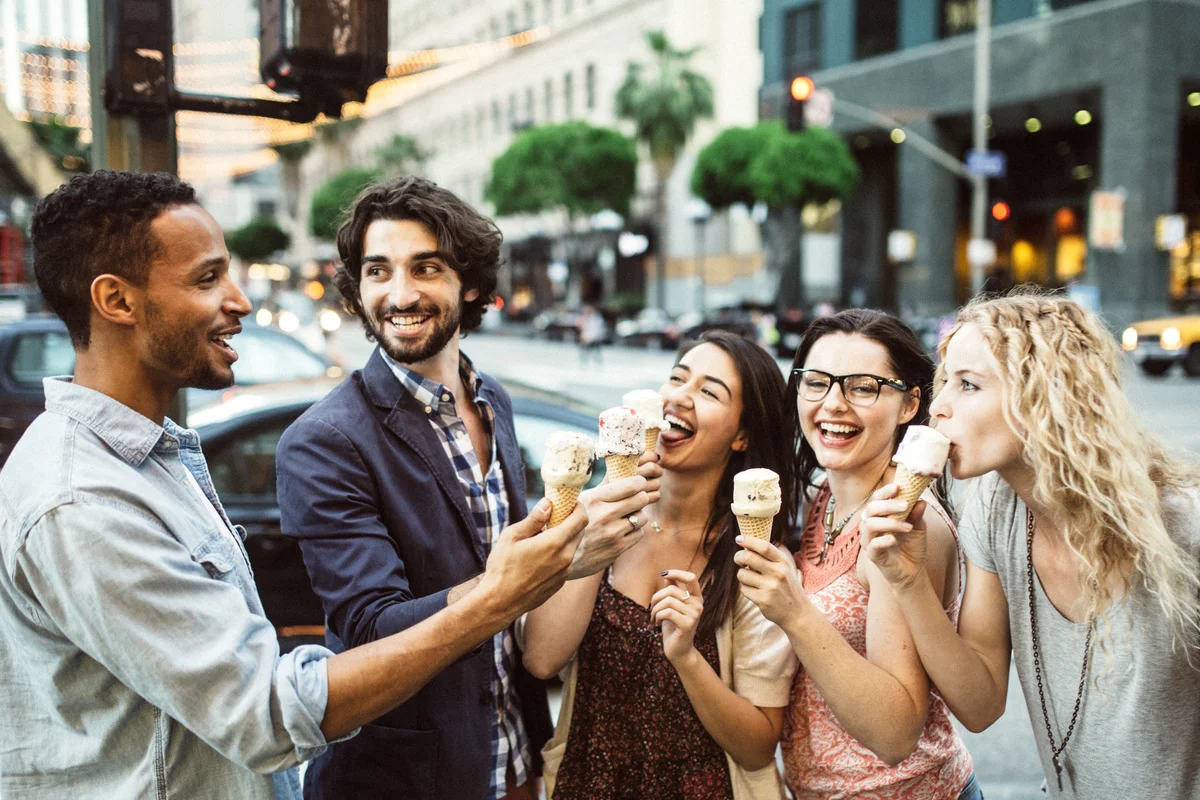 Google Maps has always helped you get where you need to go as quickly as possible, and soon, it'll help you do even more. In the coming months, Google Maps will become more assistive and personal with new features that help you figure out what to eat, drink, and do–no matter what part of the world you're in. So say goodbye to endless scrolling through lists of recommended restaurants or group texts with friends that never end in a decision on where to go. The next time you're exploring somewhere new, getting together with friends, or hosting out-of-towners in your own city, you can use Google Maps to make quick decisions and find the best spots.
Find new things to do
The redesigned Explore tab will be your hub for everything new and interesting nearby. When you check out a particular area on the map, you'll see dining, event, and activity options based on the area you're looking at. Top trending lists like the Foodie List show you where the tastemakers are going, and help you find new restaurants based on information from local experts, Google's algorithms, and trusted publishers like
The Infatuation
and others.
The redesigned Explore tab
We'll even help you track your progress against each list, so if you've crossed four of the top restaurants in the Meatpacking District off your list, you'll know that you have six more to try.
Events and activities, options around you, and top lists
Your match
Tapping on any food or drink venue will display your "match"—a number that suggests how likely you are to enjoy a place and reasons explaining why. We use machine learning to generate this number, based on a few factors: what we know about a business, the food and drink preferences you've selected in Google Maps, places you've been to, and whether you've rated a restaurant or added it to a list. Your matches change as your own tastes and preferences evolve over time—it's like your own expert sidekick, helping you quickly assess your options and confidently make a decision.
Group planning made easy
When you need to corral a group for a meal or activity, there's a new feature that makes it easier to coordinate. Long press on the places you're interested in to add it to a shareable shortlist that your friends and family can add more places to and vote on. Once you've made a decision together, you can use Google Maps to book a reservation and find a ride.
Add places to a shortlist
Never miss a thing
The new "For you" tab is the best way to stay on top of the latest and greatest happening in the areas you're into. You can choose to follow neighborhoods and dining spots you want to try so you'll always have an idea for your next outing. Information about that new sandwich spot downtown, the surprise pop-up from your favorite chef, or that new bakery shaking up the pastry scene in Paris will now come straight to you.
You'll start to see these features rolling out globally on Android and iOS in the coming months. Get ready to rediscover your world with Google Maps.