Google Maps 101: how contributed content makes a more helpful map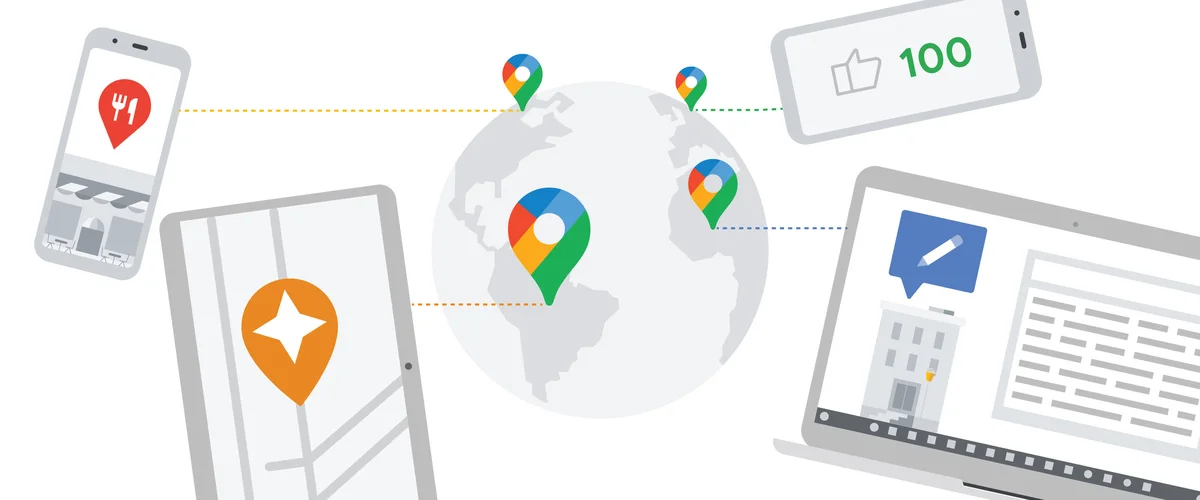 Recently, we gave you a behind-the-scenes look at how we map the world and use imagery to capture the meaningful details around us. Now we're diving into how content contributed by our user community makes Google Maps a more helpful tool for everyday decision making, whether you're looking for the best burrito in a new city or trying to find a local car mechanic in your neighborhood. 
Contributions create a more helpful map
When we look at the places around us, it's clear that not all the information we see is online. Store hours get updated, new businesses open and menus rotate.
To ensure that our map reflects the real world, we enable anyone with a Google account to contribute their local knowledge to approximately 200 million points of interest in Google Maps. In fact, everyday people submit more than 20 million contributions to Google Maps, from reviews and ratings to photos, answers to other users' questions, address updates and more. Ultimately, this helps people everywhere make better decisions about where to eat and shop, or things to do and see.
At a new restaurant and don't know what to order? We can show you the most popular dishes for more than a million restaurants worldwide, made possible by photos and reviews other diners have added to the map. Looking for things to do nearby? In the "Explore" tab you can find recommended lists created by local experts and trusted publishers. 
Hundreds of millions of people each year contribute information that helps keep Google Maps up to date. We recently added a new "Contribute" tab to the app so people can more easily share their local knowledge. Each contribution goes a long way in helping others learn about new places and decide what to do.
Use the new Contribute tab to easily share your local knowledge on Google Maps
It's not just personal recommendations people are adding to the map. Each month, community contributions help us update factual information for businesses, roads and addresses around the planet. And thanks to contributions from the global Google Maps community, we've been able to add accessibility information, like wheelchair-friendly entrances and restrooms, for more than 15 million places around the planet, helping people with disabilities better navigate and explore their cities.
One of our most passionate groups of contributors is the 120 million Local Guides across 24,000 cities and towns who are committed to making information about their communities on Google Maps more helpful and accurate. See how one of these Local Guides, Adriano Anjos in São Paulo, is making a difference in people's lives by sharing information about blood donation centers on Google Maps:
Ensuring the content you see is reliable
Like any platform that welcomes user-generated content, we have to remain vigilant against inappropriate content—the vast majority of which is removed before anyone actually sees it. And as more people contribute to Google Maps, we continue to crack down on the bad actors who violate our policies, using a combination of people and technology to tackle unwelcome content. 
For example, we use automated detection systems, including machine learning models, that scan the millions of contributions we receive each day to detect and remove policy-violating content. In the case of fake reviews, our systems check every single review before it gets published to Google Maps, looking for signs of fake content. Our machine learning models watch out for specific words and phrases, examine patterns in the types of content an account has contributed in the past, and can detect suspicious review patterns. 
While we're constantly improving our automated systems, we know they're not perfect as fake reviews can slip through from time to time. So we also deploy teams of trained operators and analysts who audit reviews, photos, business profiles and other types of content both individually and in bulk. And we provide a way for anyone to flag reviews, inappropriate content and misleading places for removal. 
Sorting through the 20 million contributions we receive each day (that's more than 7 billion contributions a year), in 2019 alone, our technologies and teams:
Removed more than 75 million policy-violating reviews and 4 million fake business profiles thanks to refinements in our machine learning models and automated detection systems which are getting better at blocking policy-violating content and detecting anomalies for our operators to review
Took down more than 580,000 reviews and 258,000 business profiles that were reported directly to us, as we make it easier for people to flag inappropriate content 
Reviewed and removed more than 10 million photos and 3 million videos that violated our content policies, as our operators and automated systems get better at catching policy-violating content, such as off-topic photos
Disabled more than 475,000 user accounts as we improve our machine learning detection capabilities and develop expanded policies and training for our operators
The vast majority of contributions made to Google Maps are authentic, with policy-violating content seen less than one percent of the time. And we'll continue to develop new tools and techniques to fight against bad actors. 
Contributed content is an indispensable part of how we're making Google Maps richer and more helpful for everyone. With people's contributions, we've been building a truly helpful map that not only gets you from A to B, but also helps you find the places and experiences that are right for you, whether you need to tackle last-minute gift shopping or have a craving for pizza.