Google Maps learns 39 new languages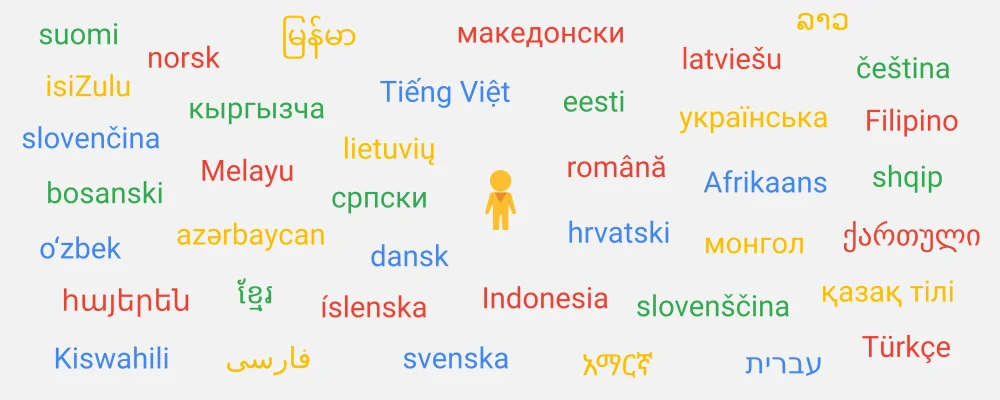 Fourteen years ago, Google Maps looked a lot different, and it was only in English. Fast forward to today, and now more than 1 billion people use Google Maps to discover new places, find the best driving, biking, and walking routes, and get things done in the real world.
Today, we're making Google Maps even more useful by adding 39 new languages—spoken by an estimated 1.25 billion people worldwide: Afrikaans, Albanian, Amharic, Armenian, Azerbaijani, Bosnian, Burmese, Croatian, Czech, Danish, Estonian, Filipino, Finnish, Georgian, Hebrew, Icelandic, Indonesian, Kazakh, Khmer, Kyrgyz, Lao, Latvian, Lithuanian, Macedonian, Malay, Mongolian, Norwegian, Persian, Romanian, Serbian, Slovak, Slovenian, Swahili, Swedish, Turkish, Ukrainian, Uzbek, Vietnamese, and Zulu.