Hip-hop dancers show Paris in a new light on Street View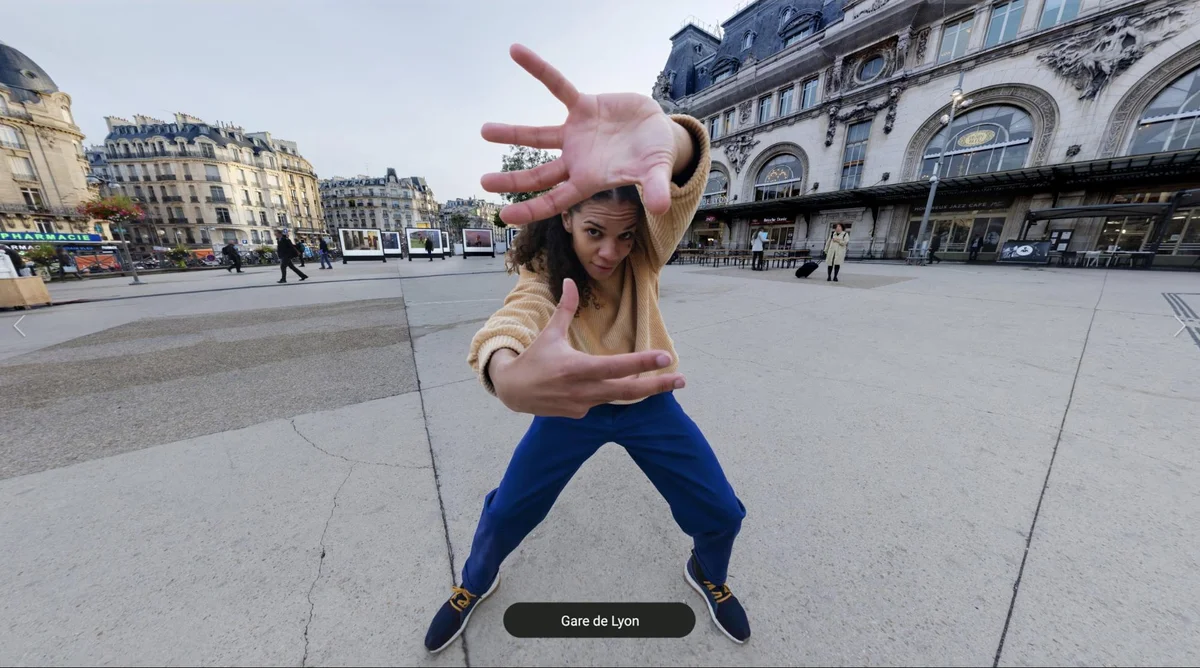 Editor's note: Sandrine Lescourant, also known as Mufasa, is an award-winning hip-hop and contemporary dancer in Paris. Today, she shares why she wanted to use Street View as a stage for dance. 
When I see videos of myself dancing, it's hard to imagine that person was once a shy girl from the outskirts of Paris. Thanks to hip-hop, I've found my path, and now I seek to help others do the same by encouraging them to use dance as a vehicle for expression. 
When Google's Street View team asked if I'd like to show Paris and its iconic Gare de Lyon train station with the world through the lens of dance, I immediately said yes. 
In this image collection, there are 360-degree images of me and my little sister, Jade Fehlmann, as we dance to Tismé Beats through the Gare de Lyon train station. Bringing our energy and creativity to these places was an unforgettable experience.
This year marks the Gare de Lyon train station's 170th anniversary, reminding us that for nearly two centuries it has been a place that connects people to different places, new experiences and each other. Every time I'm here, I'm inspired by how people move through the space and the energy inside of it. 
Not only does this collection give a sneak peek into this Parisian landmark, but it also gives a glimpse into what dance means to a woman like me. I use dance to fight against injustice and create hope and unity. I wish to help the next generation of dancers find the beauty in themselves and the world around them through dance.
I hope you enjoy seeing my friends and I dance through Gare De Lyon in Street View. If there's a place that matters to you, you can add your own Street View imagery to Google Maps to show the world your view.