How Local Guides on Maps helped my new city feel like home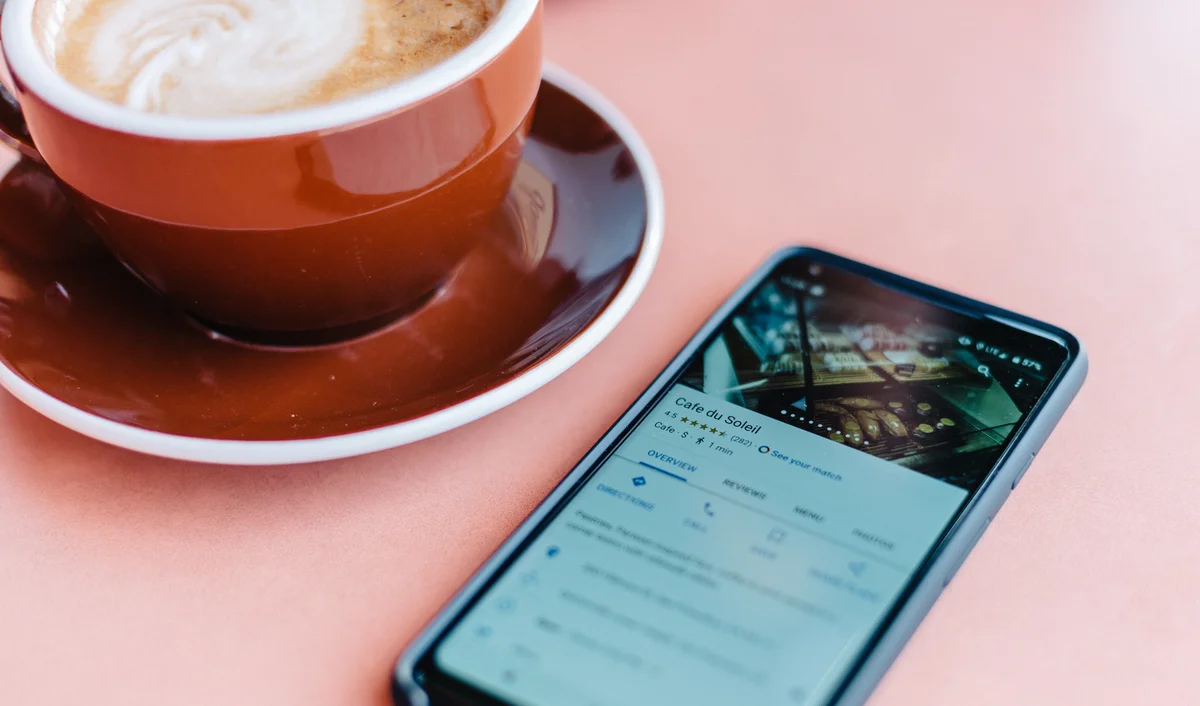 I've spent the entire 32 years of my life on the East Coast, specifically in Washington D.C. I had plenty of time to explore every nook and cranny of the city. I had my favorite coffee spot, a particular pizza place and even a beloved skate shop. I love D.C. with all my being, but sometimes you just need to shake things up and move across the country. Which is exactly what I did when I started my new job at Google in July.
I made the journey to the West Coast with my fiancée and dog along for the ride, with absolutely no idea where to start. We had no network of family or friends to rely on for recommendations. I knew San Franciscans favored burritos, brunch and bikes, but where would I begin? I was a little over my head. Luckily for me, Local Guides were there to help add some perspective.
On the road with my fiancée and pup in tow.
I had never given much thought to who uploaded reviews and photos on Google Maps before. Little did I know there was a massive global community of people who help share their views to craft a better experience for people everywhere. Local Guides are everyday Maps users who share their personal reviews and photos to give others a more informed perspective of their city.  There are also curated lists on Google Maps that feature recommendations from Local Guides, on themes like "Women-Owned Restaurants," "Secret Menu Eateries" or even "Restaurants That Give Back in SF."
These tailored options helped me navigate the individual neighborhoods of San Francisco and get a better feel for the city. I picked a few spots based on these lists, and gave myself a few weeks to get out there to explore. I even joined the Local Guides program to get a feel for how the sausage gets made. (Note to self: Find a place that sells veggie sausages.)

My first priority was to find a local coffee shop. I decided to check out Sightglass Coffee in the SoMA, or South of Market, neighborhood. The coffee bar's flagship location also houses their production roastery and company headquarters. I scrolled through some reviews and noticed one pointing out, "Watching them roast then getting a pour-over of their single-origin coffee is something I look forward to every time I visit." I like that, a latte. (I'll see myself out.)  
After that, I wanted to find the best bakery in town. I visited Arsicault Bakery in the Richmond District to check out their assortment of croissants. After reading a few reviews, I knew to avoid the brunch and farmers' market crowd during the weekend mornings, and figured getting there right when they opened at 7 a.m. midweek would be best. Thanks to Local Guides, I avoided standing in line forever, slowly losing my sanity. But it would have been totally worth the wait, because Arsicault Bakery has one of the best almond croissants I've ever had.   
Burritos are serious business in San Francisco, but I decided to tackle another list, called "Must Try Tacos in the Mission." The Mission is such a vibrant scene filled with murals, taquerias, bars and thrift shops. I was already sold on Loló, a restaurant on that list, when I saw photos of the décor on Google Maps, but after trying the Taco Tropical, a fish taco on a jicama shell, I knew I would be back again.  
I wanted to end the journey with a nice, relaxing brunch, so I found a cute French bistro in Lower Haight called Cafe du Soleil thanks to reviews calling it "another grand lower Haight cafe" that had "Inviting staff and a delightful atmosphere." Immediately walking in, we were greeted with a huge assortment of pastries, macarons and other treats. As we sat out on the sunlit patio, enjoying our coffee and what had to be a two-inch thick piece of French toast, I realized what a great decision we made moving across the country.
Though I know I've only begun to scratch the surface of what San Francisco has to offer, Local Guides offered me a great look at my new home. I was able to explore the city's best eats, but the feature includes much more than that. It's cool to share photos of an almond croissant or a bowl of ramen, but users also can share real-time information about any space on Maps, like letting people know about accessibility options, hours of operation and family-friendly destinations. Every review you write or question you answer, and every photo you post or rating you provide, helps visitors and residents alike explore a city with ease.
I think my dog feels a little left out after all of this, so I promised her I would take her on a tour of the best dog parks in San Francisco. Just trying to do my part as a newly minted Local Guide.