It's the most wonderful time of the year—Santa's Village is back in business!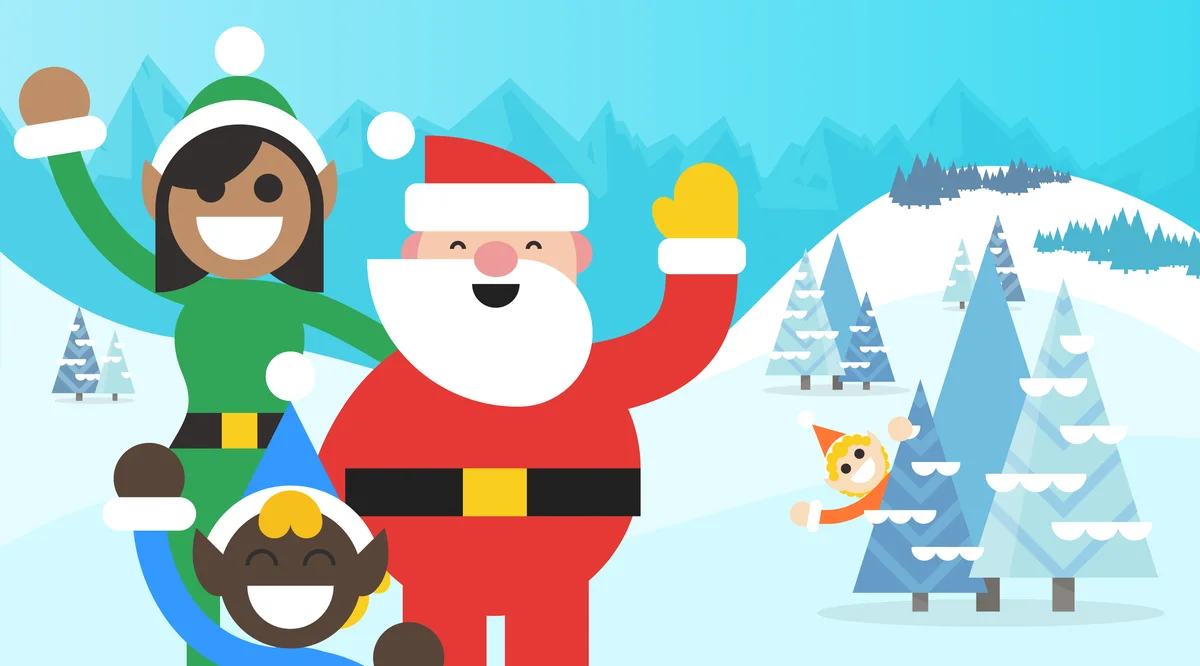 It's that time of year again—Santa Claus is coming to town! We're only 24 days away from takeoff, so Santa, Mrs. Claus, and all of the elves and reindeer are wrapping presents and readying the sleigh.
Join in the merriment, and visit Santa's Village every day through December 24 to uncover new games and holiday cheer. Learn to code the famous elf dance with Code Boogie, create original artwork in Santa's Canvas, and take part in what could be the world's largest virtual snowball fight. (Shhh, we weren't supposed to tell you about that one.)
With the new "Santa Snap" game, available only on the Android app, you can fly your jetpack-ed elf around the globe in Google Maps and take "elfies" with famous world landmarks. Use the accelerometer to focus the lens and take a pictures at just the right time.
On December 24, grab hot chocolate and tune into Santa Tracker to follow the big guy and his trusty reindeer as they make their way around the globe. See where Santa's going, the number of presents he's delivered, and learn about different holiday traditions along the way. You can even ask the Google Assistant: "Ok Google, where is Santa?" Try it out with your Assistant on an Android phone, iPhone and Google Home to check in on old St. Nick.
If you're a teacher or parent, we've added resources to our education page where you can easily download lesson plans with video tutorials and access all of the educational games.