Live from the North Pole: what's new at Santa's Village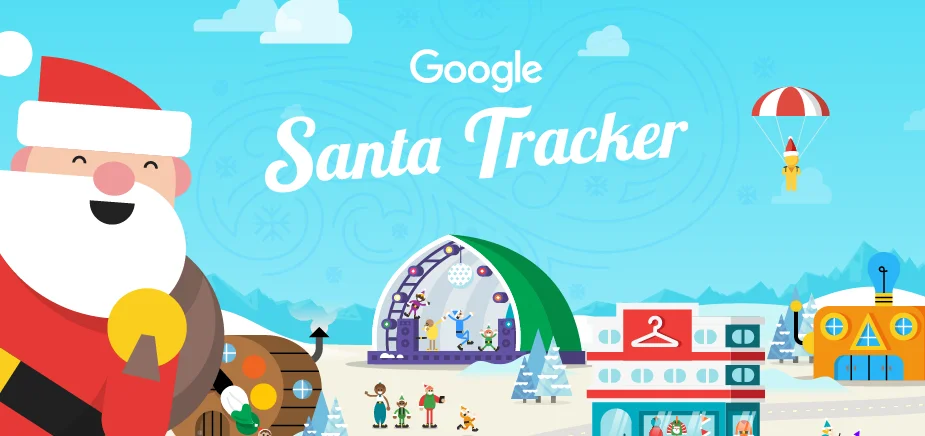 It's the 15th year of Santa's Village, an interactive holiday hub where you can play games to learn coding skills, create original artwork, exercise your geographic chops, and more. Here's what's new this year:
Entertain yours-elf with a new game🧝
With our Elf Maker, you can customize an elf from head to toe to make sure they're stylin' for all of the holiday shindigs happening on the North Pole this year. Choose an outfit, accessories, hairstyle, and even facial hair to add some flair to your little friend.
Giving you a better way to follow Santa 📍
One of the hardest parts about being married to Santa is that he always forgets to let me know where he is. This year, I've enlisted our elite team of cartographelves to let everyone know where he is as soon as he takes off from the North Pole. In the days leading up to Christmas, Santa will share his location with you on Google Maps so you can see his travels as he moves across the map. Follow along with him there or on our Santa Tracker dashboard on December 24 so you don't miss his visit.
Going global for the holiday season 🌎
From beaches to blizzards, you can get a better glimpse into how people all over the world are spending the holidays. You'll see holiday photos from Local Guides and you can test your knowledge of holiday traditions with a festive quiz powered by Google Earth and Street View. Curious about how to say "Season's Greetings" or "Happy New Year" in other languages? Check out our Translations game to take your snowmenclature to new heights.
These and other educational games, lesson plans, PDFs and instructional videos can be found in Santa's Village starting this week. If you want more holiday fun, make sure to tell the Google Assistant to tell you a holiday story or starting December 23, ask, "Hey Google, where's Santa?". And make sure to keep things festive with new Gboard holiday stickers found on iOS and Android, and in the Santa Tracker Android App.
From the Claus family to yours, have a very happy holiday. And remember: you're sleighing it. 👊