The making of "A Ride to Remember," a film about BikeAround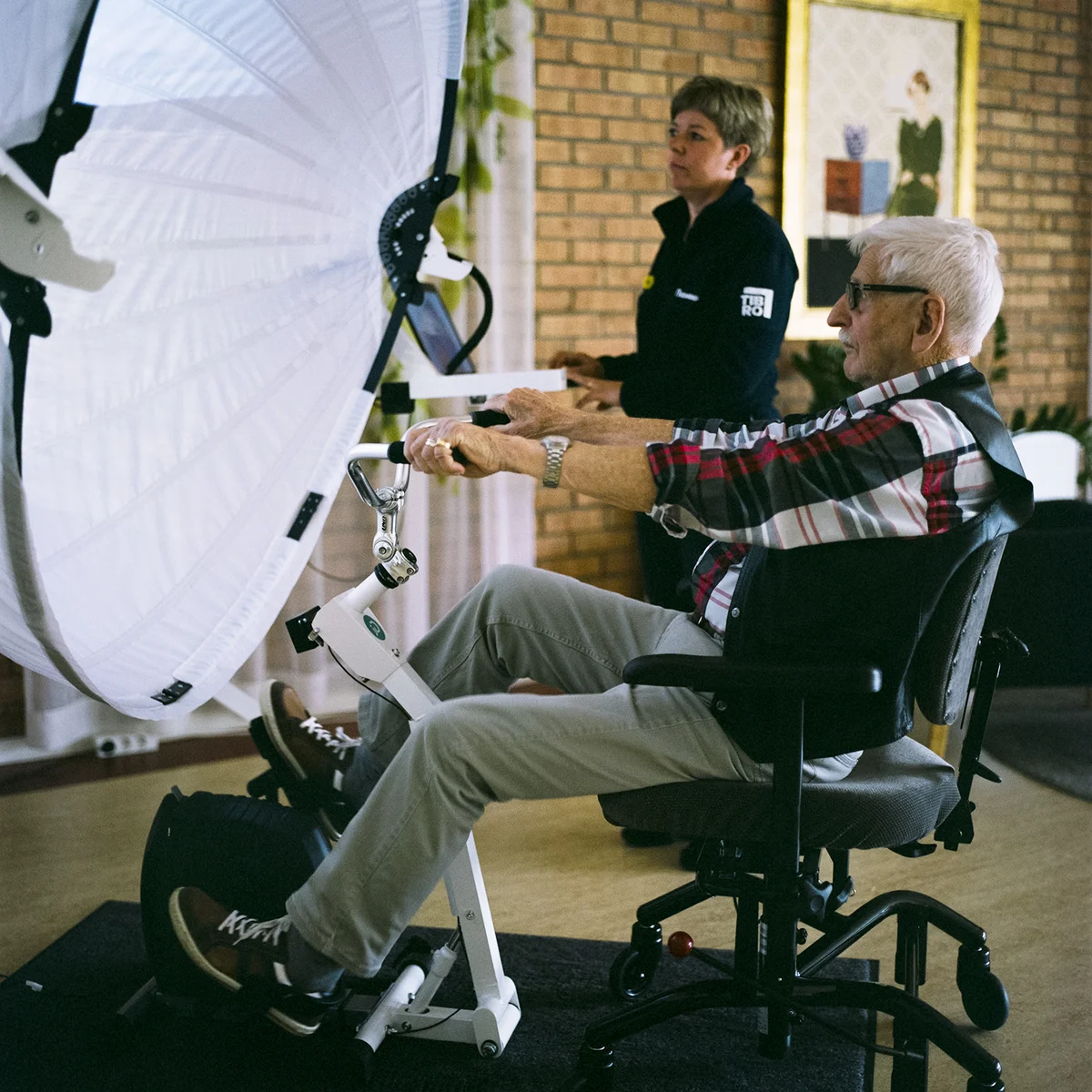 Editor's Note: Orlando von Einsiedel is the director of the Oscar-winning Netflix short documentary, "The White Helmets." His first feature, "Virunga," won more than 50 international awards including an EMMY, a Peabody, a Grierson and a duPont-Columbia Award for outstanding journalism. Last year, we had the opportunity to work with Orlando on a short film about Laila and Bengt Ivarsson. Bengt was recently diagnosed with Alzheimer's and is testing an experimental technology that triggers memory using Google Maps. Orlando's documentary is a powerful account of the couple and their experiences.
Like many people, I've experienced the sadness of seeing an older relative losing their memory. It's a strange and painful experience, to see someone you know and love become confused and disorientated—to see them lose their grasp on the world.
It makes you realize how our memories provide us with much of the context and structure for who we are today. The interactions we have with friends and family aren't static, isolated in time and place. They are ever evolving, informed by what has happened in our shared and personal histories. To lose the context for those interactions must be terrifying.
That's why I was excited to hear about the BikeAround project—which pairs a stationary bike with Google Street View to give patients a virtual visit to a place from their past—and the way it helps spark memories in people suffering from dementia.
I first worked with Google on the
Moon Shot film
in 2016. Then earlier this year they came to me with an idea to tell the story about the developing BikeAround technology and how it's affecting individuals who suffer from dementia. Google released a short version of the film in September, and you can watch the full version now.
It's one thing to be shown a photo and to remember the place. It's quite another to feel that you are visiting a location, and to have that experience trigger memories that you thought had gone. But this is indeed what BikeAround does. We saw numerous people using the device, and each of them was able to travel to a time and place that they clearly hadn't visited for a long while. Just as importantly, it also allowed these men and women to take control. The elderly, and those with dementia, often lose autonomy and become isolated. But with BikeAround, they were not only free to explore the world—they were also in charge of the journey. They could revisit places they had been to decades before. They were able to take their husband or wife to the church where they were married. And they could show their grandchildren the places of their youth.
Bengt and Laila Ivarsson were so generous in candidly sharing their lives with us, and it was this experience that made working on this project so special. Their love and support for one another in the face of growing difficulty is something that has really stayed with me, and to see the memories BikeAround triggered for Bengt was incredibly moving. I hope you find the Ivarssons' story as enriching to watch as it was for us to film.