Mapping stories with a new Street View Trekker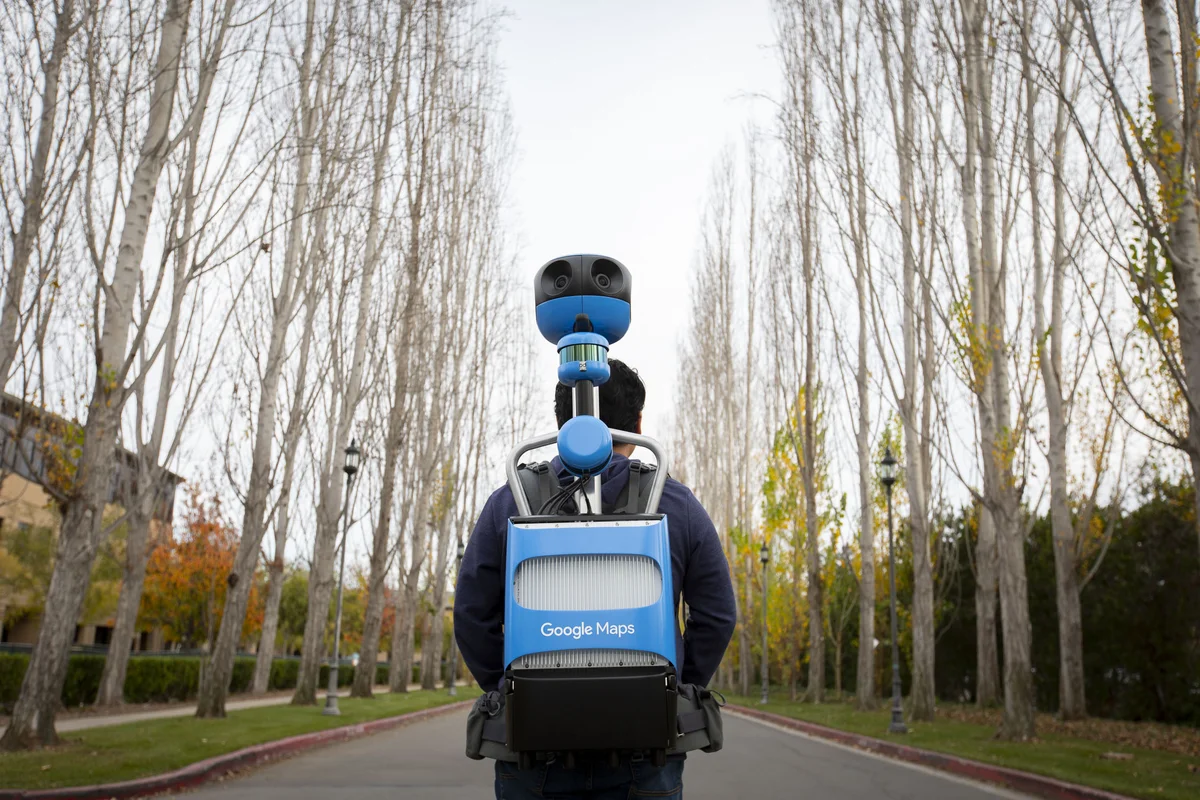 Over the years, we've gathered feedback from people and our partners who have used the Trekker around the world. Today, we're upgrading the Trekker so that our partners—like tourism boards, airports and transit operators—can better capture places and their stories. The new Trekker has a sleeker design and is lighter in weight, making it easier to carry. The camera has also been updated with increased aperture and higher resolution sensors that will capture sharper imagery.
Through our trekker loan program, anyone can use the new version of the backpack to capture high resolution imagery to share the stories of places they love with the world on Street View. Like previous Trekker generations, the new version can be put on cars, boats or even ziplines. This helps when capturing hard-to-access places, or when building maps for developing countries and cities with complex structures.

On the left, the previous version of the Trekker. Right: the new Trekker.

Trekker zipline collection in action at the Amazon.
We love seeing what people imagine and create with the Trekker technology. Scientists like Jane Goodall have used Street View to research Chimpanzees in Tanzania, Parisians have shared the inner workings of the Eiffel Tower with the world and conservation groups have conducted polar explorations in the Arctic. The best ideas come from people around the world who travel with the Trekker—we're looking forward to seeing where you take the Trekker, and where it takes you.