Behind the scenes: popular times and live busyness information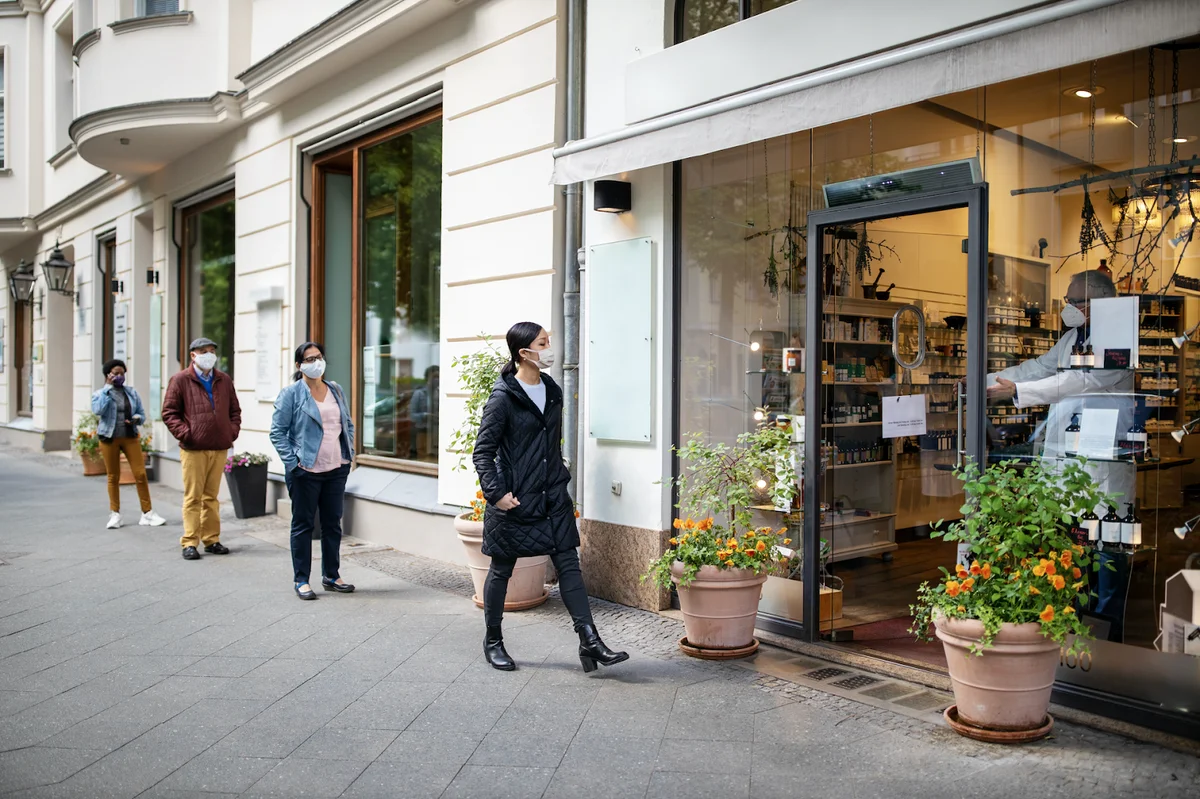 If you've ever been in a rush to grab a quick bite, you may know the pain that comes along with finding out that the restaurant you chose is packed and there's nowhere to sit. Or maybe you need to pick up just one item from the grocery store, only to find that the line is out the door—derailing your plans and causing you unnecessary stress. 
These problems were top of mind when Google Maps launched popular times and live busyness information—helpful features that let you see how busy a place tends to be on a given day and time or in a specific moment. This information has become a powerful tool during the pandemic, making it easier to social distance because you know in advance how crowded a place will be. Today, we'll take a closer look at how we calculate busyness information, while keeping your data private and secure.
Popular times: making sense of historical busyness information
To calculate busyness insights, we analyze aggregated and anonymized Location History data from people who have opted to turn this setting on from their Google Account. This data is instrumental in calculating how busy a place typically is for every hour of the week. The busiest hour becomes our benchmark—and we then display busyness data for the rest of the week relative to that hour. 
For example, say there's a new ice cream shop down the block known for its homemade waffle cones 🍦. With Location History insights, our systems know that the shop is consistently most crowded on Saturday afternoons at 4 p.m. As a result, popular times information for the rest of the week will be displayed as "Usually as busy as it gets" when it's approximately as busy as Saturday at 4 p.m.,"Usually not too busy" when it is much less busy, and "Usually a little busy" for somewhere in between. This data can also show how long people tend to spend at the ice cream shop, which is handy if you're planning a day with multiple activities and want to know how much time to allocate at each place. 
Popular times information shows you how busy a place tends to be
Making adjustments in times of COVID
Google Maps' popular times algorithms have long been able to identify busyness patterns for a place. With social distancing measures established and businesses adjusting hours or even closing temporarily due to COVID-19, our historical data was no longer as reliable in predicting what current conditions would be.  To make our systems more nimble, we began favoring more recent data from the previous four to six weeks to quickly adapt to changing patterns for popular times and live busyness information–with plans to bring a similar approach to other features like wait times soon.
Real-time busyness information: how busy a place is right now

Busyness patterns identified by popular times are useful—but what about when there are outliers? Shelter in place orders made local grocery stores much more busy than usual as people stocked up on supplies. Warm weather can cause crowds of people to flock to a nearby park. And a new promotion or discount can drive more customers to nearby stores and restaurants.
Take the ice cream shop again. Say that, knowing that business is slow on Tuesdays, the shop owners decide to host a three scoop sundae giveaway on a Tuesday to promote their newest flavor—because everyone loves free ice cream! The promotion brings in more than double the amount of customers they typically see on that day and time. Gleaning insights from Location History data in real time, our systems are able to detect this spike in busyness and display it as "Live" data in Google Maps so you can see how busy the shop is right now—even if it varies drastically from its typical busyness levels.
Live busyness information shows you how busy a place is right now
Making sure your data is private, safe and secure
Privacy is a top priority when calculating busyness, and it's woven into every step of the process. We use differential privacy, which ensures that busyness data can't be used to identify you. And if our systems don't have enough information to provide an accurate, anonymous busyness recommendation, we don't publish it—which is why there are times when you may not see busyness information for an area at all.
Google Maps is always thinking about ways to solve the problems you face throughout your day, whether they're big (like getting around safely) or small (like quickly snagging your favorite scoop of ice cream). Check out the Maps 101 series for other under-the-hood looks at your favorite features, with more deep dives coming soon.
More from this Series

Maps 101

Google Maps helps you navigate, explore, and get things done every single day. In this series, we'll take a look under the hood at how Google Maps uses technology to build helpful products—from using flocks of sheep and laser beams to gather high-definition imagery to predicting traffic jams that haven't even happened yet.
View more from Maps 101