Maps that bring us closer, even when we're apart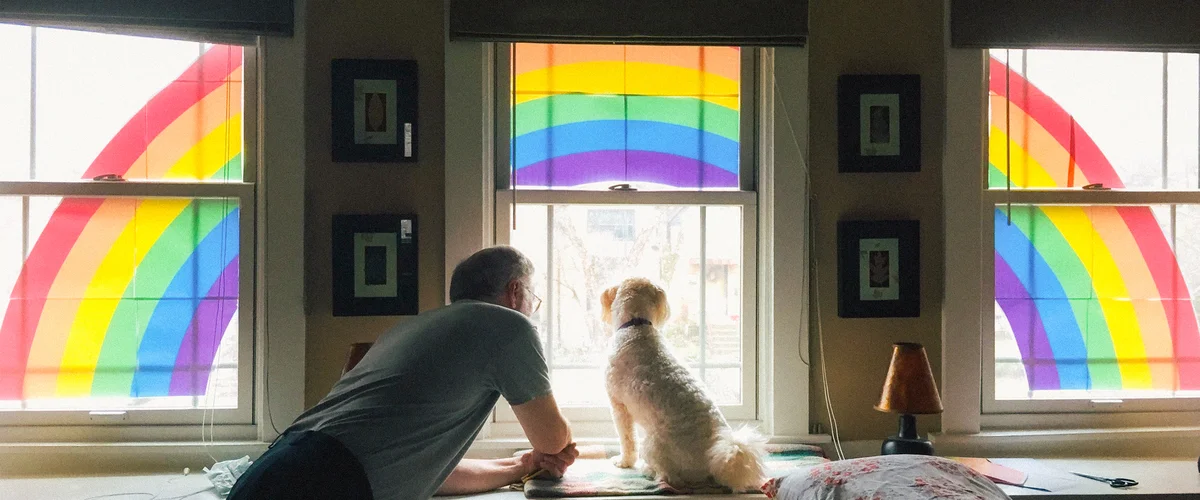 With much of the world physically apart right now, people are finding creative ways to use custom-built maps to maintain a shared sense of community, albeit virtually.
In 2007, we launched a tool called My Maps to help people create their own custom maps on top of Google Maps. With a simple drag-and-drop interface you can add placemarks, draw lines and shapes, and embed text, photos and videos. You can share your map via public URL, embed it on websites or publish your map for others to see.
Over the past four months, we've seen a surge in the number of people creating and viewing My Maps. From December 2019 to April 2020, we saw nearly a billion more My Maps creations, edits and views compared to the same time period last year, growing from 2 billion to nearly 3 billion. With My Maps, communities have been sharing helpful, local information in rapidly changing situations—from COVID-19 testing sites and food banks to where first responders can access childcare facilities.
Maps can help us and our communities stay safe
A map can be helpful in ways that a simple list of text is not: it helps us instantly see information in the context of where we are, with the locations of the resources we might need.
With My Maps, anyone can be a cartographer. People can import their own data into a custom map, similar to how the San Francisco Department of Homelessness & Supportive Housing mapped downtown hand-washing and hygiene stations to support hand hygiene and reduce the spread of COVID-19. With a spreadsheet or KML you can have your own custom map in no time.
Some maps take a bit more than hand-drawn points and polygons. For that, My Maps creators can import their own mapping data and mash it up with other sources. 
For example, the online newspaper Briarcliff Daily Voice created a My Map showing the
spread of coronavirus cases
in the New York City metropolitan area, using data from three state healthcare agencies and the city's health department. Pennsylvania.gov has leveraged My Maps to inform Pennsylvanians about coronavirus
cases by county
. And The Chicago Sun-Times has a map showing
where to get tested
for coronavirus in the Chicago area.
Anyone can be a force for good with simple, easy-to-use maps
In the past few months, we've seen how powerful this small set of relatively simple features can be. People are using My Maps to to be forces for good and coordinate relief efforts.
Map by map, people are connecting each other to resources for caring for ourselves and others, while staying healthy and informed. We're seeing everyone from members of Congress to local nonprofits use Google My Maps to visualize information like school lunch pick-up spots to the spread of the virus in our communities.
Here are 10 helpful My Maps we've seen developed by communities around the world:
Keeping a shared sense of community, even when you're physically apart
As much as these maps are informative and helpful, they're also uplifting. After a group of Brooklyn, NY moms asked neighbors to put pictures of rainbows in house windows so kids could track them down, one woman created a map showing the rainbows' locations all over the city and suburbs. Now people worldwide are pitching in and adding their own rainbow locations to the map.
If you'd like to experiment with My Maps, we're putting together tutorials on skills like merging datasets and embedding maps online. Visit the Google Earth Medium channel in the coming weeks to learn more.