Discover and support local bookstores with Google Maps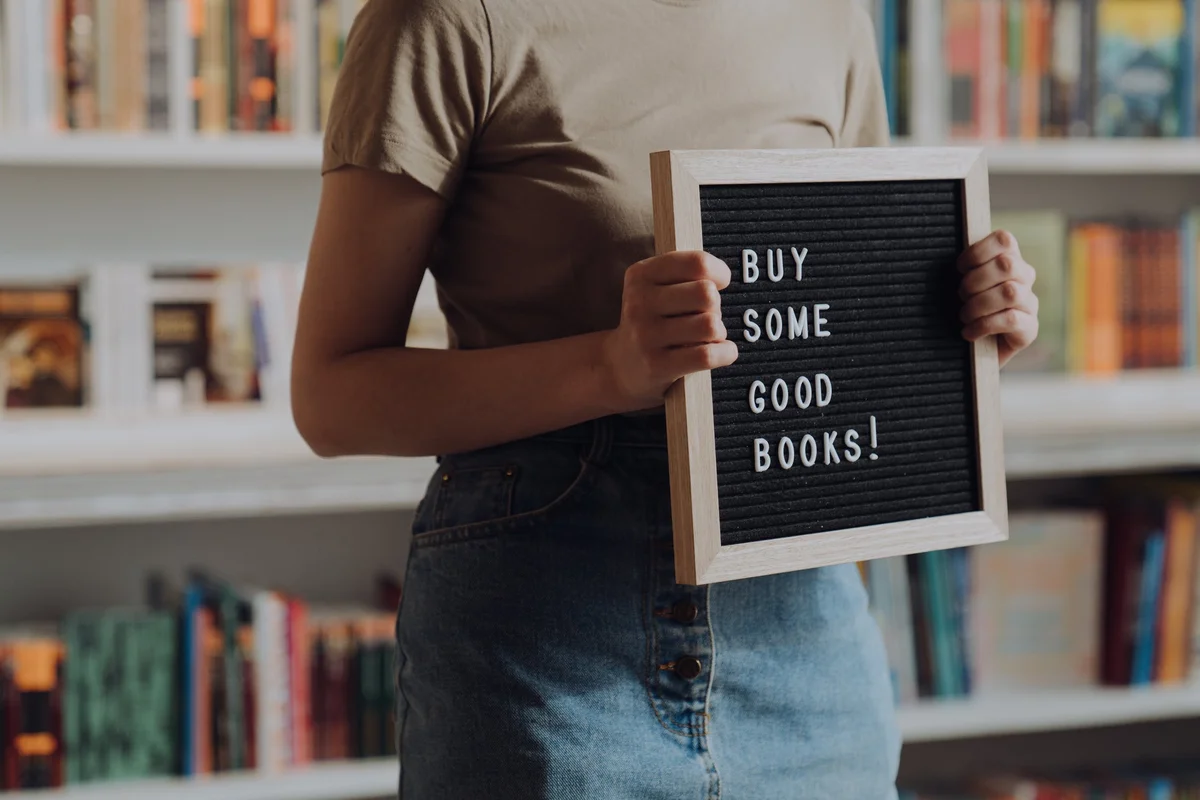 Today is National Book Lovers' Day in the U.S. Since we'll take any excuse to celebrate our love of the written word, we've pulled together top U.S. trends from Search and Maps for our fellow bibliophiles out there, along with tips to hunt down local bookstores that are worth, well, bookmarking. 🔖
Page-turning book trends 
Searching with more than the Dewey Decimal system: So far this year we've seen millions of book-related searches on Google Maps — with searches peaking on July 11 when they were up 111% from the same day in 2020. Beach reads anyone?
Sweet escape: This year, we've been looking to books to transport us to another time, place and world. The top five genres on Google Search for "Best ... books" have included fantasy, sci-fi, mystery, historical fiction and fiction so far in 2021. Meanwhile, others are looking to make this world a little better with "love," "life," and "mental health" among the top Google searches for "Books about…" in 2021.
Heroes and villains: Who says comics books don't count? More than 40 states have at least one comic book store among their top ten searched bookstores. Florida leads the pack, with eight comic book stores in its top ten most-searched bookstores on Google Maps.
Give it up for local bookstores 
Now that you have some literary inspiration for your next read, here's some tips to track down and support independent bookstores near you. And don't worry, if you're wondering where you are going to store and display your latest novels — you're not alone. In January, search interest for "bookcase" hit an all time high. Here's tips to keep those home libraries growing while showing some local bookstore love.
Discover bookstores near you and save to lists for a future visit. Only halfway through your most recent read, but itching to discover a spot to buy your next one? Use the Explore tab on the Google Maps app to search for bookstores near you. Scroll through the list of local favorites to find information like reviews, hours, location, and even if a bookstore is black-owned or LGBTQ friendly via the attributes on their Business Profile. Once you find a place you love, tap the Save button to add it to an existing list or start a new one for future you.
Follow others on Google Maps for their recommendations. Want to stay in the loop on the newest local bookstores on the block or which book shop has the best used book selection? You can follow bookstore lovers or Local Guides with a literary lean on Google Maps to easily find their recent reviews, recommendations, or photos right in your Updates tab. To follow public profiles simply tap the "follow" button on someone's profile and get updated when they post reviews or photos. To get you started here's recommendations from Local Guides on both coasts. If you're in New York City, Local Guides love Book Culture; and for those in Los Angeles some recommend The Book Jewel.
Show love for local bookstores. Leave reviews, add photos, update hours or other missing details about your favorite book stores so other bookworms can discover and learn about the spots you love.