For National Parks Week, plan a trip with Google Maps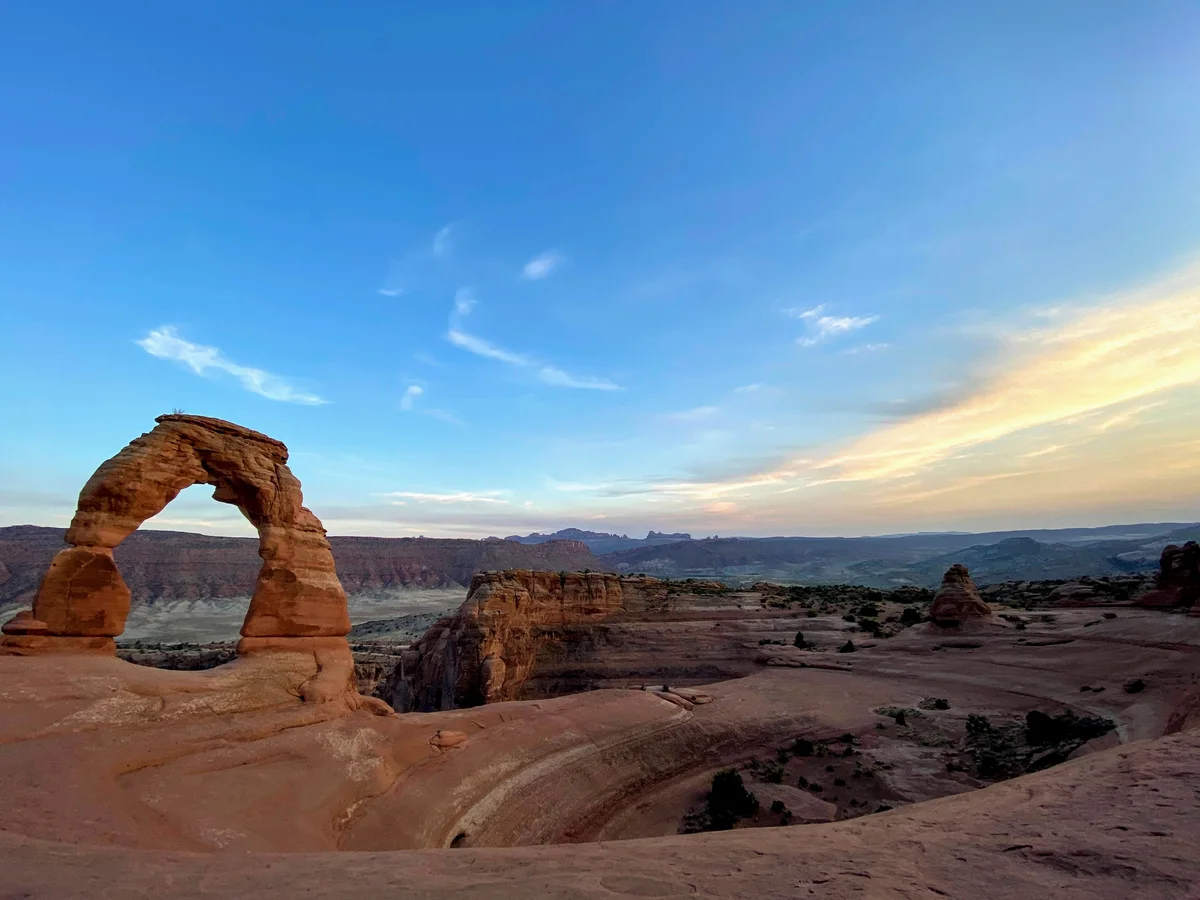 I've ticked a lot of National Parks off my travel bucket list this past year. As parks started to reopen, I planned outdoor trips instead of international ones. And at the end of last year, my boyfriend and I packed up our apartments to cruise around the Southwest in a borrowed camper van. Along the way, Google Maps helped us plan out our days. 
In Utah, we went to some of the most searched for National Parks — like Arches National Park and Bryce Canyon National Park. We used Google Maps to scope out the most scenic driving routes and save campsites, viewpoints and trailheads. The best part? We could access everything even if we were in areas that had spotty service since we downloaded Maps to use when we were offline. This came in handy when we were trying to find a campground at Bryce Canyon — a total dead zone for our cells — and at Arches where we perfectly timed our day to catch sunset at Delicate Arch (the infamous arch on the state's license plate). In New Mexico, we used popular times information on Google Maps to avoid the crowds — thanks to this intel it felt like we had White Sands National Park all to ourselves early on a weekday. 

Saturday marks the first day of National Parks Week, which I've deemed as a welcomed excuse to start planning your next outdoor adventure. (I've been eyeing Big Bend National Park). If you're looking for some travel inspiration, Google Maps dug into data from the past year to help get you started! 

Popular times to hit the popular parks 🕒
The most popular time on the weekend to visit the top five National Parks is Saturday at 2:00 p.m. 

The most popular time on the weekdays is similar to the weekend, between 1 to 3 p.m.

On weekdays, the most popular time to visit the Grand Canyon and Yellowstone is Tuesday. 
All trends point to hiking trails   🥾
Google Maps searches for "hike" have increased 30% year over year

Meanwhile, Google Maps searches for "beach" have increased 27% year over year
Top 10 most searched National Parks on Google Maps ⛰️
Grand Canyon National Park

Yellowstone National Park

Yosemite National Park

Zion National Park

Joshua Tree National Park

Big Bend National Park

Sequoia National Park

Bryce Canyon National Park

Glacier National Park

Arches National Park
Top 10 most searched national forests on Google Maps 🌲
Angeles National Forest

Pisgah National Forest

San Bernardino National Forest

Tonto National Forest

Coconino National Forest

Sam Houston National Forest

Sequoia National Forest

Nantahala National Forest

Cleveland National Forest

Ozark National Forest
Top 10 most searched public beaches on Google Maps 🏖️
Will Rogers State Beach

Pacifica State Beach

Marina Beach

Seacliff State Beach

Madeira Beach Access

San Clemente State Beach

Gray Whale Cove State Beach

Manatee Public Beach

Manasota Key Beach

Blind Pass Beach