Get a slice of these Google Maps pizza trends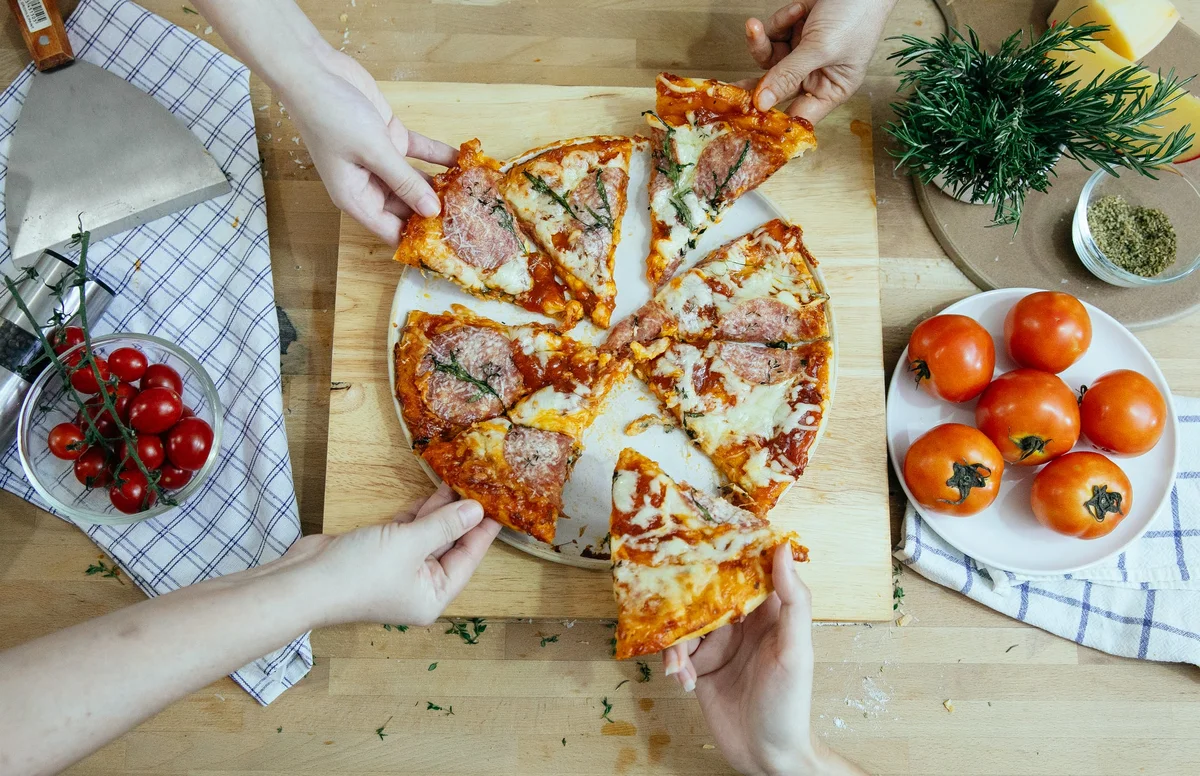 With all of the change we've experienced over the past couple of years, one thing remains constant … people's love for pizza. In fact, pizza was the top-searched dish on Google Maps during every month of 2021 in the U.S.
To celebrate National Pizza Day on February 9, we've compiled some not-so-cheesy Google Maps pizza trends so you can get a slice of the action:
In garlic crust we trust. For the second year in a row, Domino's Pizza remains the top searched pizza spot in the U.S.
Pizza cravin' in New Haven. As of February 2022, Connecticut is the state with the most pizzerias per capita. New Jersey comes in at a close second.
A not-so-meaty New York Slice. People in the New York metropolitan area search for "vegan pizza" on Google Maps more than in any other U.S. metro.
Rolling in the deep dish. It likely comes as no surprise that people in Chicago search for "deep dish" on Google Maps more than in any other U.S. metro. In fact, Google Maps searches for "deep dish" in Chicago are nearly four times higher than the second place city, which is Los Angeles.
Which city can't be topped? Of the 10 top-searched local pizzerias on Google Maps, nine are located in New York or Chicago. The one exception? Seattle's ROCCO'S.
Shop talk with a 'crust'-ed pizza source
To celebrate the occasion we also caught up with Chuck Mound, a level 10 Local Guide from New Jersey with a lifetime of pizza love. Seriously, when he was 10 years old he tried to set a Guinness World Record for the most consecutive days eating a slice of pizza! Today he travels the country as a sport performance coach leaving reviews of pizzerias.
How did you get started sharing reviews on Google Maps?
In my 30-year coaching career, I've coached on all levels of competition — from youth to professional, including Olympic and NFL teams. While presenting in over 45 states, I've had the opportunity to eat the best foods around the country during pre- and post-game festivities. I like to help people not only understand where to go, but what you should order once you get there.
What qualities do you look for in a pizzeria and how do you approach your pizza reviews?
When I go somewhere new I love to know their niche or their signature dish. I like to dive in and learn more about the dough, the crust and the sauce. When reviewing places I try to describe the whole experience. Customer service can be just as important as the food.
What types of pizzerias get you excited?
I love to support local businesses. I won't go cookie cutter. I like to find that hole-in-the-wall place where Grandma is making the sauce. I feed off of passion. If you're passionate about what you do, that's fantastic … I've eaten a lot of bad pizza, I'm over eating bad pizza.
Check out Chuck's list of knead-to-know pizzerias around the U.S. And once you've chewed your way through that, we've compiled some of the top searched and best-reviewed pizza spots —  excluding major chains — on Google Maps!
The ultimate pizza lists
The top pizza chains in each US state, according to Google Maps searches
Here are the 10 top-searched pizzerias on Google Maps:
And if you're looking for some suggestions on where to get the best slice, these are 10 of the best reviewed pizza joints on Maps in the U.S.:
So no matter how you celebrate National Pizza Day — whether you're looking to discover a new slice or order from your local favorite — Google Maps is here to help you cheese the day. 🍕