New Maps updates to help you make the most of the holidays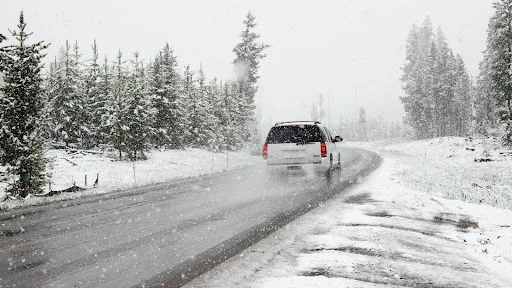 'Tis the season for holiday outings. Whether you're running errands, exploring new places with friends or traveling to see family, Google Maps can help make navigating this busy season a little less stressful. And today, we're sharing three updates that will help you explore and get around — just in time for the holidays.
Explore places intuitively thanks to search with Live View 🔍
In September, we introduced search with Live View to let you explore what's around you more intuitively with the help of AI, billions of Street View images and augmented reality. Beginning next week, this visual search experience will start rolling out in London, Los Angeles, New York, Paris, San Francisco and Tokyo on Android and iOS.
Say you're visiting New York with plans to knock out your holiday shopping and catch up with friends. Lift your phone and tap on the camera icon in the search bar to see nearby stores and other places like coffee shops, banks and ATMs. With AR-powered directions and arrows, you can see what direction they're in and how far away they are — and even spot places that aren't in your immediate view (like a clothing store around the block) to get a true sense of the neighborhood at a glance. To find other places to hang out, tap on different place categories to explore what restaurants, bars, dessert shops, parks and transit stations are nearby. The best part? Beyond showing you where places are, you can see key information about each spot overlaid — like whether or not it's open, how busy it is, what the price range is, and if the Google Maps community rates it highly.
Search with Live View starts rolling out in 6 cities next week
Find the best charging station for your electric vehicle 🚗
If you have an electric vehicle, you may already be using Google Maps to find charging stations and get real-time information about chargers near you. Now it's even easier to find the best charging station for your car. Search for "EV charging stations'' and select the "fast charge" filter — you'll see stations with chargers 50kW or higher so you can charge up faster. You can also filter for stations that offer your EV's plug type in more countries so you only see stations with plugs that are compatible with your car. Both features are live now on Android and iOS in countries where EV charging stations are available.
Find stations with fast chargers (left) and plugs compatible with your EV (right)
See wheelchair accessible, stair-free places around the world 🌏
In 2020, we launched accessible places in Australia, Japan, the U.K. and U.S. to help people know when a destination is wheelchair accessible. This is now available globally on Android and iOS.
Just turn on the "Accessible Places" setting in the Google Maps app. You'll see a ♿ wheelchair icon on the business profile if it has a wheelchair accessible entrance, and the same icon with a strikethrough if its a non-accessible place. You can also see if the place has accessible seating, restrooms and parking. Powered by information from business owners and contributions from the Google Maps community, this feature can also be helpful if you want to avoid stairs because you have a stroller, luggage or are using a cart. If you want to contribute accessibility details to Google Maps, just find the profile of the business you want to edit, tap "About," and then "Edit features." You can then tap the accessibility features to add them right to the business profile.
The ability to see wheelchair accessibility places is now available globally on Android and iOS
With even more intuitive, sustainable and accessible ways to explore and navigate, Google Maps can help you make the most of your holidays so you can focus on the festivities.