Pick up the pace with three fitness apps, powered by Google Maps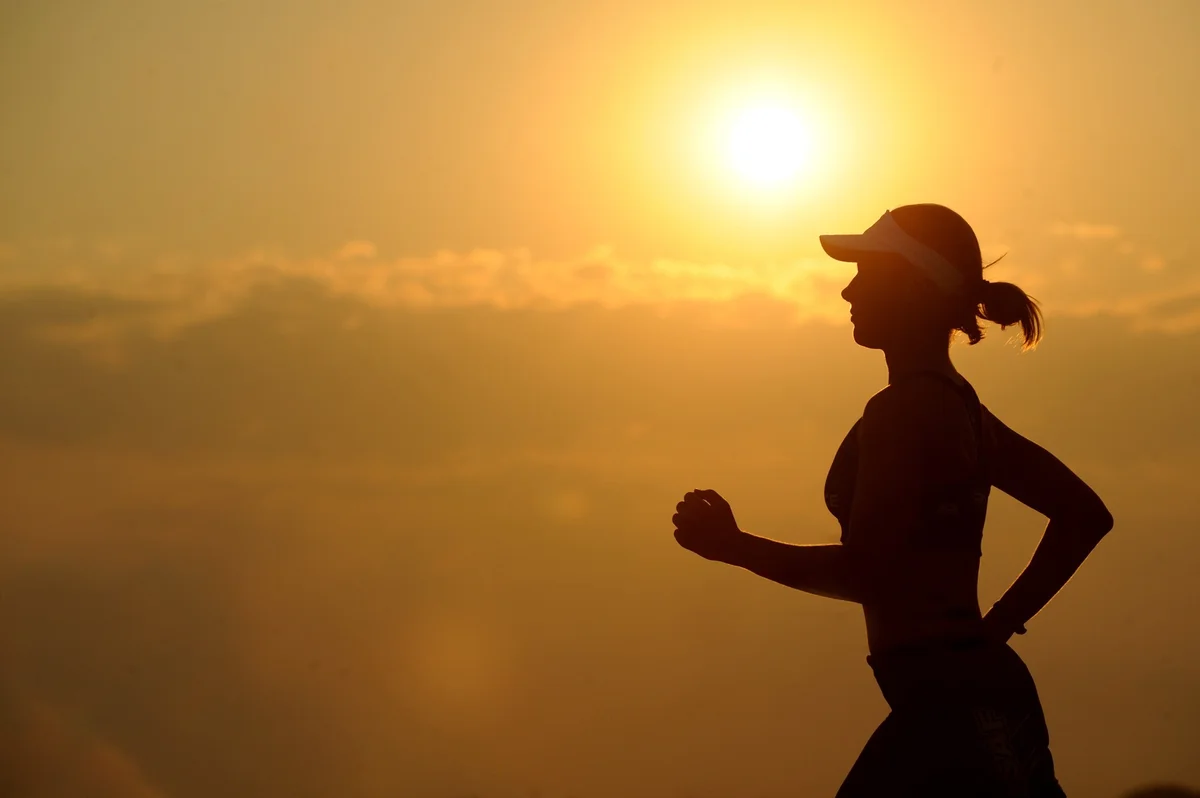 When I began training for my first marathon 12 years ago, planning my routes was a big challenge. I'd often write directions on my wrist or carry a crumpled up paper map in my pocket. I've run many more marathons since then, and just last month, ran the Boston Marathon for the first time. But my training for Boston was vastly different because of my work at Google. I'm on a team that helps businesses—like those who build location-enabled fitness apps—to integrate data and insights from Google Maps into their products. So this time around I relied on a few of those apps to train, instead of my usual primitive methods (pro tip: paper maps don't handle sweat very well).
Today's the last day of National Physical Fitness and Sports Month, so I'm highlighting a few companies that are using Google Maps to keep their users (like me!) in the zone. Here are a few of my personal favorites and how they use Google Maps Platform.

Overview of my route and stats from my Garmin Forerunner
Feeling a little safer while training
New runners don't have to train without a location-enabled device (known in the running community as running "naked"). But if you're like me and have been running for over a decade, you may remember the thrill of having only a vague sense of your pace and distance––and of course, getting hopelessly lost.
Now I rely on my smartphone and Garmin Forerunner to help keep me on pace and on track, and suggest new trails and routes. Garmin uses our highly accurate location technology to provide metrics such as speed, distance, and elevation, as well as safety features. When running on remote trails, I can quickly and discreetly activate the assistance feature if I ever feel unsafe and share my location with pre-selected emergency contacts.

Doing a Street View run in Lago di Vernago, Italy
Training with real-world imagery and conditions
When I'm not running outdoors, I'm logging miles on my NordicTrack treadmill before my kids wake up. Although treadmillers seem impervious to that particular flavor of boredom, running indoors doesn't mean staring at a blank wall anymore.
NordicTrack, a treadmill made by ICON Health & Fitness, the world's largest fitness equipment manufacturer, lets you trace a route anywhere in the world and run that route using Google Street View. So when temperatures hit triple digits or dip anywhere below 50 degrees (which is Texan for "freezing"), I can do a loop around my favorite neighborhood in Paris, or run up to one of Mount Everest's base camps without leaving the house.
I can also run several marathon courses right on the treadmill. Using information from Google Maps Platform, NordicTrack automatically accounts for real-world conditions. When training for the Boston Marathon this year, I was able to simulate the infamous Heartbreak Hill (worth preparing for both physically and mentally!). And when doing a coached workout, the speed automatically increases during intervals, allowing me to focus on my workout without having to make manual adjustments.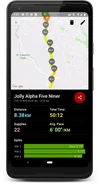 My stats after a Zombies, Run! adventure
Finding new ways to push my limits
Sometimes you have to find new ways to motivate yourself to run farther or to get out and train when you're not feeling up to it. As someone who suffers from kinemortophobia (that's a fear of zombies, to save you the Google search), I was reluctant to try Zombies, Run!. But I'm so glad I did. It combines storytelling, role playing, gamification, and fitness to help people push their limits. The game weaves our location data and distance info into a riveting and surprisingly hilarious storyline where you avoid zombies and collect supplies along your journey. Zombies, Run! helps push me a little harder whenever I hear those zombies getting closer and helps me run just a little further when I'm close to the end of a mission.
While zombies chase me as I train for the Tunnel Marathon in September, I'm hoping to break my personal record and qualify for the next Boston Marathon. Whether it's discovering new running routes around the world on my treadmill or exploring new trails with my Garmin (still managing to get lost sometimes!), I'm proud to be a part of the team that brings Google Maps to fitness companies to keep us connected and moving.