Seven kinds of Local Guides you might spot on Google Maps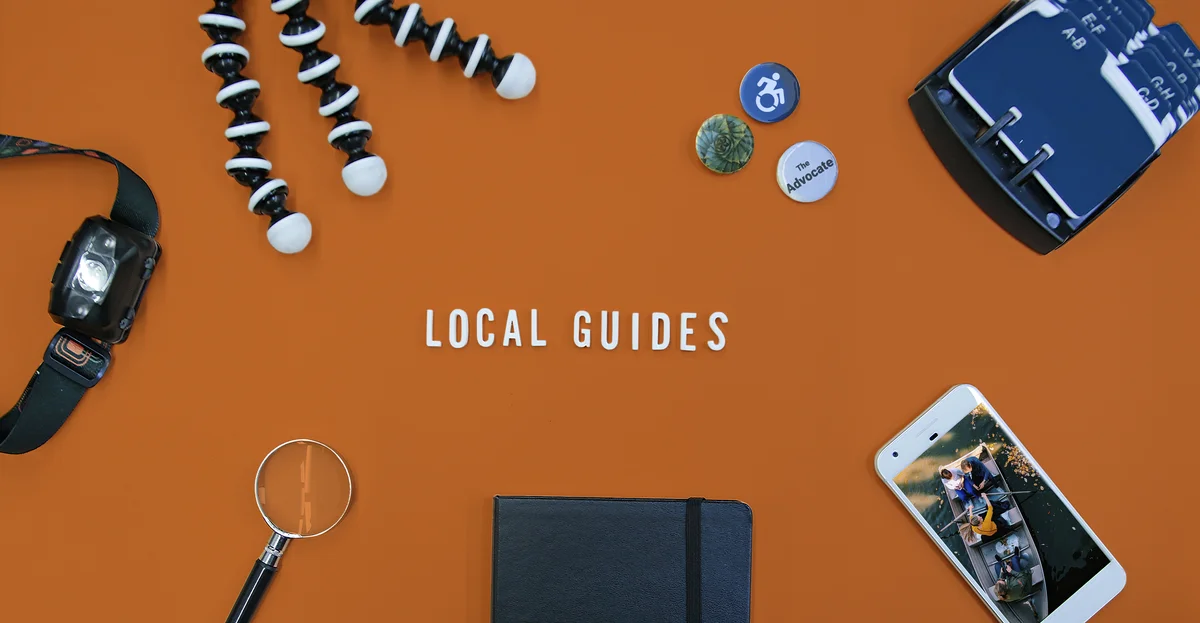 What kind are you?
Satellites are famously effective for mapping, but they don't take photos of must-have breakfast sandwiches, update hours of operation or tell families when places are wheelchair accessible. That's Local Guides territory. Local Guides are people who share information on Google Maps to help others discover where to go—and there are more than 60 million of them in our global community, with the most prolific contributors hailing from the United States, India and Brazil. They guide worldwide users each day, rack up millions of views, support small businesses and literally put important, sometimes vital, information on the map for others to use.

Anyone can become a Local Guide—and once you do, you'll become part of a dynamic community. Each contributor is different, with specific passions and ways of sharing. Here are seven inspiring specialists we've spotted, with tips on how to do what they do.
1. The visualist
Local Guides love taking photos—in fact, they shared more than 300 million of them on Google Maps last year. If you're a visualist, it's your favorite way to contribute.
Loves: Seeking photogenic spots, finding the beauty in everyday places, making the most of golden hour.
Tip: You can share your shots of places right from Google Photos. Just tap the share icon on Android and select Add to Maps. Then select or update the location before you post it.
2. The fact hunter
In many parts of the world, essential information like where to find an ATM or a clinic may be hard to come by. Fact hunters uncover these details to share with others on Google Maps.
Loves: Accurate listings on Google Maps, adding missing info for small businesses, moving location pins so people can find places.
Tip: On Google Maps for mobile, go to Your contributions in the menu and tap Uncover missing info to see which places need your expertise.

3. The trailblazer
If a friend has ever asked you for the hottest new restaurant in town, you might be a trailblazer. These Local Guides have the pulse of their cities and love being the first to try a new place.
Loves: Adding the first review or photo to a place, putting unlisted places on the map.
Tip: Check out restaurants and local shops opening this year so you can add their first photos and get those views.

4. The sage
If a review has ever helped you choose whether to stay by the sea or by the bay, you can thank a sage. No matter where they go, these Local Guides write about all the inside tips, from the best exhibits to visit to the best instructors to take at a fitness studio.
Loves: Dropping knowledge and tips in reviews, answering yes/no questions about places that pop up on your screen, responding to others via the new Questions & answers feature that shows up on Google Maps for Android.
Tip: Turn on your Location History to easily review all the places you've been, and make lists of your favorites.
5. The multimedia guru
Equipped with plenty of battery packs, this Local Guide helps you see a place from every angle with 360 photos and video contributions like visual tours and on-camera reviews. 
Loves: Adding 360 photos and videos of places, going to great lengths for the perfect shot.
Tip: If you take a video on your phone, you can add up to 30 seconds of it to a place the same way you'd add a photo to a place on Google Maps.

6. The connector
This Local Guide's contributions go beyond Google Maps. From hosting meet-ups with other community members to chiming in on
Connect
(the forum for Local Guides), the connector is a friendly face for newbies and gurus alike. 
Loves: Hosting meet-ups, making lists about places to go and sharing them with friends, liking other people's reviews.
Tip: Find out if a Local Guides meet-up is happening near you.

7. The advocate
Local Guides champion many causes, from helping small businesses to making it easier for wheelchair users to get around. The advocate keeps a cause top-of-mind while they share info, like whether a place has a wheelchair ramp.
Loves: Doing good in the world for locals and visitors alike, this handy accessibility guide for sharing helpful info, watching Local Heroes videos on Local Guides' YouTube channel.
Tip: When you mark something as wheelchair-accessible, it helps families with strollers, too.

Which kind of Local Guide are you? However you want to contribute, check out your Local Guides status and places that need your knowledge by visiting Your contributions in the Google Maps menu. The more you share, the higher levels you reach as you earn points for each review, photo, and bit of info you add on Google Maps.