Shellebrating Christmas Island's extraordinary nature with Street View and Google Earth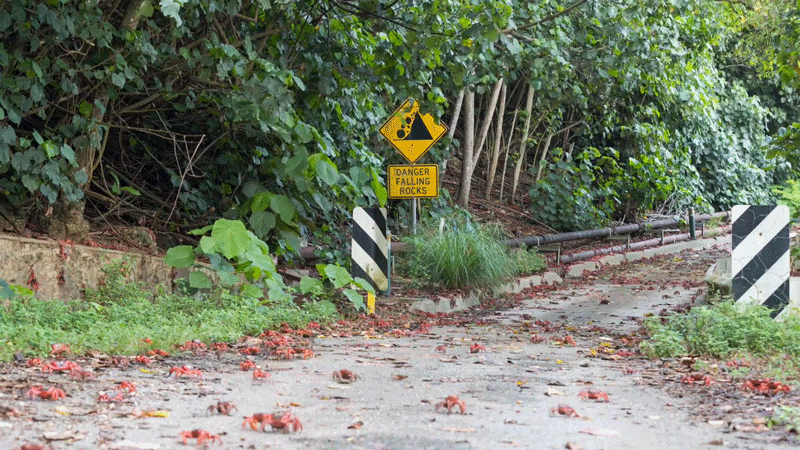 In December, we took the Street View trekker to Christmas Island, a remote tropical territory of Australia just south of Indonesia. With Parks Australia, we joined the island's red crabs as they marched in the millions from the forest to the sea for their annual migration.
Now it's time to shellebrate. Starting today on
Google Maps Street View
and
Google Earth
, you can explore
Christmas Island
and
Cocos (Keeling) Islands'
unique wildlife, dazzling ocean vistas and lush rainforests, including the grand finale of the red crab migration—the spawning. The red crabs wait all year for this very moment—and the precise alignment of the rains, moon and tides—to release their eggs at the coastal waters.
Christmas Island's remote location makes it home to a wild and diverse ecosystem—including 600 species of tropical fish, 14 species of terrestrial crabs, more than 100 bird species and four native reptile species. Exploring its wetlands and blowholes and coastline, you can see for yourself why the island is often called "Australia's Galapagos."
Christmas Island's nature and wildlife is so treasured and protected that the crabs have right of way. Roads are often closed during the migration, and Parks Australia have erected fences to direct the crabs to safe crossing points with under-road passes, or fly-over bridges. Now you can join the island's 45 million red crabs as they crawl along the forest floor, climb the cliffs and finally, spawn at the water's edge.
Scuttle over to Street View and Google Earth to experience the wonderland of wildlife on Christmas Island and the white sand beaches of Cocos (Keeling) Islands. And as you step into this moment in time, we welcome you to join the crabs as they lead this magnificent dance of nature.