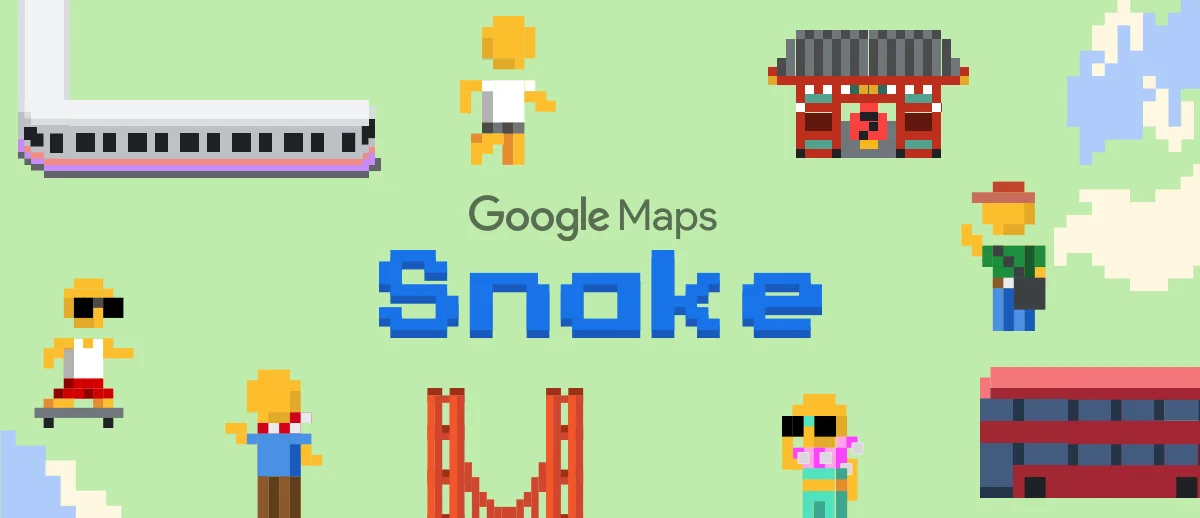 Google Maps shows you how to get around on foot, car, train and bicycle, and now, you can ssslither to your destination too. Starting today, you can play a twist on the snake game in different locations across the world—including Cairo, London, San Francisco, São Paulo, Sydney and Tokyo–right from Google Maps. To start playing, simply open the Google Maps app, tap on the menu icon on the top left corner, then select "Play Snake" to get your daily dose of 90s nostalgia (boy bands, fanny packs and slap bracelets not included).
Once you've selected a city, start picking up as many passengers as you can as your train travels around the world—stopping everywhere from Big Ben, the Great Sphinx of Giza to the Eiffel Tower. But make sure you don't run off the map (or into yourself)!
Snake on Google Maps starts rolling out worldwide on Android and iOS today, and will be live in the app for about a week. Anticipating a snake addiction? Us, too. Head over to our
standalone site
to keep playing, long after April Foolsss is over.