Stay informed and get around safely with Google Maps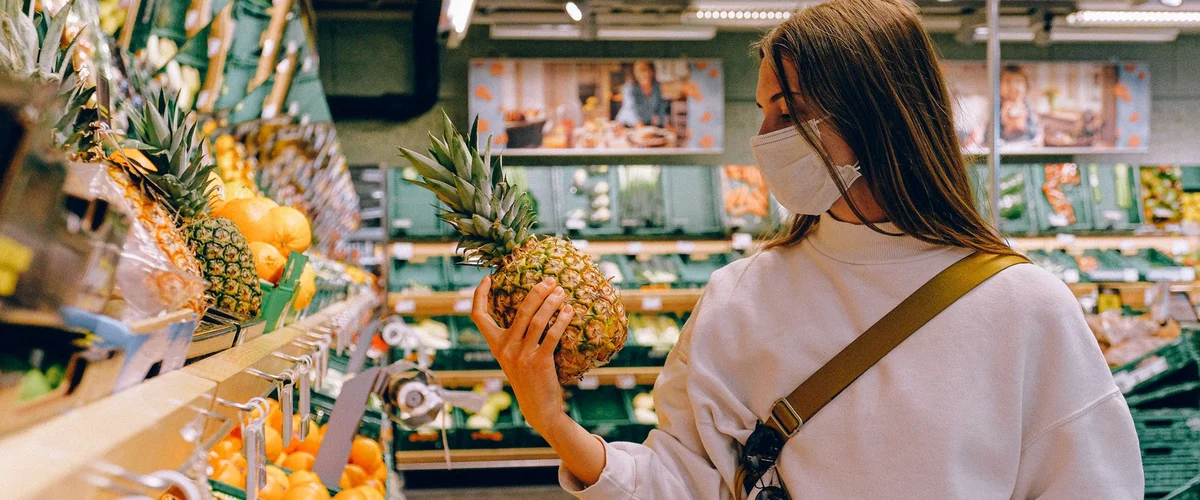 People turn to Google Maps for accurate, fresh information about what's going on in the world—especially so during the pandemic. Activities like picking up something from the store, going for a walk, or grabbing a bite to eat now require a significant amount of planning and preparation. At any given time, you may be thinking: "Does the place I'm headed to have enough room for social distancing?" or "What safety precautions are being taken at my destination?"
Today, as part of our Search On event, we're announcing new improvements to arm you with the information you need to navigate your world safely and get things done.
Make informed decisions with new live busyness updates
The ability to see busyness information on Google Maps has been one of our most popular features since it launched back in 2016. During the pandemic, this information has transformed into an essential tool, helping people quickly understand how busy a place is expected to be so they can make better decisions about where to go and when. In fact, as people around the world adjusted to life during the pandemic, they used popular times and live busyness information more. We saw engagement with these features rise 50 percent between March and May as more people tapped, scrolled and compared data to find the best days and times to go places.   
We've been expanding live busyness information to millions of places around the world, and are on track to increase global coverage by five times compared to June 2020. This expansion includes more outdoor areas, like beaches and parks, and essential places, like grocery stores, gas stations, laundromats and pharmacies. Busyness information will surface in directions and right on the map—so you don't even need to search for a specific place in order to see how busy it is. This will soon be available to Android, iOS and desktop users worldwide.
You'll soon be able to see live busyness information without even searching for a place.
See live busyness information for your destination when getting directions
A new way to source up-to-date business information
It's hard to know how a business' offerings have changed during the pandemic. To help people find the freshest business information possible, we've been using Duplex conversational technology to call businesses and verify their information on Maps and Search. Since April 2020, this information has helped make more than 3 million updates, including updated hours of operation, delivery and pickup options, and store inventory information for in-demand products such as face masks, hand sanitizer and disinfectant. To date, these updates have been viewed more than 20 billion times.
Important health and safety information about businesses is now front and center on Maps and Search. You can quickly know what safety precautions a business is taking, such as if they require customers to wear masks and make reservations, if there's plexiglass onsite, or if their staff takes regular temperature checks. This information comes directly from businesses, and soon Google Maps users will also be able to contribute this useful information.
Health and safety information is now front and center in Google Maps
See helpful information right from Live View
Getting around your city looks different these days. The stakes are higher due to safety concerns, and it's important to have all the information you need before deciding to visit a place. In the coming months, people using Android and iOS devices globally will be able to use Live View, a feature that uses AR to help you find your way, to learn more about a restaurant, store or business.
Say you're walking around a new neighborhood, and one boutique in particular captures your attention. You'll be able to use Live View to quickly learn if it's open, how busy it is, its star rating, and health and safety information if available, 
Use Live View to quickly see helpful information about a business.
The pandemic has changed how we interact with the world. Getting around, shopping for essentials and finding things to do all require more thought and consideration, and Google Maps is here to help.