HBD to us! Let's celebrate with Street View adventures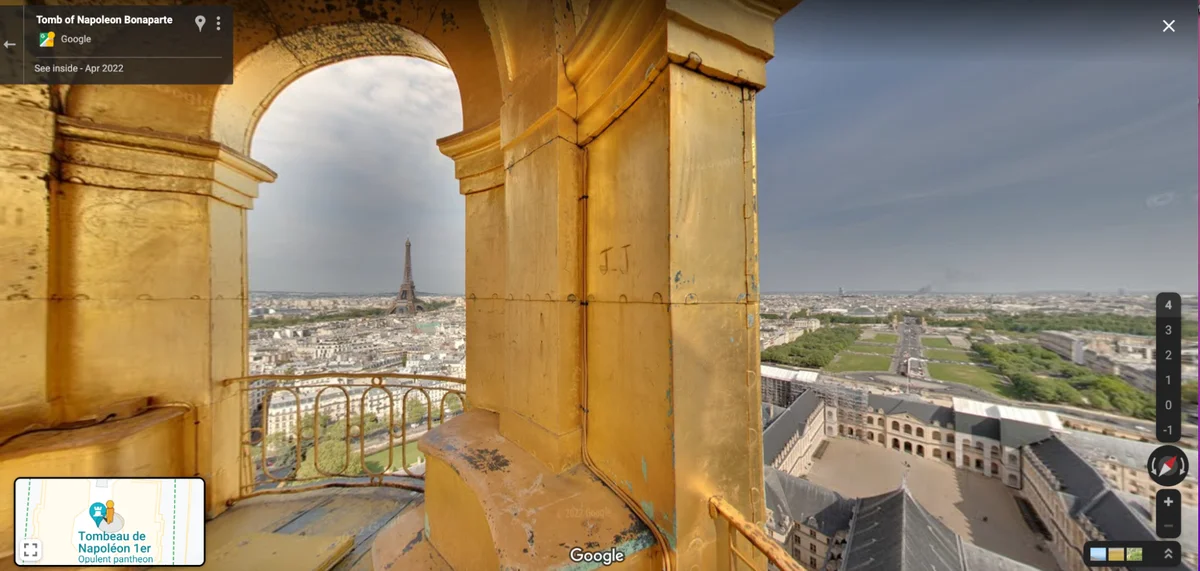 Street View is turning 15, and the birthday nostalgia is hitting us hard.
In 2007, we published our first Street View images of San Francisco, New York, Las Vegas, Miami and Denver. Since then, Street View cars equipped with cameras have captured and shared more than 220 billion Street View images and mapped 10 million miles — the equivalent of circling the globe more than 400 times! We've also captured Street View imagery inside cultural landmarks, high up in space and deep under the ocean.
To celebrate Street View's 15th birthday, we're sharing 15 amazing Street View collections — including three places the world's been loving lately, four new collections (consider this our party favor to you), and Street View images that make us feel some kind of way. So raise your glasses — er, cursors — and let's cheers to exploring the world together.
Where you've been exploring and new places to go
With so many places and landmarks at your fingertips, three spots in particular piqued your interest over the past year. Here are the three most popular places to explore on Street View: head up to the 154th floor of the Burj Khalifa in the United Arab Emirates, which was named the world's tallest building; the iconic Eiffel Tower in France, complete with dazzling views of Paris from the top; and our special collection of imagery from the Taj Mahal in India.
Burj Khalifa (United Arab Emirates): Named the world's tallest building, you can use Street View to explore from the ground level up to the 154th floor!

Eiffel Tower (France): If you haven't had the chance to visit the Eiffel Tower or are just missing the views, Street View lets you gaze up at the Iron Lady or catch a glimpse of Paris from the top.

Taj Mahal (India): While Street View has yet to launch in India, you can still explore a special collection of imagery from the Taj Mahal.
And for your next Street View excursions, we've started rolling out four new collections that we think will become all-time favorites.
The Pyramids of Meroë in Sudan: Thanks to new panoramic imagery, explore the ancient pyramids that are home to tombs of the kings and queens of the Kushite Kingdom.
The Duomo in Milan: The Duomo is the largest cathedral in Italy and the third-largest cathedral in Europe. Not to mention, it boasts one of the best views of Milan. We've been working with Google Arts & Culture and the Duomo of Milan since 2019 to bring imagery from inside the Duomo to Street View so that everyone can get a behind-the-scenes look at this architectural and cultural gem — and it's now live!
Les Invalides in Paris: Before the Eiffel Tower, Les Invalides' golden dome was the highest point in Paris. New images of the historic Hôtel des Invalides buildings let you explore its museums and monuments. Learn more about French military history via a virtual tour.
Sydney Ferries in Australia: The iconic Sydney Ferries will soon be digitally preserved as a result of our work with Transport for New South Wales and Transdev. Later this year, we'll bring this collection onto Street View so that people around the world can take a virtual tour of Sydney Ferries and get a glimpse of the journey along Sydney's stunning harbor.
8 Street View images we love
With endless places to explore, it's difficult to pick favorites — really, you should have seen the list we narrowed this down from — but we gave it our best shot. Here are eight Street View images we love.
Does the thought of visiting an active volcano scare you? Us too! A New Zealand-based Googler took a trekker into the active Ambrym Volcano Marum Crater in Vanuatu so you don't have to.
Monemvasia is a Greek town that's name is derived from two Greek words meaning "single entry." Fittingly, there is only one way into this rock fortress. Explore the town on Street View without the headache of getting there.
The Wieliczka Salt Mine in Poland is a UNESCO site with a chamber where all decorative elements are made of salt.
Calling all scary movie buffs! Can you guess which 1998 horror film this active volcano in Japan served as a backdrop for? (Hint: the title rhymes with "The Wing.")
Does Petra, Jordan look familiar? How about here? The filming location has made cameos in a number of movies, including "Aladdin," "The Mummy Returns," "Indiana Jones and the Last Crusade" and "Transformers: Revenge of the Fallen."
Thanks to a collaboration with NASA, Street Viewers can get a taste of what it's like to be an astronaut. Ditch the gravity and float through the International Space Station.
And if there's one Street View image that lives in our heads rent free… it's this horse eating a banana on the side of the road in Canada.
We're proud of the work we've done to capture so much of the world's wonder, history and quirkiness in Street View. But we'd be remiss if we didn't give a shout out to all of the Maps users around the world who have captured and shared their own Street View imagery. To help make exploring the world together even easier, we're launching Street View Studio — a new platform with all the tools you need to publish 360 image sequences quickly and in bulk. Check out more ways we're advancing Street View so we can explore together for another 15 years.