Street View is helping this tour guide stay in business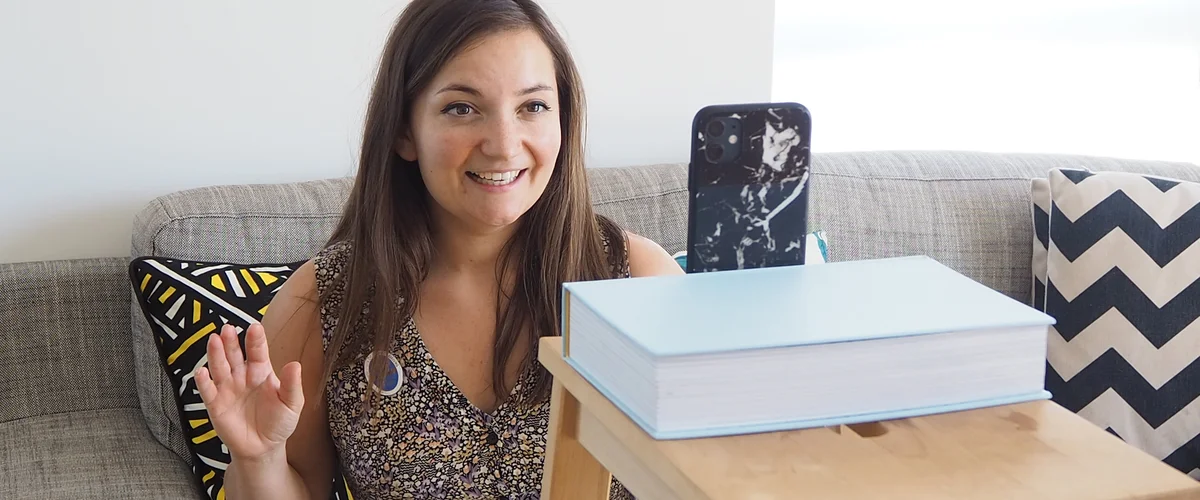 On March 24, government restrictions due to COVID-19 went into effect across the United Kingdom. With nonessential businesses forced to close, public gatherings banned, and most people required to stay at home, these regulations instantly transformed daily life. They also presented a serious threat to Katie Wignall's business: Katie makes her living as a tour guide, showing curious visitors the highlights of London.
But instead of trying to simply wait out the crisis, Katie looked to technology for a solution to creatively keep her business going. We chatted with her to find out how she's successfully managed to take her walking tours virtual.

One of the beaver statues on Oxford Street
Describe your business, Look Up London.
I provide walking tours all over London for public and private groups. I'm a Blue Badge Tourist Guide, which is the top accreditation for tourist guides in the UK. We do two years of training, pass 11 exams, and we're the only guides that can take you inside the Tower of London and Westminster Abbey.
Look Up London started originally as a blog and social media channels, where I shared quirkier bits of London history. The name is all about spotting the little details in the architecture around you, to tell the story of why something looks the way it does. For example, on Oxford Street, which is famous for its shopping, there's a building decorated with sculptures of beavers. They're a clue to the fact it used to be a hat factory—slightly gruesome, but a detail that is so often missed by passersby!
How has your business been impacted by COVID-19 and the government restrictions?
I've had to shut down, basically. I can't go out; we're not able to meet up in groups to deliver the normal tours. All of the work I had booked going into the summer—the busiest time—has just been cancelled or postponed. Literally overnight there was no work at all.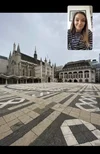 Katie giving a tour of the Guildhall
What gave you the idea for virtual tours?
It was actually a suggestion from a follower on Instagram who asked, "Is there a way you could do virtual tours?" I started out by going out myself and having my husband film me on London streets, but then as the situation escalated, we weren't allowed outside.
So then I thought I'd experiment with Google Street View. If I couldn't go outside, I could offer people the next best thing, through a screen. I was already using Street View a lot for my work—it's really good for my research. I love the feature where you can go back in time. It's not possible for every location, but for a lot of central London, you can select a place in Google Maps for desktop, drag the Street View pegman into the picture and click on the clock in the top left corner to explore imagery from the past. You can see where buildings have been demolished and what used to be standing where.
So now, every Monday, Wednesday and Friday at 2 PM London time, I use Street View to give a virtual tour on Instagram Live. And for anyone who can't make that time, I post the recordings
on my website
. They're all free, and if people enjoy them, they can make a donation.
What's been the response?
People have been so lovely. From the comments, I think it's been very helpful for people in lockdown, who maybe are older and can't get out of the house as often, or people who've had to leave London and are feeling homesick. Lots have messaged me to say it's made them feel like they've been outside. They've really learned something new and taken their minds off the situation for twenty minutes or so.
Any advantages to using Street View compared to being there in person?
The great thing about Street View is that you can hop about—you can jump a mile down the road and people don't have to get on a bus or actually walk, so you can cover a lot of ground.
And then there's that feature to go back in time and see things how they appeared years ago, back to 2008. On a normal tour, you can show pictures and give people an idea, but if people are on Street View and feel like they're standing in a space and seeing the changes right there, it's a different experience.
One example, on my Aldgate tour, is a garden space that has been relandscaped. The garden looks beautiful now, but three years ago you could see the cobbles of Victorian London. And those cobbles happen to have been the site of the murder of Catherine Eddowes, who was a victim of Jack the Ripper. That was an evocative thing to be able to show.
Any advice for other small business owners who are trying to figure out how to adapt right now?
I think you have to do the thing that you enjoy doing. I don't think I'd be able to do these three times a week if I didn't enjoy them. If you have something that you want to share, there's no reason you shouldn't do that. Technology has made everything so accessible, and if you care about something, chances are others care about that as well.