Check out Street View's new collection with McLaren Racing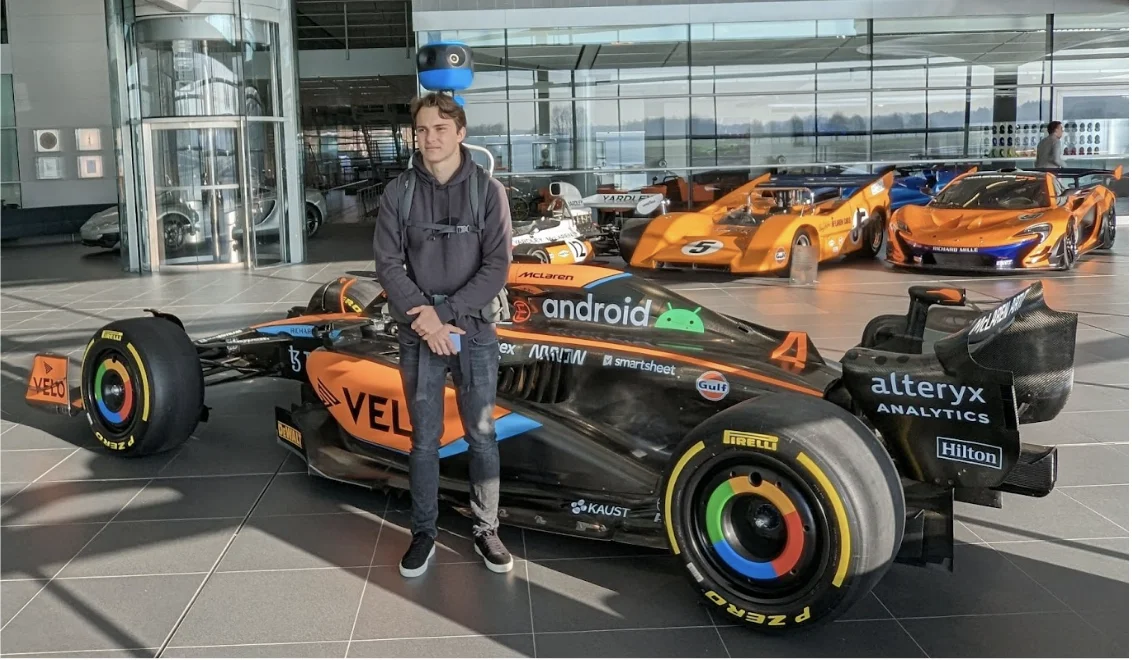 Starting today, racing fans can get an up-close look under McLaren's hood thanks to an all-new Street View collection. Since Google became an official partner of the Formula 1 team last year, we've worked to create an exclusive Street View experience that takes fans behind the scenes at the McLaren Technology Center (MTC), the headquarters of McLaren Racing and home of the McLaren Formula 1 Team in Surrey, England.
Discover easter eggs, learn more with fun facts guiding your tour — and even get behind the wheel of some of McLaren's most iconic racing and road cars.
Here's a look at images from the collection that make our heart race.
Hop in the driver's seat and explore inside the cockpit of a Formula 1 race car.

Get acquainted with McLaren's iconic Formula 1 race cars through the years as you explore the MTC.

Interested in a particular car? Click on the blue dots throughout the tour to discover fun facts and learn more!

Welcome to Mission Control,  McLaren's race performance base where engineers and strategists analyze race data to support the team's decisions while on the track.

Check out the Shadow Studio – the home of McLaren Shadow, McLaren Racing's F1 esports team.

Explore inside CEO Zak Brown's office and learn more about MTC with fun facts throughout.
Over the last 15 years Street View has taken you to incredible places to learn, find inspiration and explore — from far above the earth at the International Space Station down into the ocean and even inside an active volcano. With this latest collection, we hope F1 fans can enjoy the journey through 60 years of racing history with McLaren.