Trick-or-treat for Street View frights!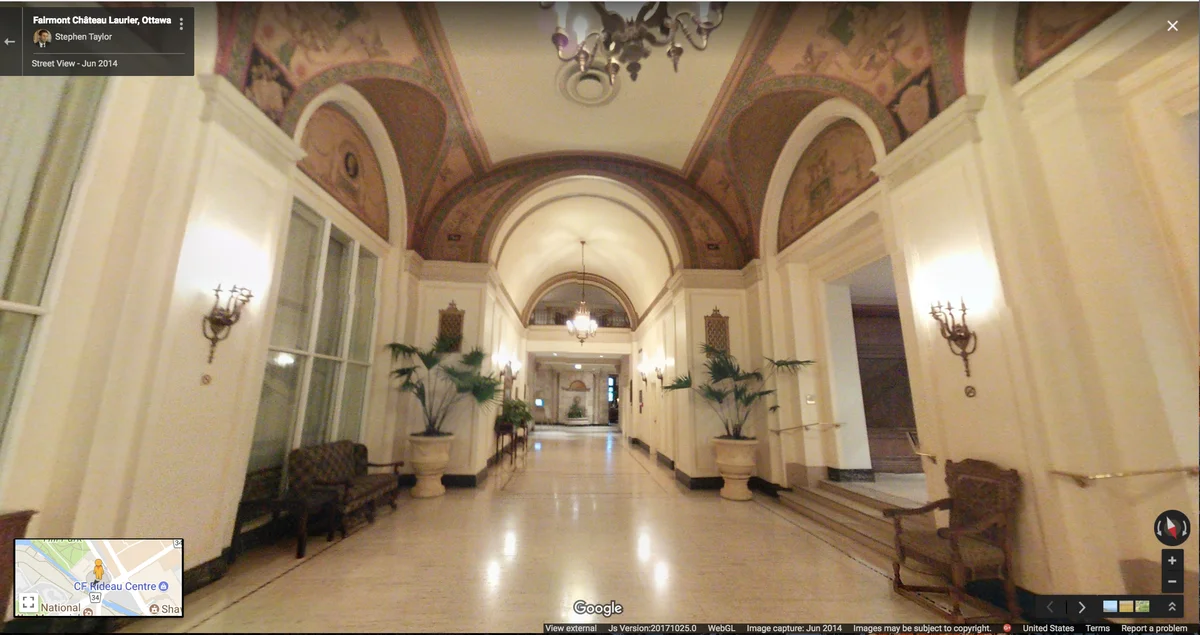 If you're trick-or-treating on Halloween, you might see a ghost or two. But take this tour of haunted houses and spooky sites on Street View—and the ghosts are no trick.
Our first stop is the Château Laurier, a 660,000-square-foot hotel that looms above the Ottawa River. Over the past 105 years, this architectural majesty has been graced by the likes of King George VI and Queen Elizabeth. But these dignitaries are not the only ones to walk its halls over the years … the restless spirit of business tycoon Charles Melville Hays has been known to appear. He commissioned the Château Laurier, but died tragically aboard the Titanic just days before the hotel's grand opening in 1912. It's believed his spirit returned shortly after, and on occasion has been spotted roaming inside and out.
Head over to The French Quarter in New Orleans where both the living and dead are having a blood curdling good time. The soft sounds of jazz and the faint smell of beignets waft through the streets, but the dark side of this city is as rich as its melodies and cuisine—around every corner there are ghosts and vampires to be seen. Venture into Hotel Monteleone, where there have been many spooky sightings. This haunted hotel has a restaurant door that opens almost every evening then closes again (even though it's locked) and an elevator that stops on the wrong floor, leading down a hallway that grows chilly and reveals the ghostly images of children playing. Stay there if you dare—you won't know when to expect the next surprise.
Now let's head to the lush green paradise on Oman Island in the Philippines. Don't let the beautiful landscape deceive you—this place has its fair share of spirits known to pester passers by. Local lore claims there are travelers who trek in circles, never finding their way out … and travelers have reported suddenly feeling weight on their backs, almost as if local ghosts are hunched on their shoulders.
If iconic horror films are your jam, head on over to Georgetown, Washington, D.C., where the Exorcist was filmed. In "The Exorcist," the character Father Damien Karras fell to his death down  this flight of stairs (though they were padded with half an inch of rubber). The film crew had to construct a false front to the house from which Karras fell, since the actual house was set back slightly from the steps. When the filming took place, Georgetown University students charged people $5 each to watch the stunt from the school's rooftops.
"Let the Right One In" is a Swedish film about a bullied 12-year-old boy who befriends a vampire child in Blackeberg, Stockholm, in the early 1980s. Check out the town square of Blackeberg, where Eli the vampire leaps down on Virginia from a tree.
That completes our tour, but beware of spooky things of which you may not be forewarned— for this is Halloween!