View the world through someone else's lens in Google Earth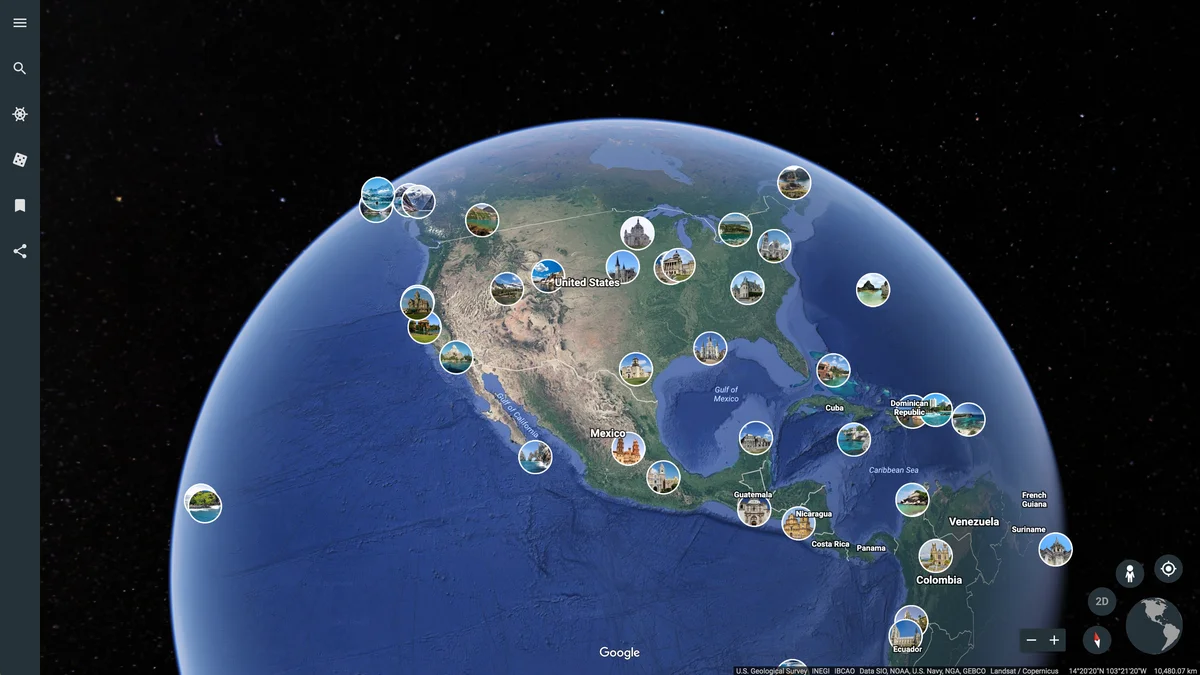 Every day, hundreds of millions of people are snapping photos of the world around them. What if you could explore the world through the eyes of all those people? Starting today you're invited to explore a global map of crowdsourced photos in Google Earth. Take a walk around Shinto shrines or hang out on a beach in Bora Bora—wherever you look, you're bound to find a unique perspective on the world.
To get started, open the Google Earth app on Android and iOS, or go to Google Earth in your Chrome browser on desktop. Open the main menu and turn on the Photos toggle. As you explore the world and zoom in, relevant photos from each location will appear. Click on any thumbnail to see a full-screen version of the photo, and then flip through related photos.
To build this new experience, we used finely-tuned machine learning to pull the most beautiful and interesting photos from the millions and millions already shared in Google Maps by Local Guides and other contributors. This means that you can add your own great photos—and if you've already posted some, start looking for your photos in Earth.
Whether you're looking for travel inspiration, preparing a geography report for school, or simply taking flight from the comfort of your couch, the new Photos layer gives you the ability to look at far off places up close. And with new photos being added every day, there's a great reason to keep coming back for more.