Find wheelchair accessible places with Google Maps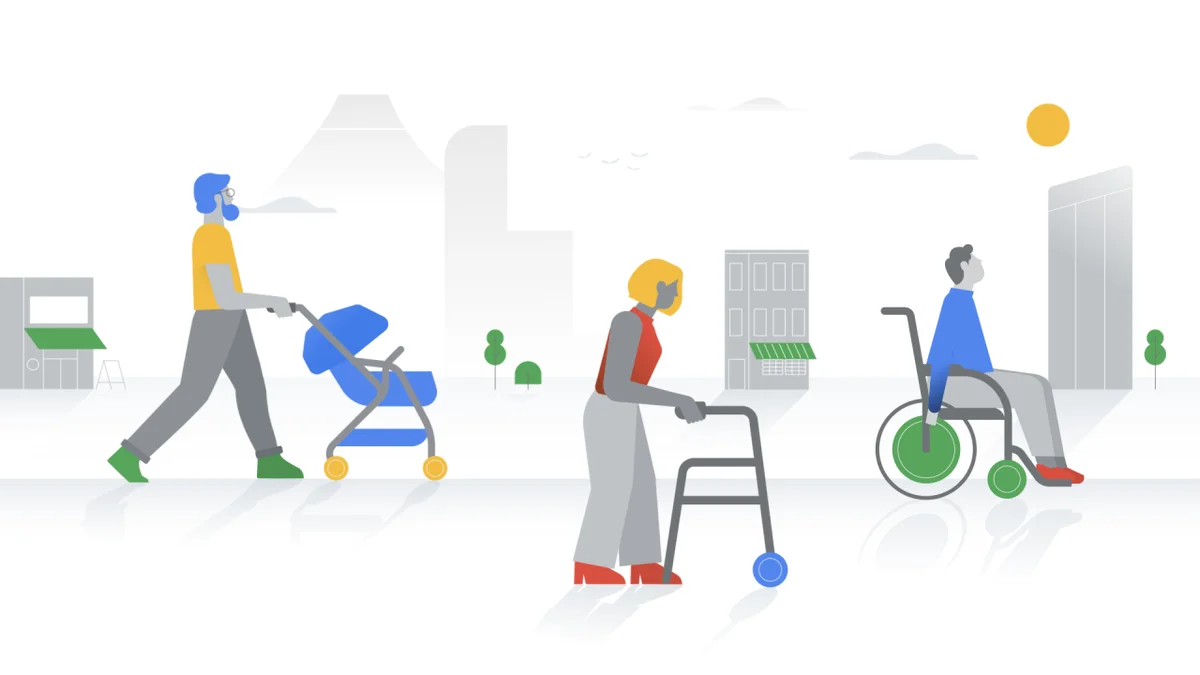 Editor's note: Today is Global Accessibility Awareness Day, and we'll be sharing resources and tools for education, as well as accessibility features and updates for Android and Google Maps. 
Imagine making plans to go somewhere new, taking the journey to get there and arriving— only to be stuck outside, prevented from sitting with family or being unable to access the restroom. It's a deeply frustrating experience I've had many times since becoming a wheelchair user in 2009. And it's an experience all too familiar to the 130 million wheelchair users worldwide and the more than 30 million Americans who have difficulty using stairs.
So imagine instead being able to "know before you go" whether a destination is wheelchair accessible, just as effortlessly as looking up the address. In recognition of Global Accessibility Awareness Day, we're announcing a new Google Maps feature that does just that.
People can now turn on an "Accessible Places" feature to have wheelchair accessibility information more prominently displayed in Google Maps. When Accessible Places is switched on, a wheelchair icon will indicate an accessible entrance and you'll be able to see if a place has accessible seating, restrooms or parking. If it's confirmed that a place does not have an accessible entrance, we'll show that information on Maps as well.
Better maps for everyone, whether you walk or roll
Today, Google Maps has wheelchair accessibility information for more than 15 million places around the world. That number has more than doubled since 2017 thanks to the dedication of more than 120 million Local Guides and others who've responded to our call to share accessibility information. In total, this community has contributed more than 500 million wheelchair accessibility updates to Google Maps. Store owners have also helped, using Google My Business to add accessibility information for their business profiles to help users needing stair-free access find them on Google Maps and Search.
With this feature "rollout", it's easier to find and contribute wheelchair accessibility information to Google Maps. That benefits everyone, from those of us using wheelchairs and parents pushing strollers to older adults with tired legs and people hauling heavy items. And in this time of COVID-19, it's especially important to know before you go so that you won't be stranded outside that pharmacy, grocery or restaurant.
Anyone can contribute accessibility information to Google Maps
To get wheelchair accessibility information more prominently displayed in Google Maps, update your app to the latest version, go to Settings, select "Accessibility," and turn on "Accessible Places." The feature is available on both Android and iOS. 
We're also rolling out an update that allows people using iOS devices to more easily contribute accessibility information, joining the millions of Android users who have been sharing this type of information on Maps. This guide has tips for rating accessibility, in case you're not sure what counts as being "accessible." We invite everyone to switch on Accessible Places and contribute accessibility information to help people in your community.
A Maps milestone, built on a movement
This launch is a milestone in our journey to build a better, more helpful map for everyone, which includes recent efforts to help people find accessible places, transit routes and walking directions. Our work wouldn't be possible without the decades of advocacy from those who have fought for equal access for people with disabilities. Were it not for them, there would be far fewer accessible places for Google Maps to show.
The Accessible Places feature is starting to rollout for Google Maps users in Australia, Japan, the United Kingdom and the United States, with support for additional countries on the way.
Use the Accessible Places feature to see accessibility information more prominently displayed in Google Maps