Wheelie interesting Maps trends for World Bicycle Day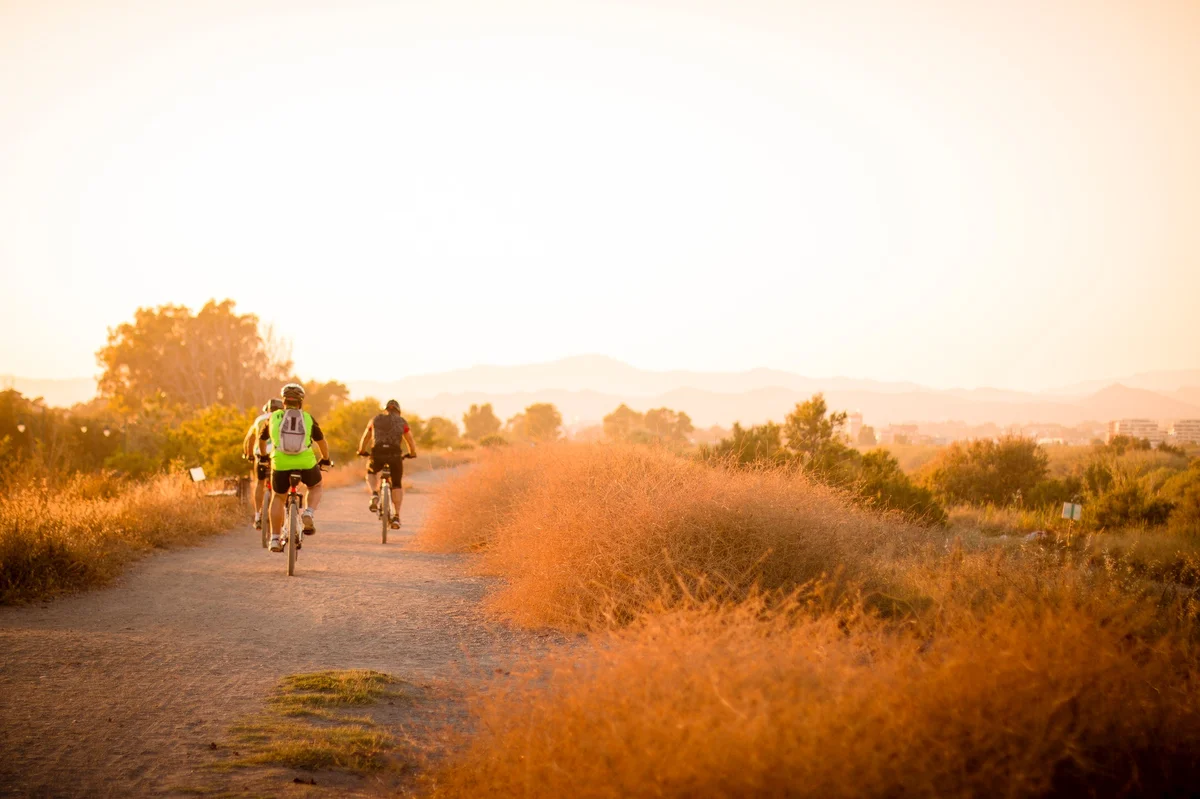 Over the past year, my cycling game went up a gear. Like many people, I increasingly found myself on two wheels — taking a spin to exercise, to explore and even to run the occasional errand. 
New data from Google Maps shows that people everywhere have been racking up mileage on their bikes. In celebration of World Bicycle Day, we're sharing the latest two-wheeled trends and Maps tips so you can grab life by the handlebars — quite literally.
Ben shares different views from behind his handlebars.

Ben shares different views from behind his handlebars.

Ben shares different views from behind his handlebars.
A fleeting trend or a new hobby? 🚴‍♀️
There's an uptick of bike-related searches. While trends vary country to country, more people are using Maps to find longer cycling routes.
Searches related to bikes continue to trend up globally. In countries like France, bike-related queries on Maps are up more than 300% compared to the end of April 2020!

Tour de New Zealand? People in New Zealand are looking for "bike shops" 30% more than they were at the end of April 2020, signaling that their interest in cycling might even withstand the country's approaching winter season.

Cyclists are going the distance. Around the world, we're seeing people take routes that are, on average, nearly 10% longer than they were in 2020. In major cities like London and San Francisco, people are using Google Maps to find cycling routes that are respectively 10 and 15 percent longer than they were compared to summer 2019.  And in Ireland routes have gotten an average of 50% longer than they were just a year ago.

Cycling the way to the top 🥇
Over ten years ago, we introduced cycling directions in Google Maps and since then we've rolled this feature out in over 30 countries. In 2020 alone, we added over 150k kilometers of bike lanes to the Map. Here's where people in those countries are leaning into two-wheeled transportation the most...
Top countries for biking, based on overall cycling directions usage, are Germany, the U.S, the Netherlands, Japan and France.
The top cities in the world for cycling directions are Tokyo, Amsterdam, London, Paris, and Munich.
In the U.S., New York, Los Angeles, Chicago, San Francisco and Washington DC are the cities with the highest number of cycling direction requests.
Google Maps tips to inflate your cycling game 🚲
Whether you're a cycling novice or training for the Tour de France, we have tips and tricks on how Google Maps can make cycling a breeze:
Find pedal bikes, e-bikes and scooters: If you don't have a bike, we've got you covered. Google Maps can tell you details like the real-time availability of a shared bike, how long it'll take to walk to get to it, and your total journey time and ETA. We plan to expand this capability with partners in 100+ cities across 25+ countries — including Amsterdam, Berlin, Barcelona, and Boston — by the end of the year. For companies interested in being a bikeshare partner, you can learn more here.

Crank up (or down) the elevation: Your ideal route can change based on whether you're going for a relaxed ride or a hill climb. When determining your route, Google Maps shows the altitude so that you can assess how flat or steep your ride will be.

Share your real-time location: If you're riding with a group of cyclists, share your location via Maps so everyone can ride at their own pace and not lose touch. This is also helpful when meeting up with a friend for a ride.

Add multiple stops: Whether you're stopping for a picnic, photo-op or a breather, you can easily add stops to your route. When you're in navigation mode, tap on the three dots at the top right hand corner of the app, choose "Route options" and then tap on "Add stop."  

Go hands-free with Google Assistant: For more safety in the saddle, use your voice to activate and control Google Maps using Assistant.

Never look for your bike again: Saving parking spots isn't just for cars. Simply tap the blue point that marks your own location and select "Save parking space."