From widgets to dark mode: 3 updates to Google Maps on iOS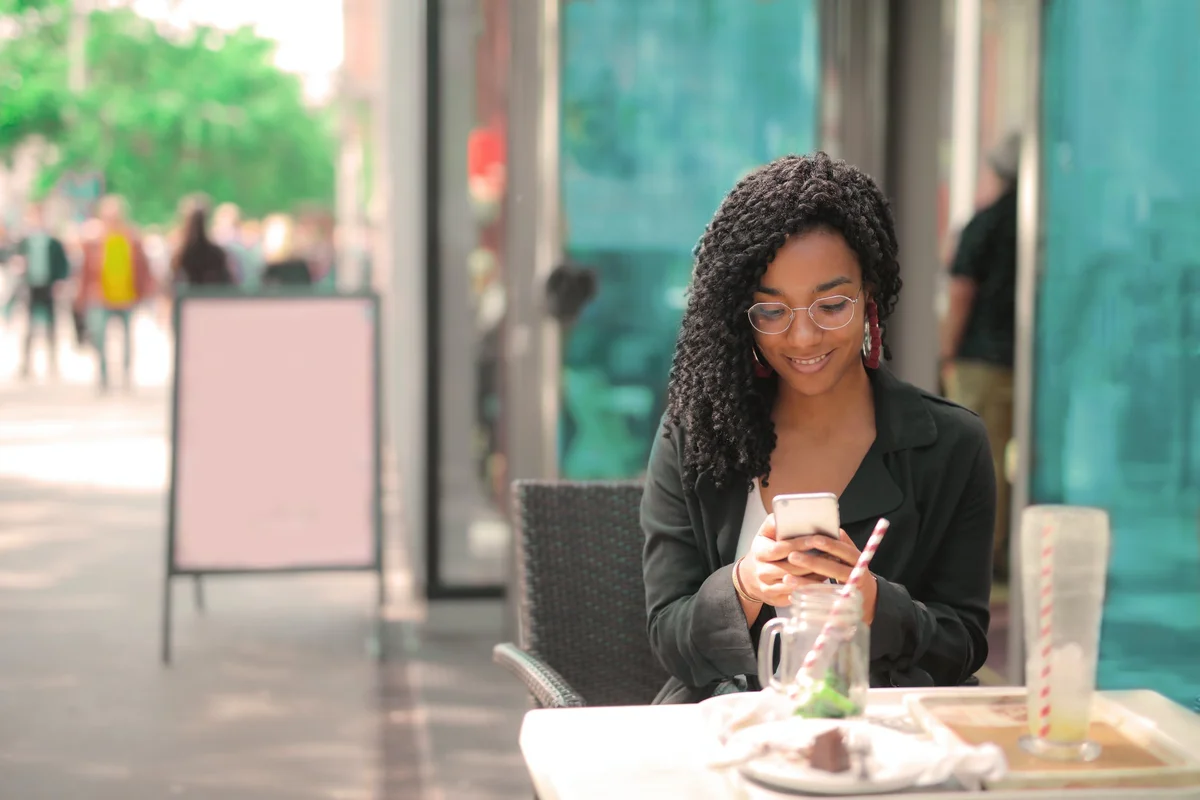 Chocolate or vanilla. 🍦 Crunchy peanut butter or smooth. Androids or iPhones. No matter what your (device) preferences are, Google Maps is here to help you navigate, explore, and get things done as easily as possible. Today, we're rolling out three new ways to more conveniently access Google Maps' information about the world right from your iPhone. And while we're at it, our Googlers are sharing handy tricks you might have forgotten you could do on iOS. 😉
Share your live location right from iMessage
If you're meeting up with friends or family, you can now share your real-time location while you're texting so you can stay safe and never miss a beat. Just tap on the Google Maps button in iMessage and —  voilà — your location will be shared for one hour by default, with the option to extend up to three days. To end your share, simply tap the "stop" button on the thumbnail.
Share your live location right from iMessage
The information you need, fast
One of Google Maps' most powerful features is the ability to see live traffic conditions in an area. With the new nearby traffic widget, you can now access this information for your current location right from your home screen. So if you're about to leave home, work, school, or any other place, you'll know at a glance exactly what traffic is like, and can plan accordingly.
Heading to one of your regular spots? With the new Google Maps search widget, you can search for your favorite places or navigate to frequent destinations with just a quick tap. 
Access Google Maps' helpful information right from your iPhone's home screen.
To install either widget, make sure you have the latest Google Maps app downloaded from the App store and follow these steps:
From your home screen, touch and hold a widget or an empty area until your apps jiggle.

In the upper-left corner, tap the Add button.

Search for and tap the Google Maps app.

Swipe to select a widget, then tap Add Widget.

Tap Done.
Hold down an app or empty space on your home screen to start installing your new widgets.
Come to the dark side
Experiencing screen fatigue or want to personalize your app? You're in luck: dark mode on Google Maps for iOS starts rolling out in the coming weeks so you can give your eyes a break or save on battery life. To turn it on, head to your Settings, tap on dark mode, then select "On".
Rest your eyes and save your battery life with dark mode in Google Maps on iOS.
But that's not all. To help you get the most out of Google Maps on iOS, check out these tips — using features both new and old — from the people behind Google Maps.

Stay safe 
Google Maps has a ton of features that help me feel more safe when getting around. Whenever I head to a new place, I make sure to use the "Save my parking location" tool so I'm not wandering around looking for my car, especially if it's dark out. And the offline maps feature is awesome. If I'm going on a hike or I know I'll have a spotty connection, I download a map of the area to help me avoid getting lost. - Max Kaplan, Social Media 

Make it YOUR map
Whenever I'm on the hunt for a new restaurant, I use the "Your Match" score to figure out how likely I am to like a spot based on my unique tastes (please tell me they have almond milk) so I never waste time and money on a place I probably won't enjoy. When I'm looking for things to do, I turn to my Community Feed to get an overview of what's happening in an area, including helpful information from Local Guides, businesses and articles from some of my favorite publishers like The Infatuation. - Madison Gouveia, Communications

Use your map to do good
I'm passionate about supporting a diverse set of businesses, and Google Maps makes it easy to do so. With a quick search, I can find nearby businesses that are Women, Black-owned or LGBT-friendly, and quickly learn more about their products, services, and mission with just a few taps. Then, I use Live View, our AR-powered walking directions, to quickly navigate there.  - Bilawal Sidhu, Product 
Make sure to check out all of today's newest features, which will be available for everyone using Google Maps on iOS this month.