Zagat's 2017 food trends: rainbow dishes, all-day dining and gourmet fast-casual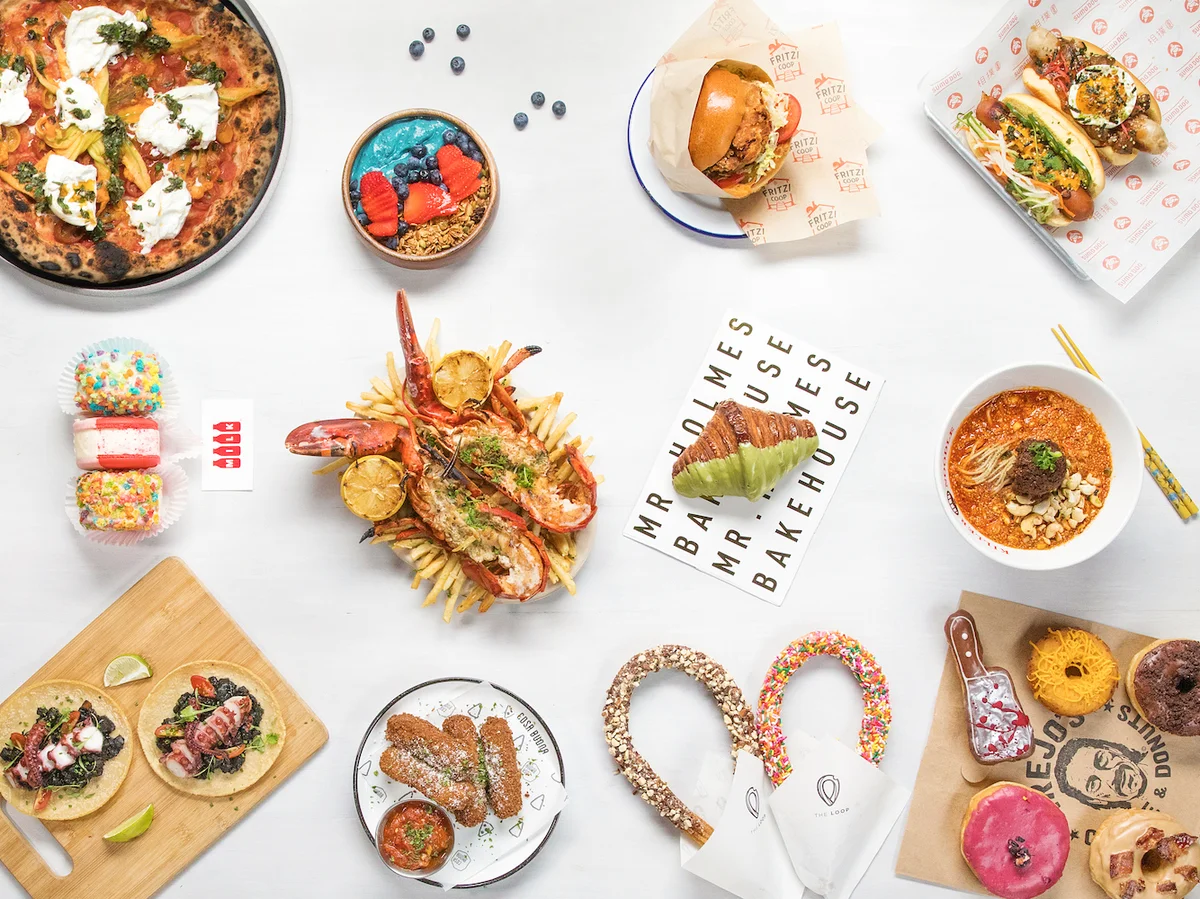 What have you been eating in 2017? Zagat is taking a look back at the top food trends of the past 12 months, based on data from Zagat reviews and insights from Zagat editors.
"Breakfast" is high on the list of most frequently used words in Zagat reviews this year, which aligns with the trend our editors saw in the popularity of all-day cafes. Restaurants like Atla (from Mexico City's Enrique Olvera) and De Maria (from Top Chef's Camille Becerra) in NYC, and City Mouse at the new Ace Hotel Chicago, focus on early morning and midday cuisine with brightly colored, (mostly) healthful dishes and interiors to match—perfect for Instagramming.
The boom of gourmet fast-casual continued this year. Chefs like
Eleven Madison Park
's Daniel Humm and
Del Posto
alum/pasta master Mark Ladner both opened concepts in NYC serving up affordable gourmet plates like salmon rosti or customizable pasta with homemade sauces. In Boston, chef Ming Tsai closed his beloved Blue Ginger to open a fast-casual spot called ChowStirs (coming soon). "Counter service" is the fourth most used term in Zagat reviews this year, which describes the style of service you'll find at these spots (think
Shake Shack
or Chipotle).
Smoked salmon rosti at Made Nice NYC. Photo by Evan Sung
With more and more restaurants clamoring to create dishes to delight photo-happy social media addicts, rainbow-colored food had a watershed moment in 2017. This trend isn't limited to Starbucks' Unicorn Frappuccino: NY-based spots like The Good Sort offered their take on the trend with a rainbow iced latte, and in LA, multi-colored pastries could be found at Mr. Holmes Bakehouse.
The Good Sort's rainbow iced latte. Photo by Wendy George
We featured a handful of some of Los Angeles' trending dishes in this year's Zagat Instagram Table, which brings together 12 buzzworthy items on one table for the perfect shot. Each day this week, we unveiled a new section of our table to create a complete overhead shot on the Zagat Instagram feed.
In no particular order, the featured dishes are:
Speaking of the City of Angels, LA is our Most Exciting Food City of 2017, thanks to all the exciting openings worthy of national attention (like Vespertine and Felix), and chefs from cities like NY and Chicago (like David Chang and April Bloomfield) opening their own unique concepts. Plus, LA's long history of diverse cuisine makes it inspiring for both chefs and diners—and it's getting more varied every day!
Check out
Zagat.com
for more on the hottest restaurants and food trends.
Title photo by Wendy George